Wine Tasting Brochures
A friend of mine hosts private wine tastings. He writes up his notes and I do the design and layout for a tasting brochure. Some of the photos are mine, like the bottles and some of Italy, but most are just images I find online.
While I think these examples do show some of my creativity, I wouldn't hold them up as great print design. I let a lot of quirks slide due to time constraints and budget. The lower I keep the page count, the more I can print. I usually only have a few days to put them together. I used to use InDesign but switched to Apple Pages when InDesign became too expensive. I also used to print and assemble the brochures by, but now it's cheaper to use MagCloud.com, and I get better quality.
Click an image to zoom. Click again to close.
August 2006 - Wines of the Southern Hemisphere
This was the first of the magazine style layout I attempted.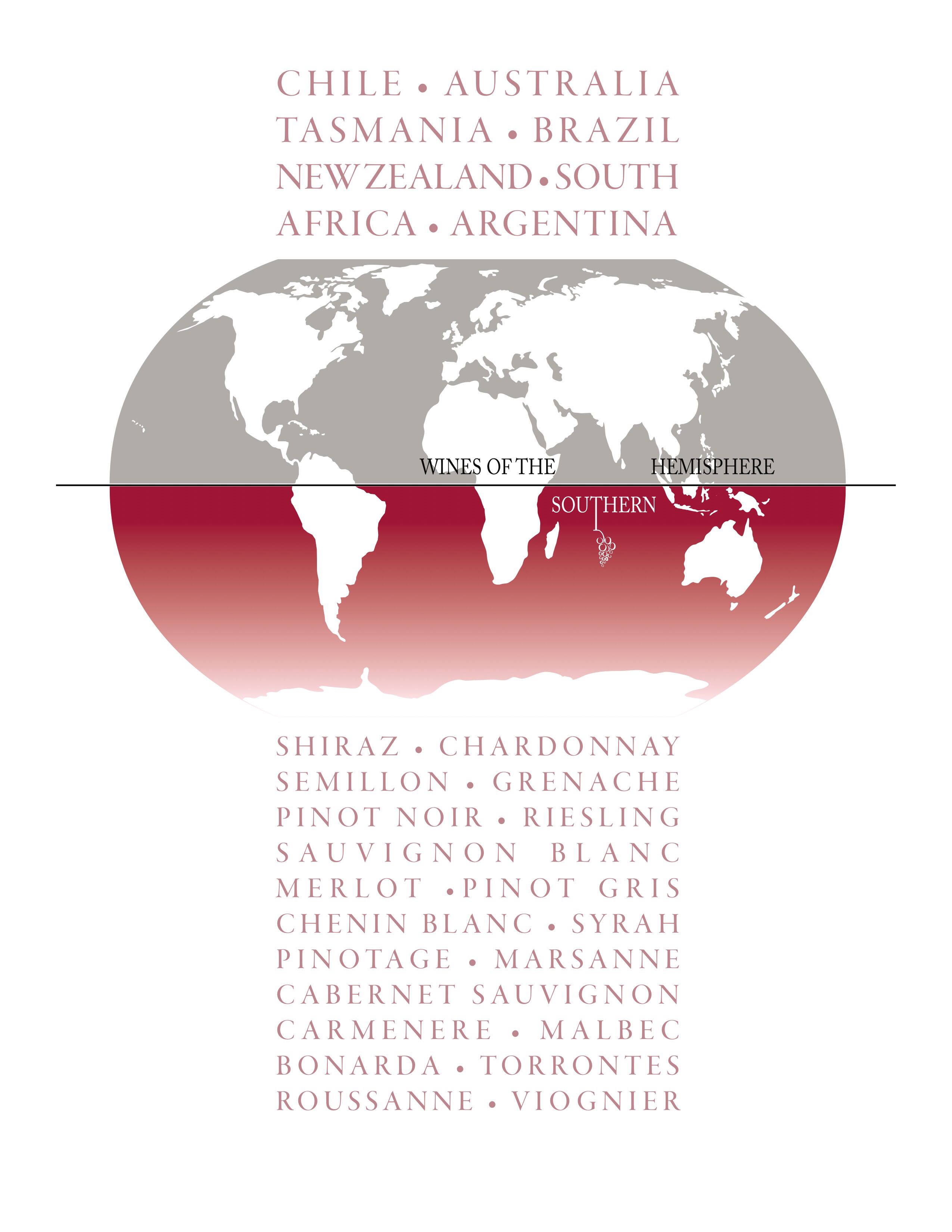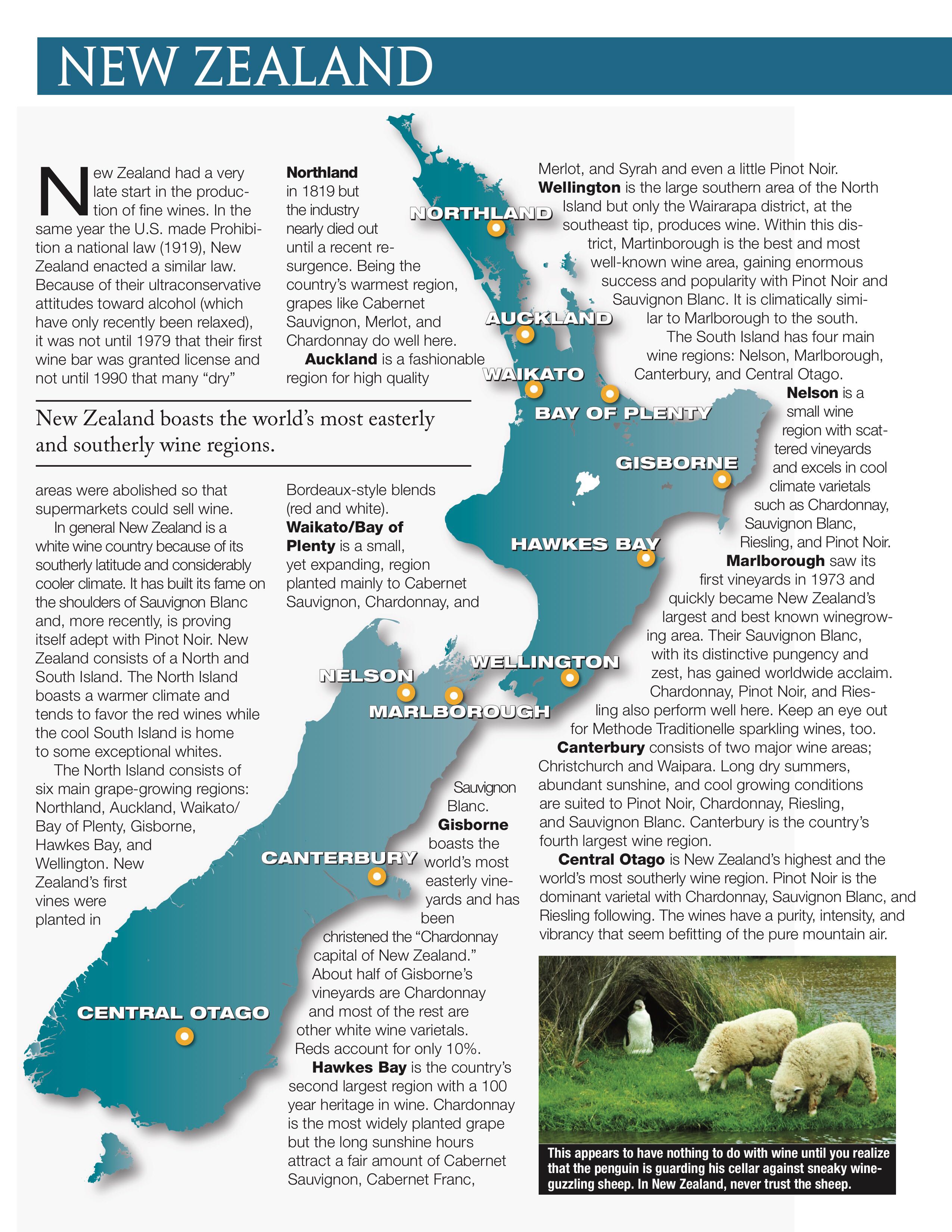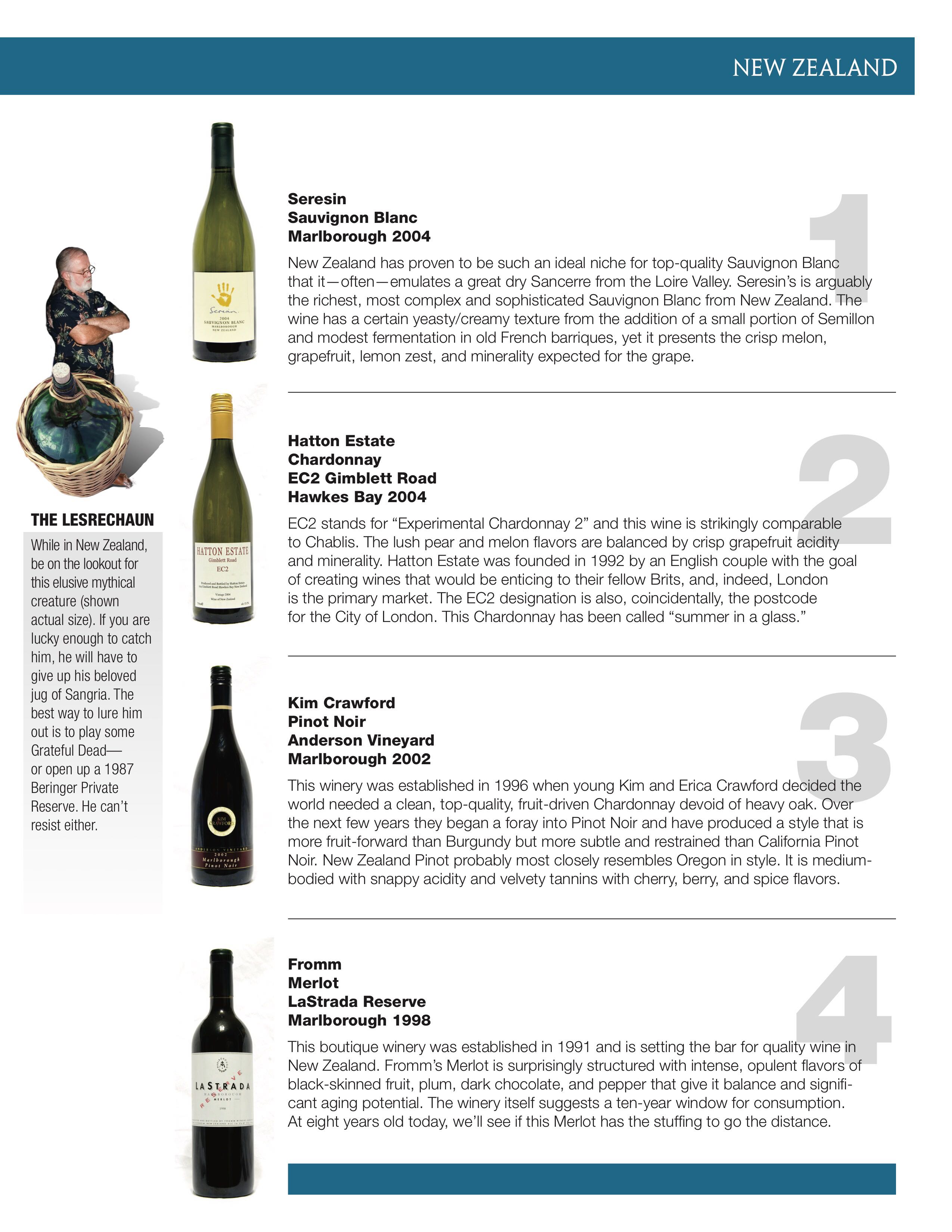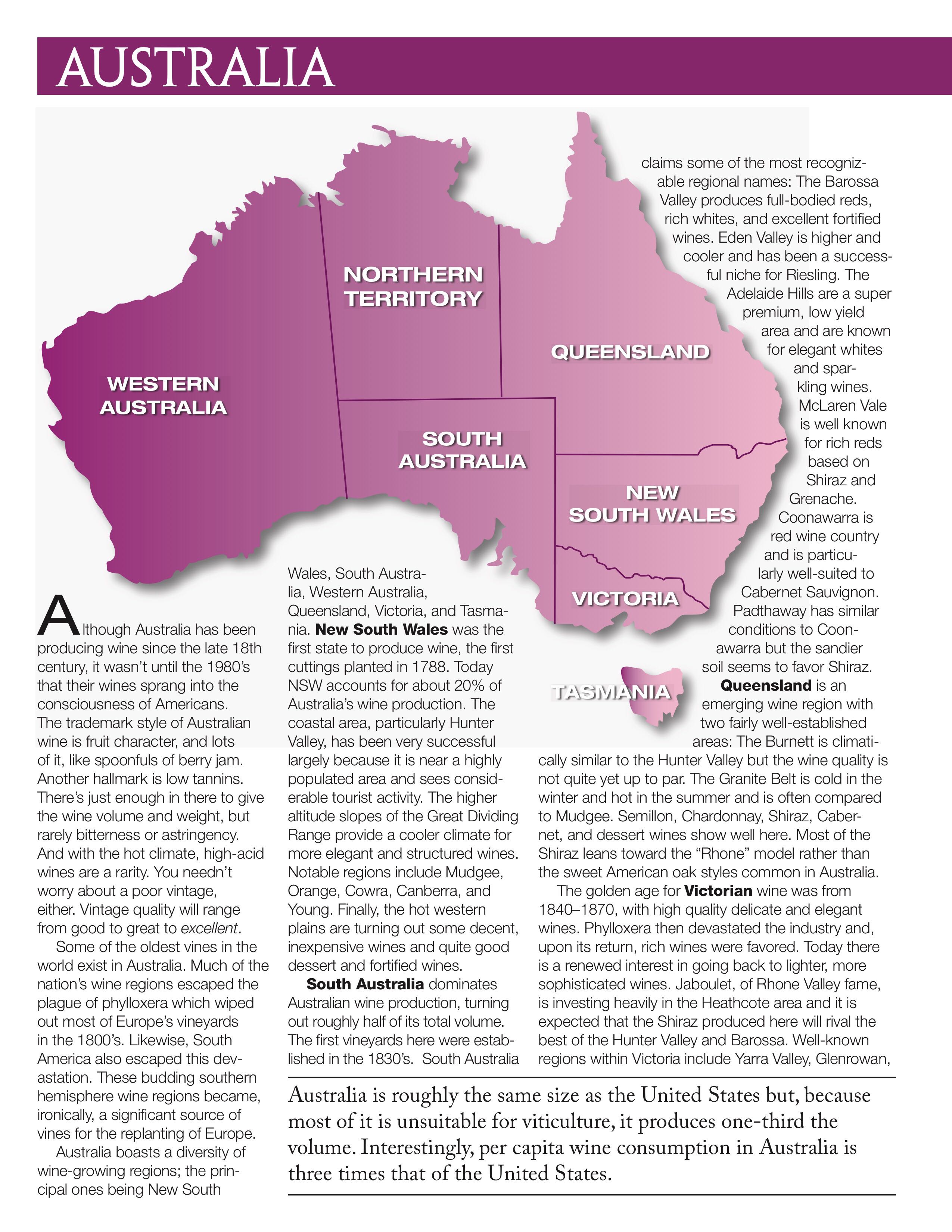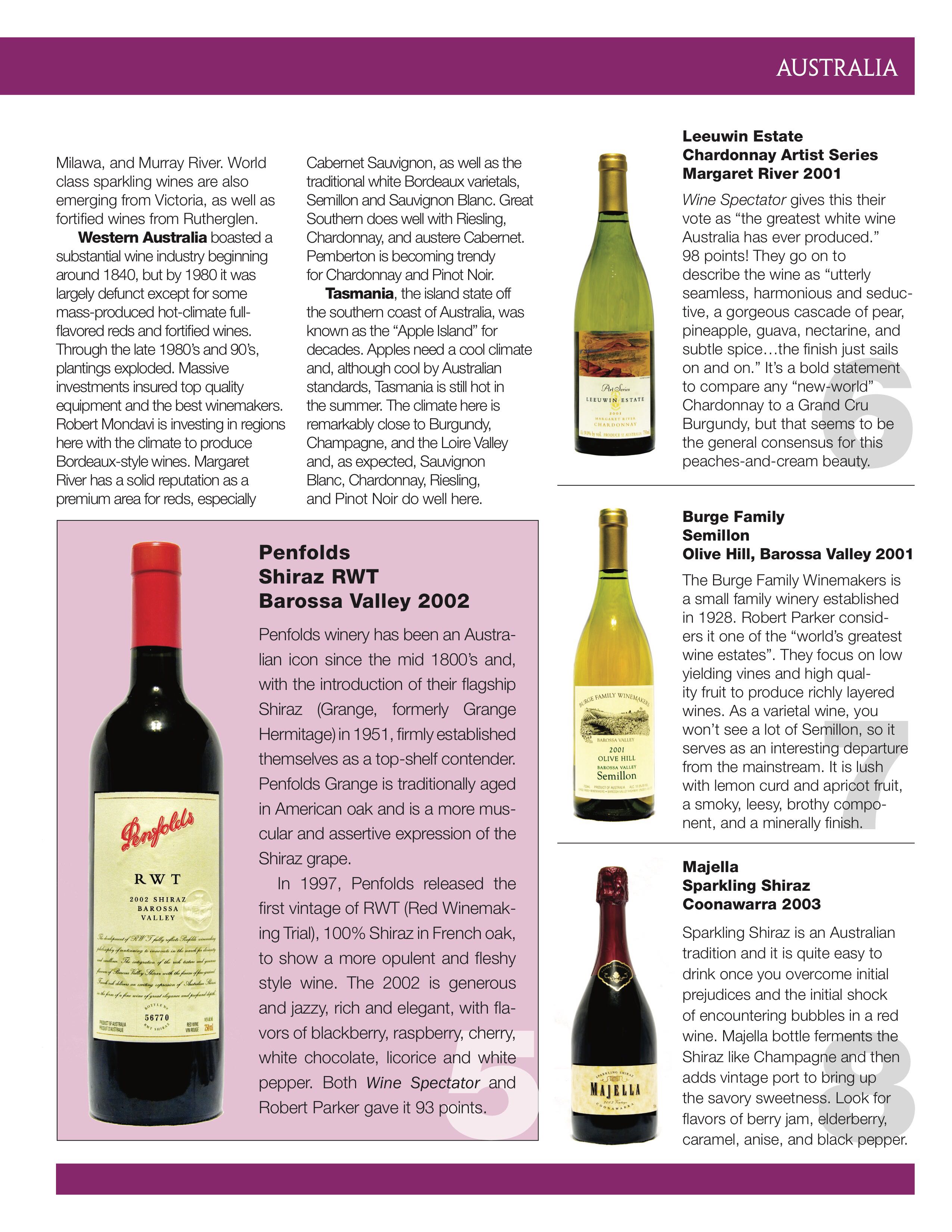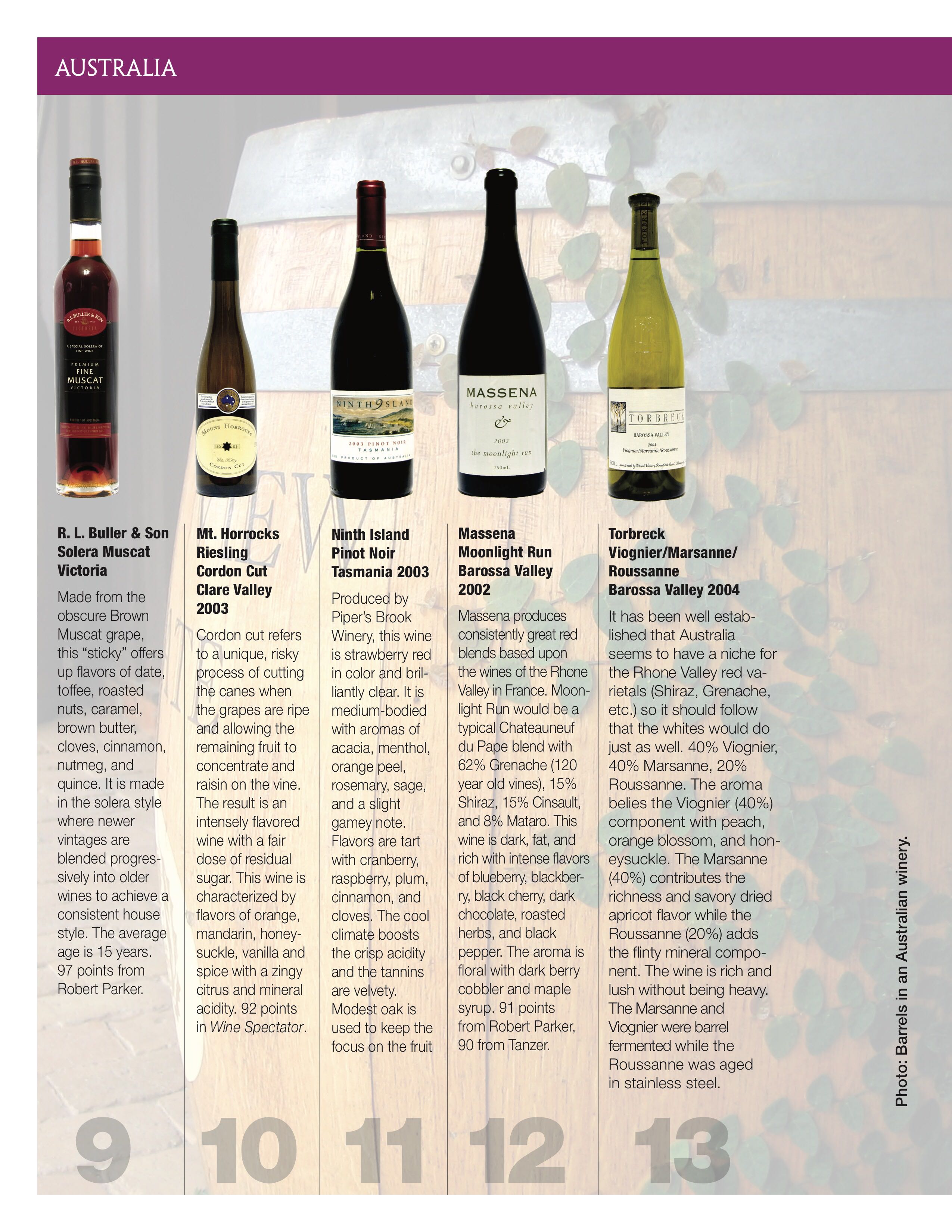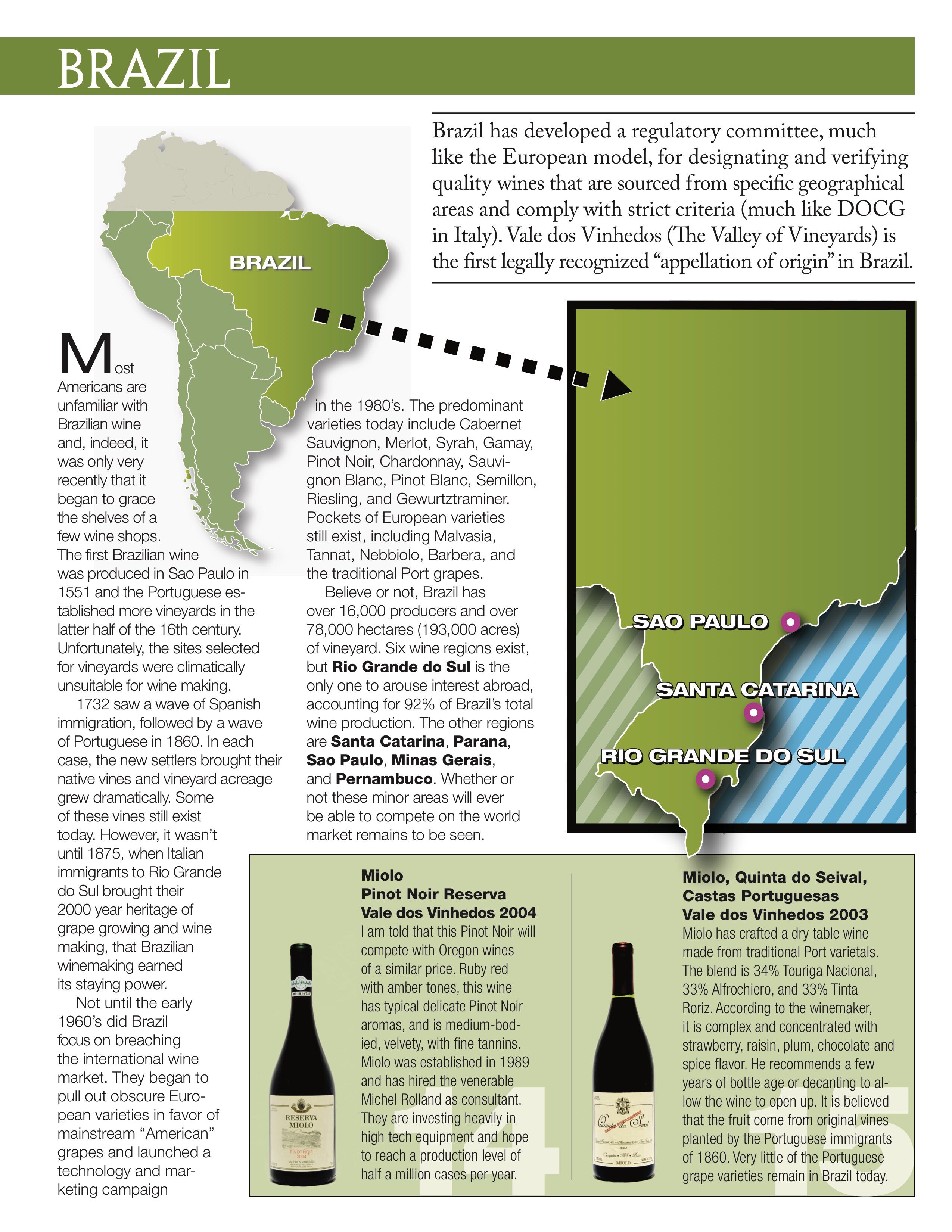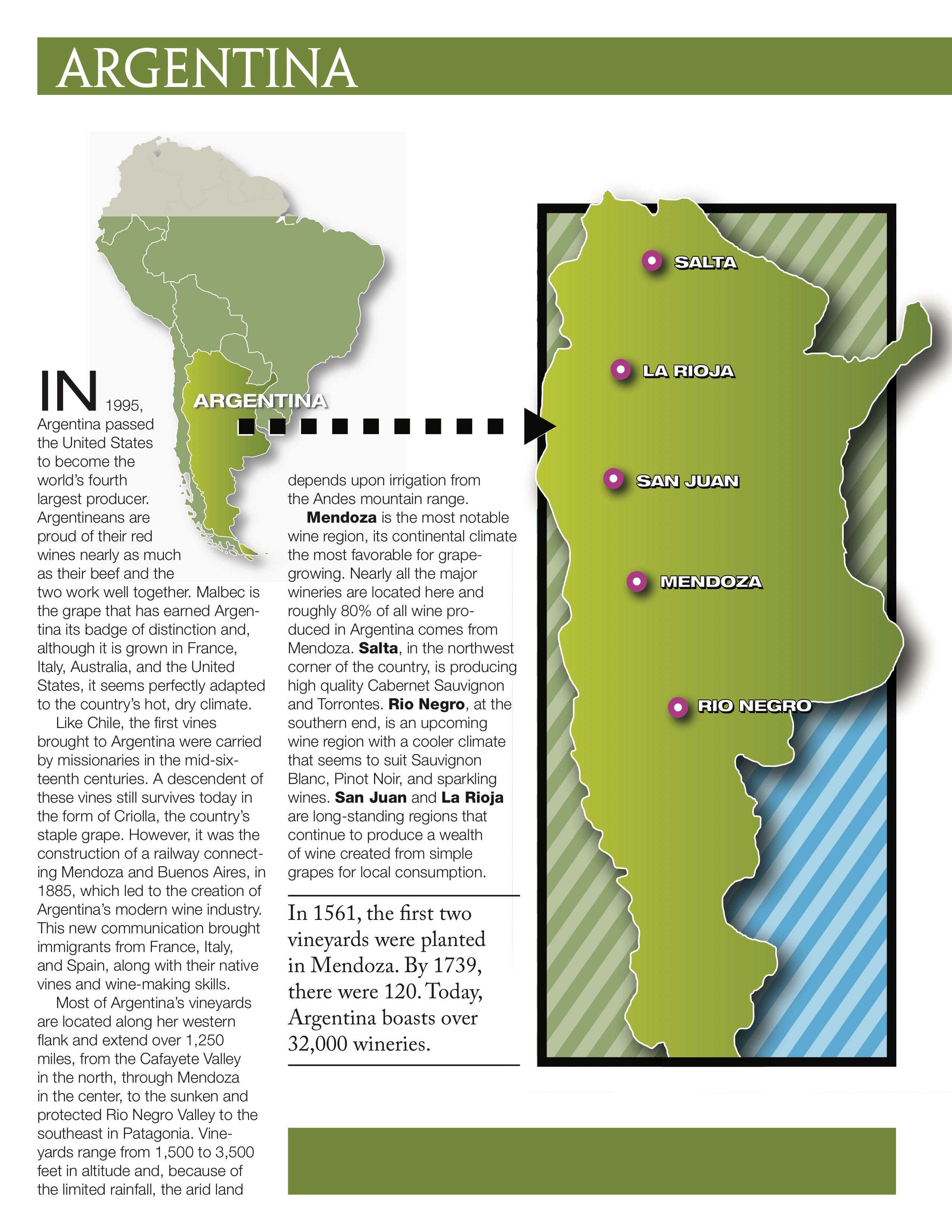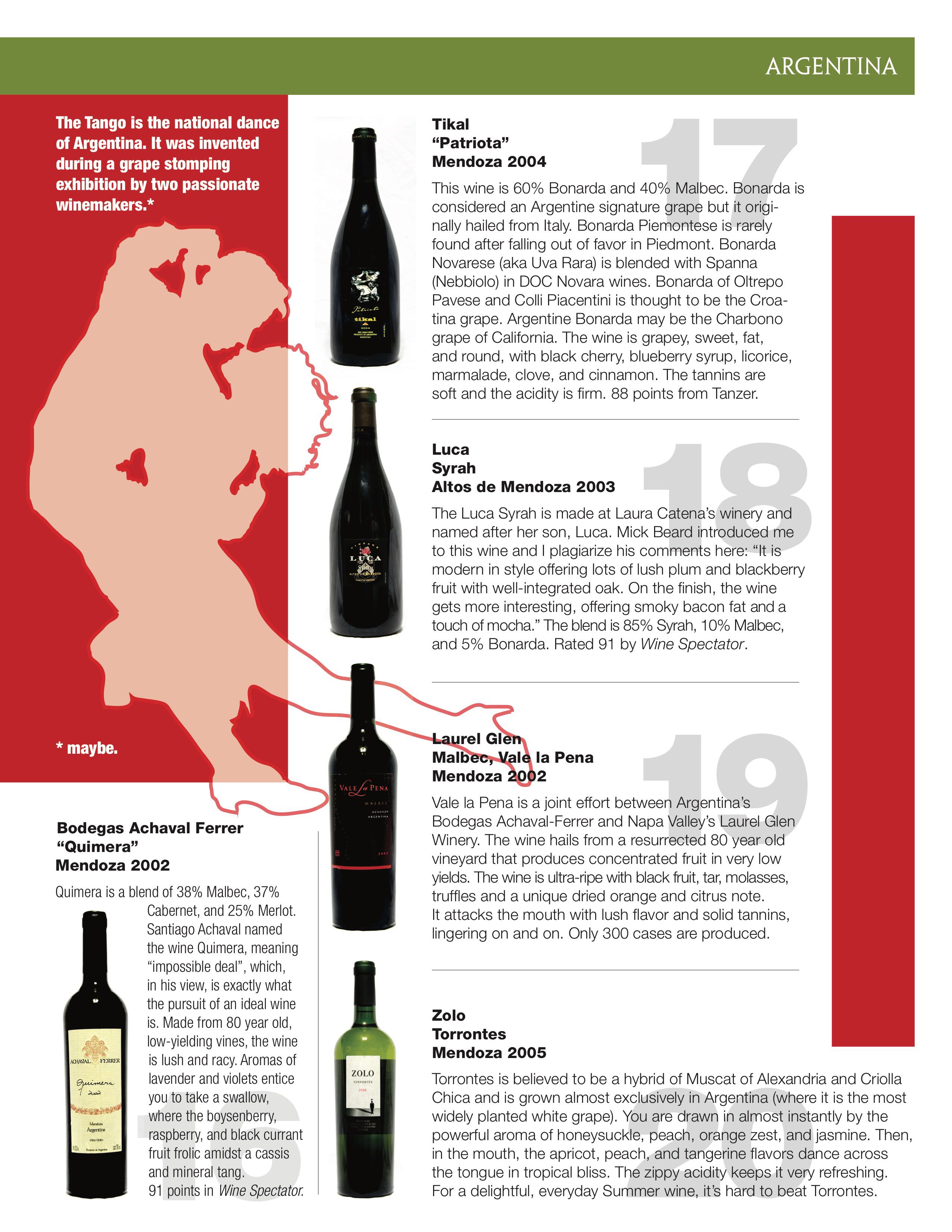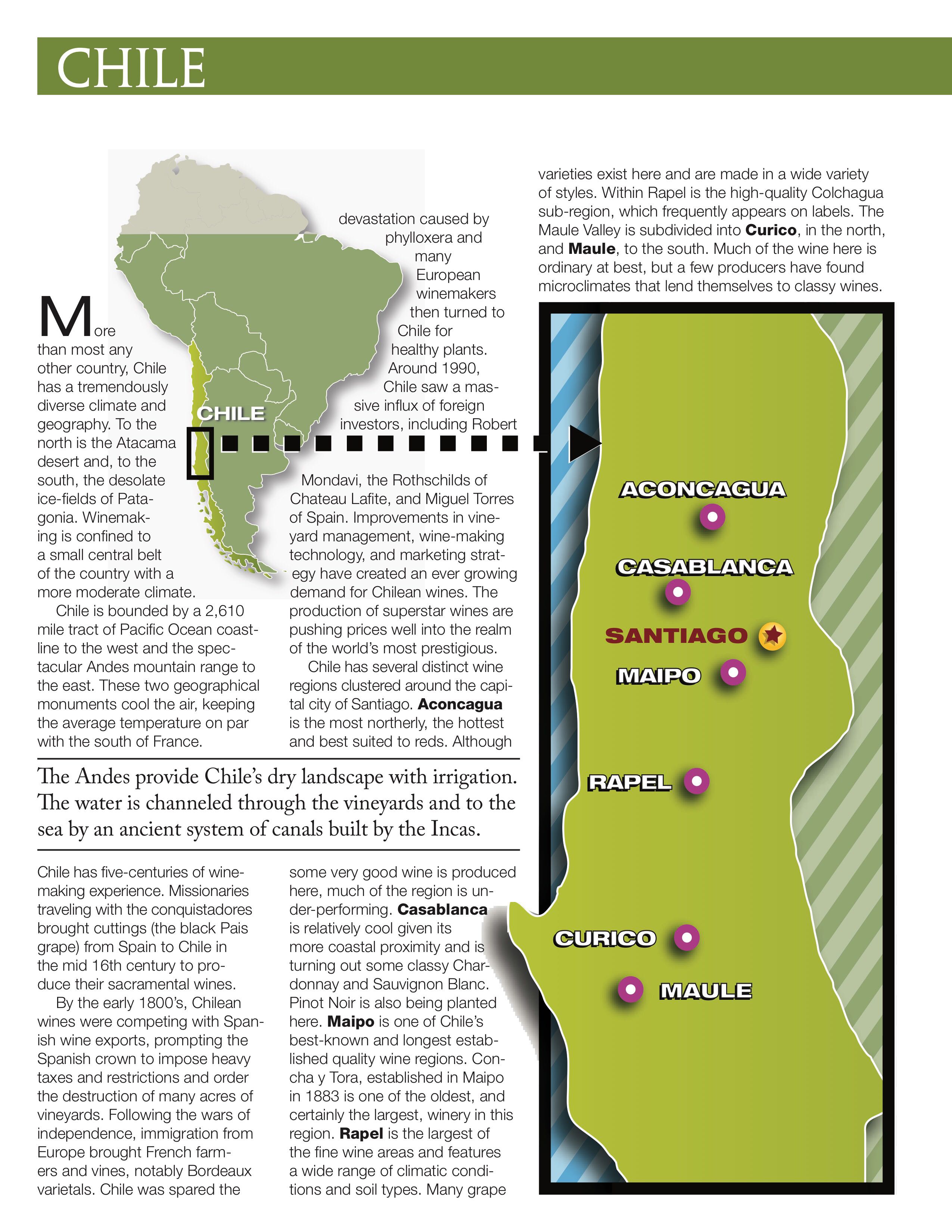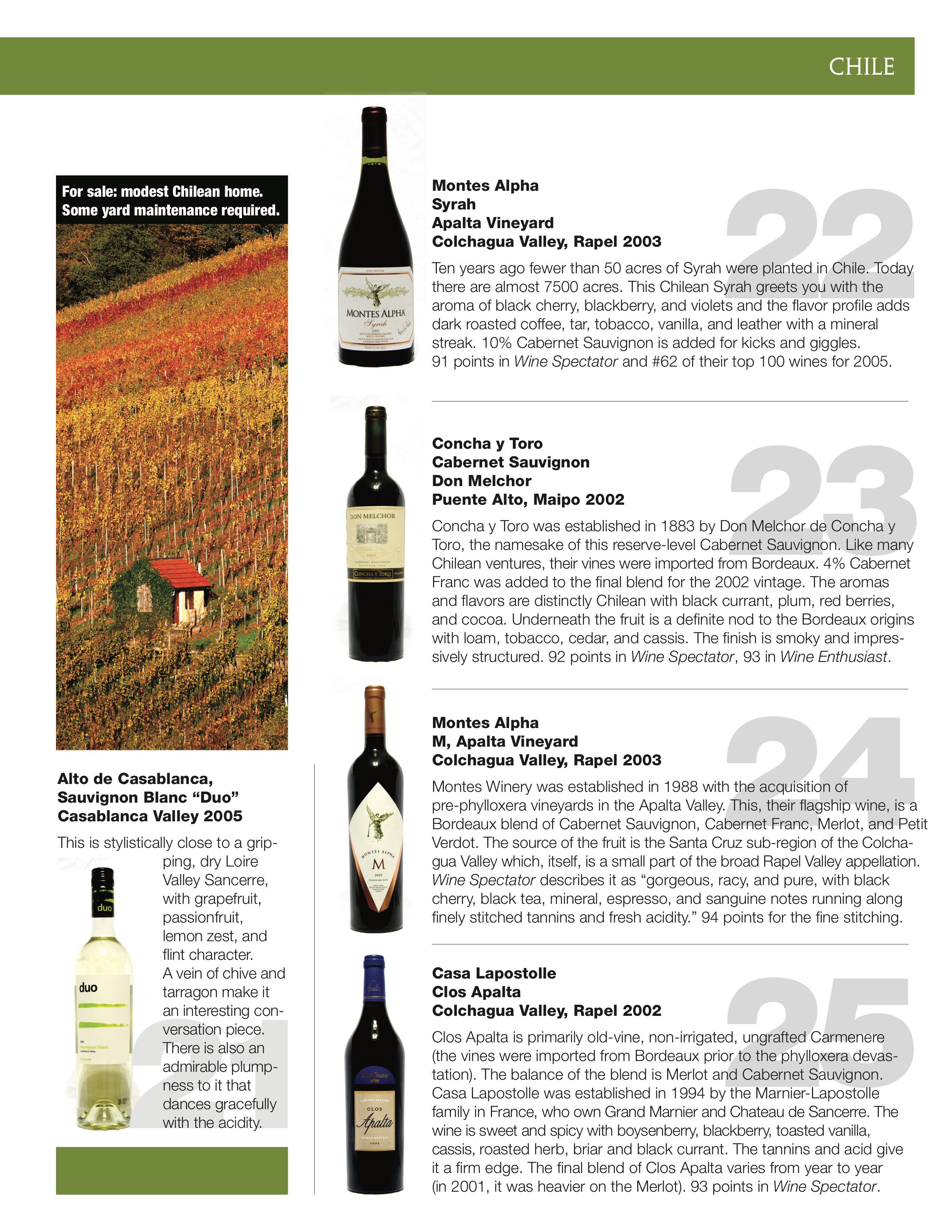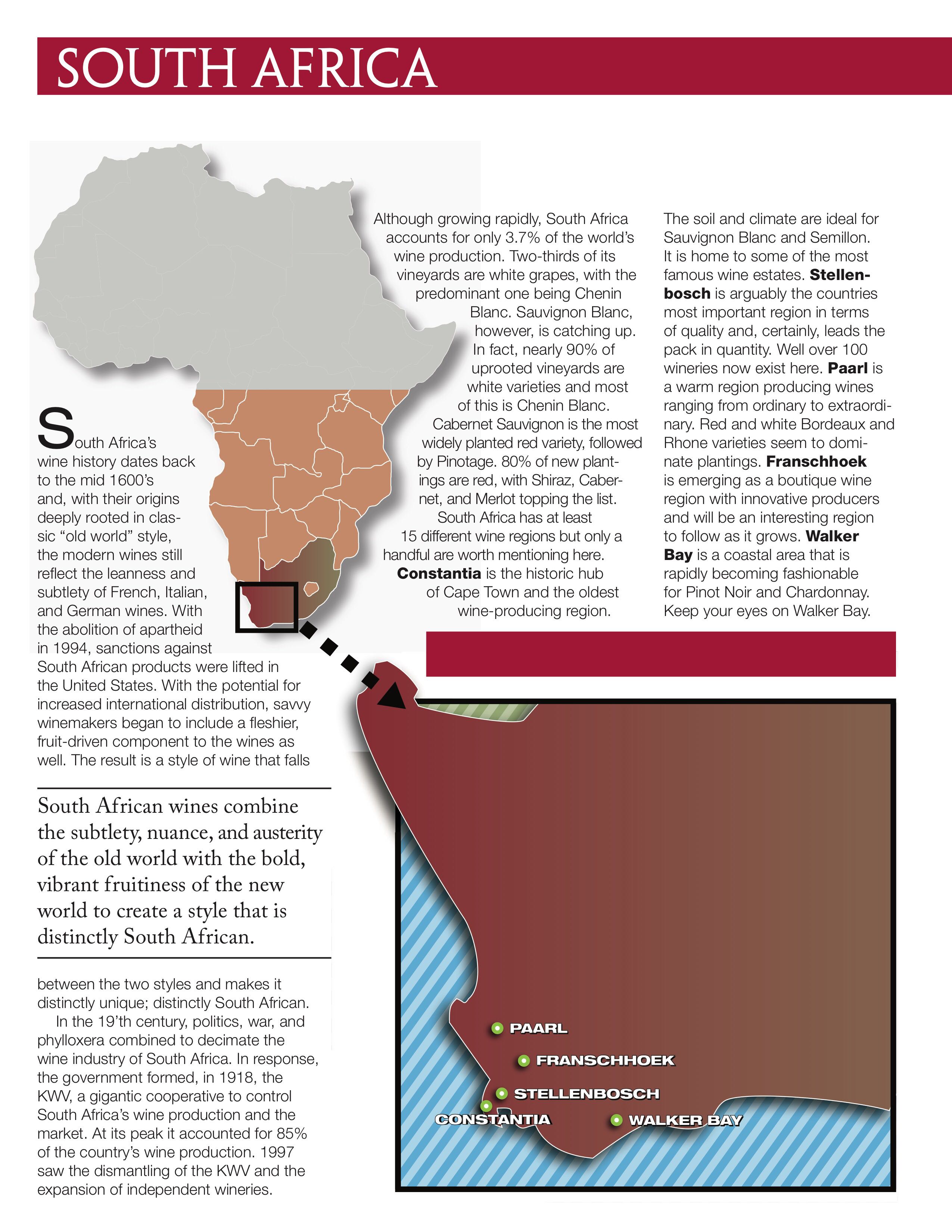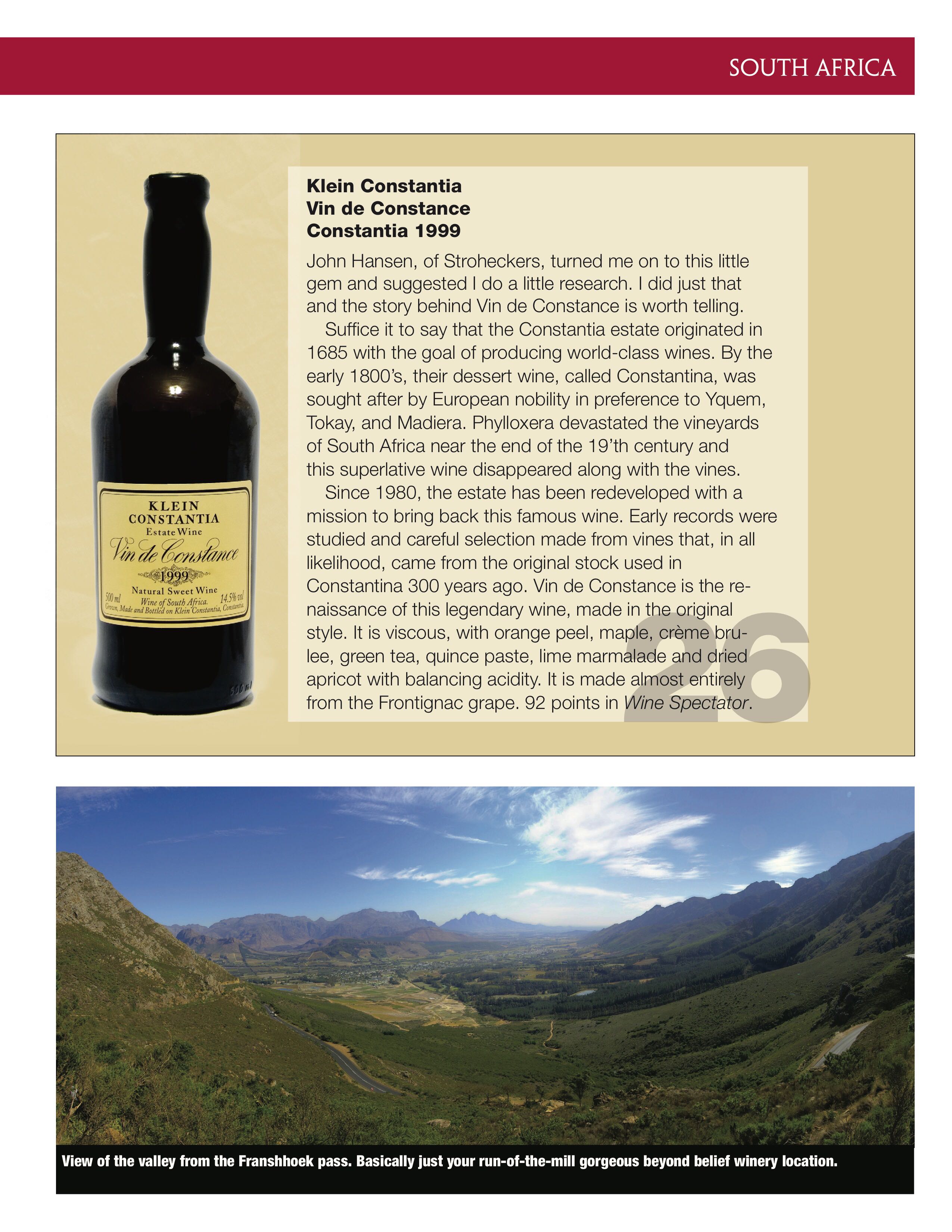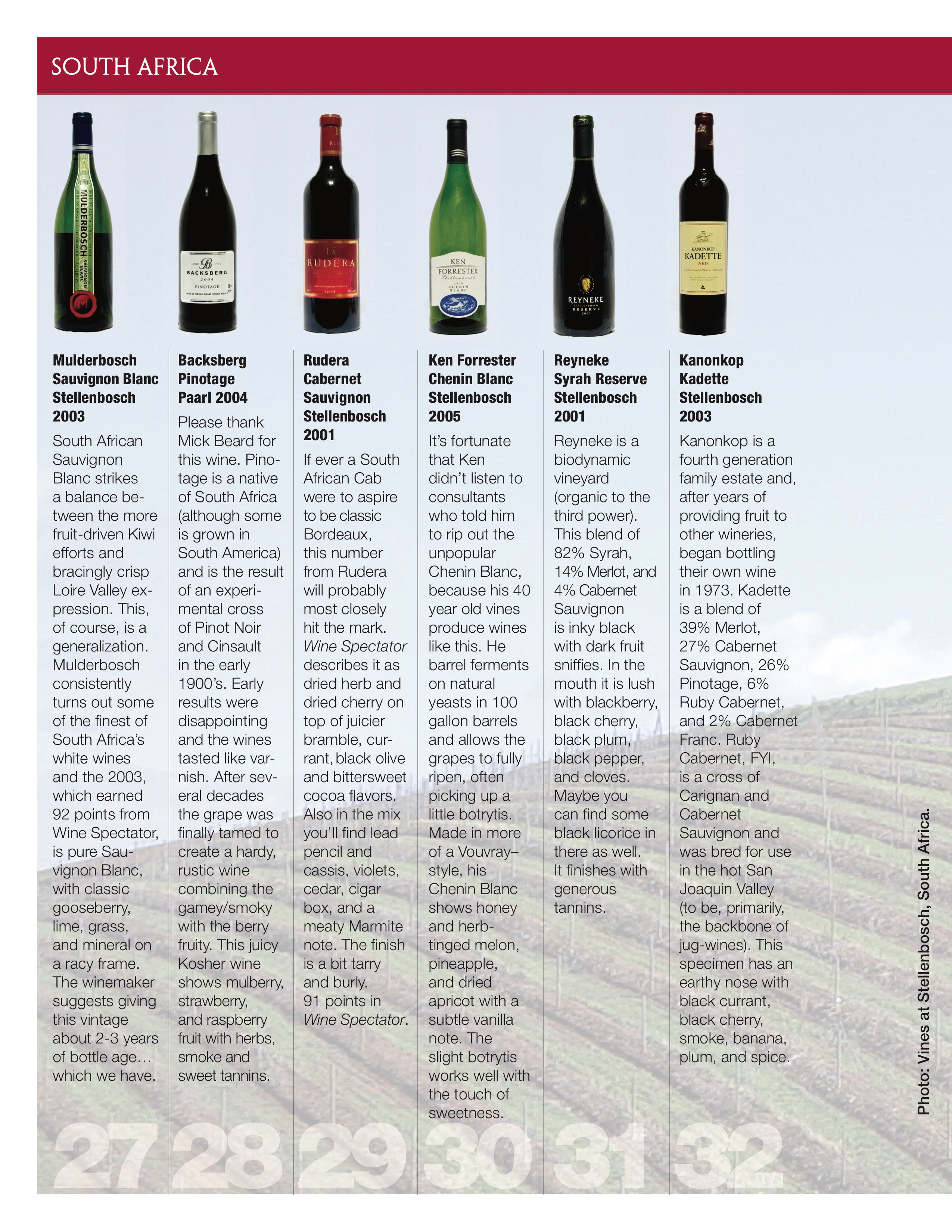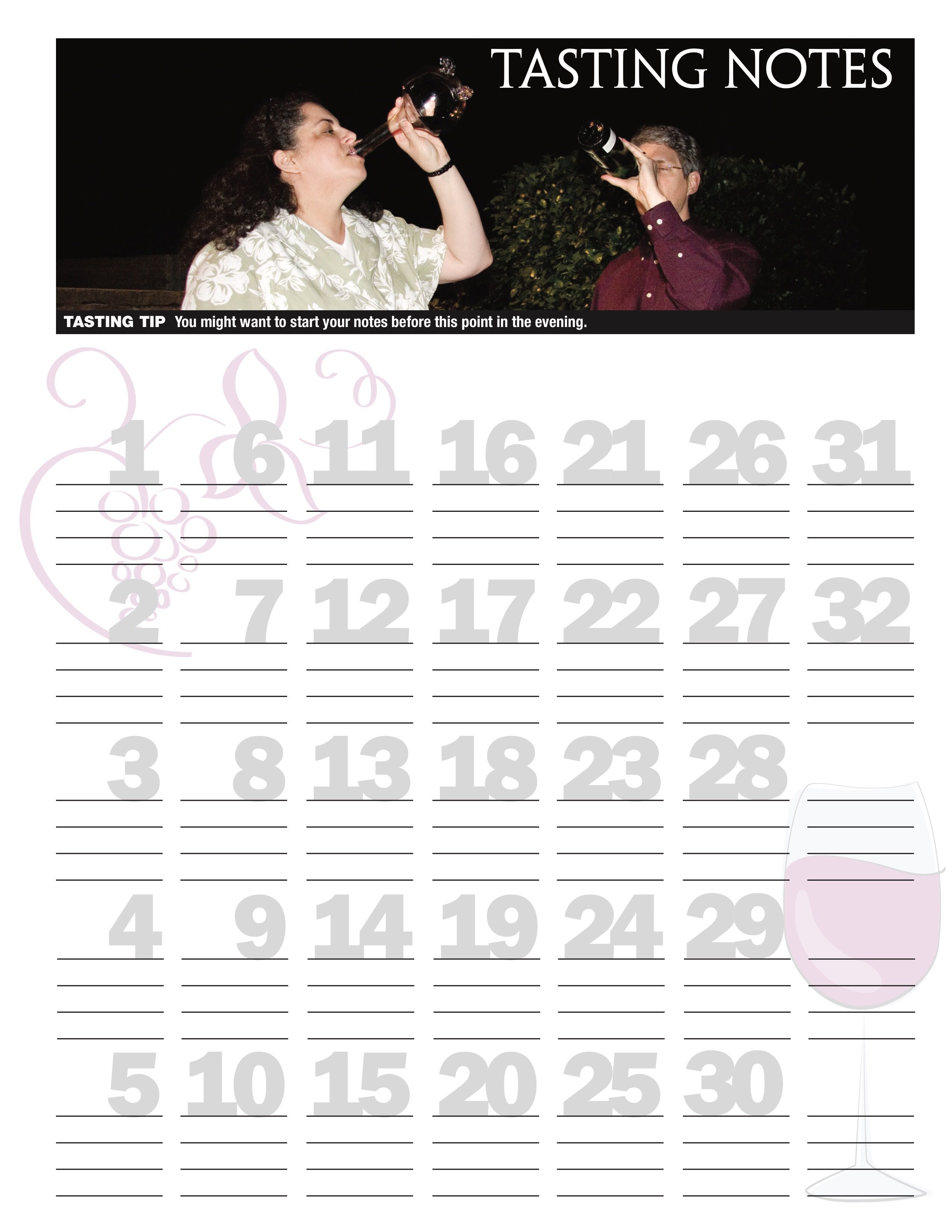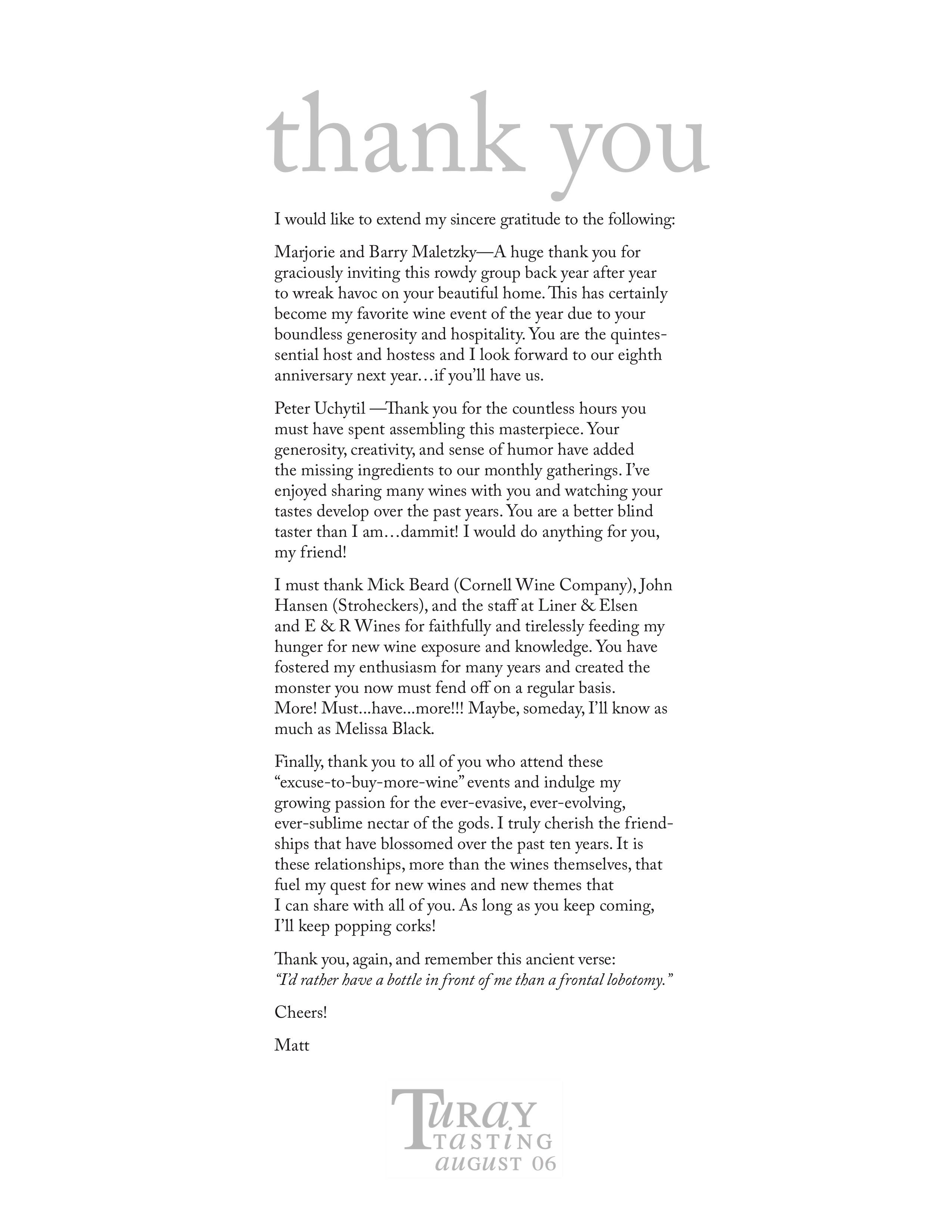 January 2008 - Piedmont
My friend used to host these tastings every month. In 2008 he decided he wanted to go through every region in Italy. We wanted bottle pictures, but we also wanted to reduce the page count so these bottle shots were done on his kitchen table with a simple backdrop.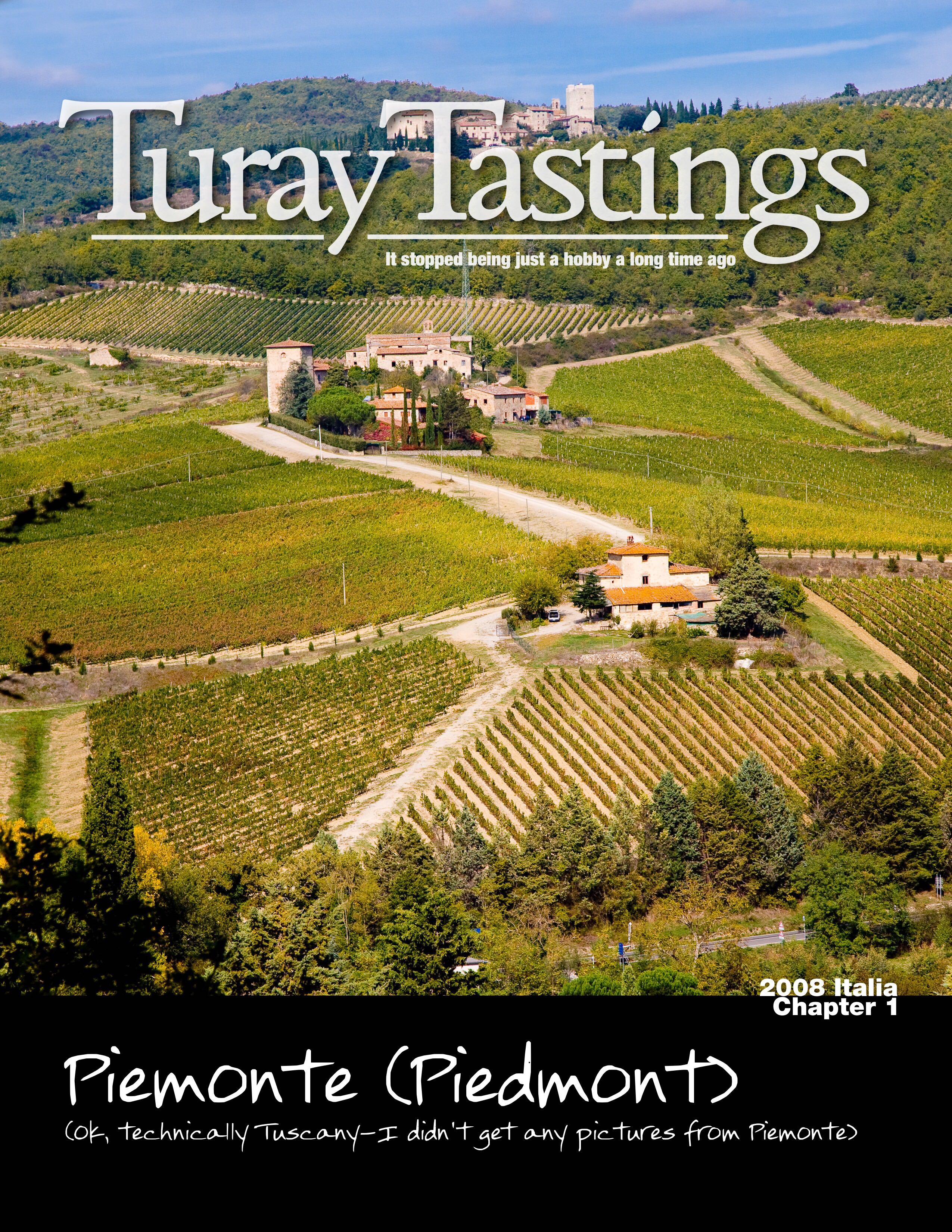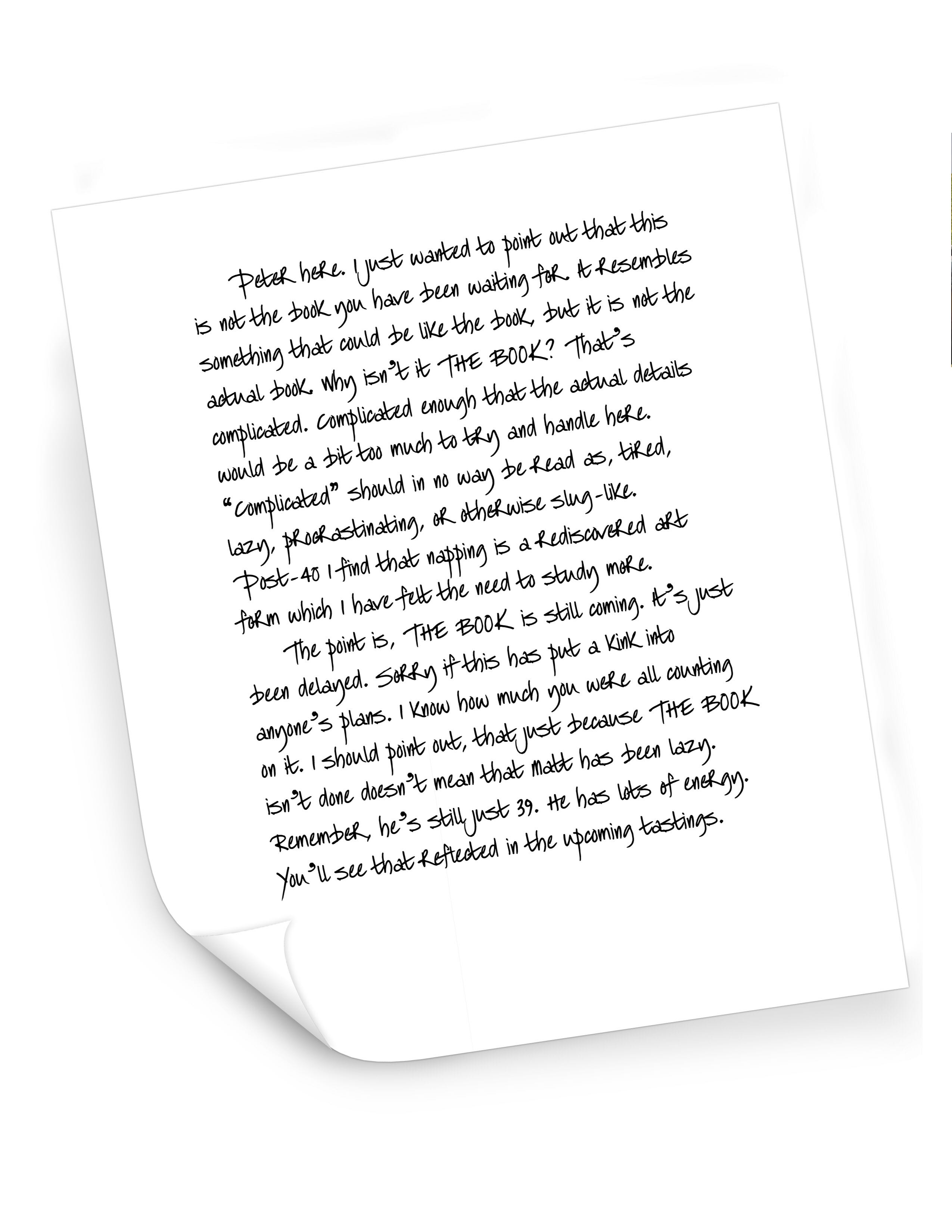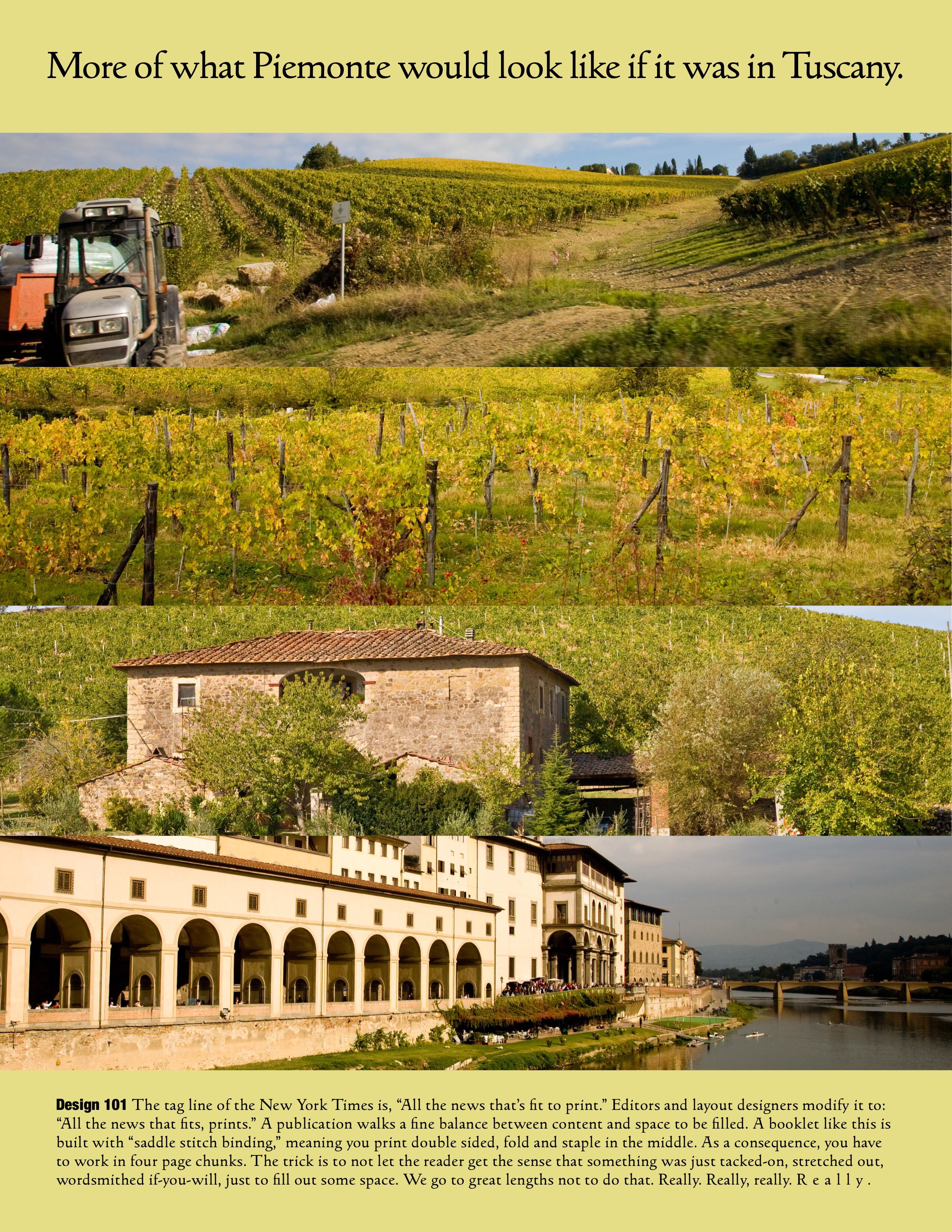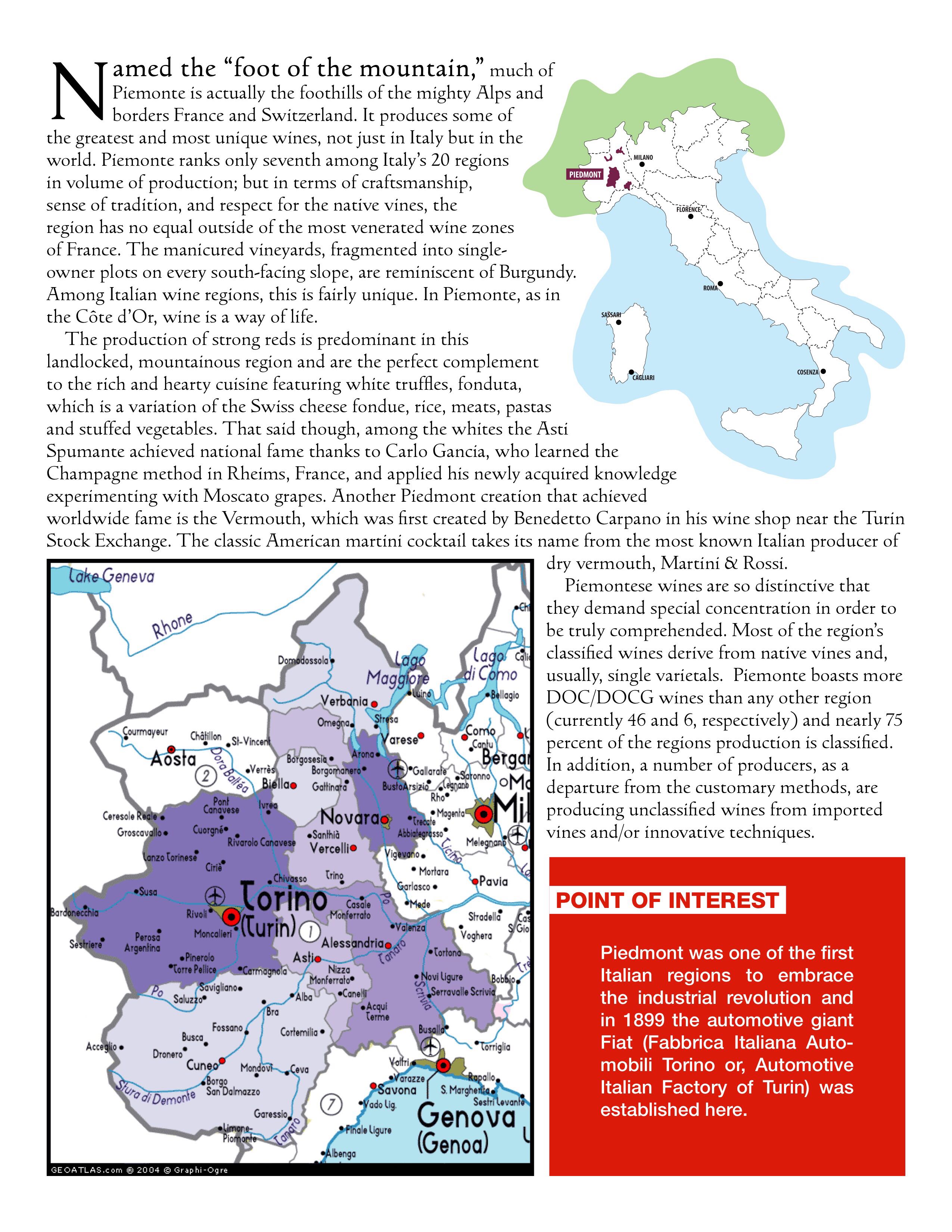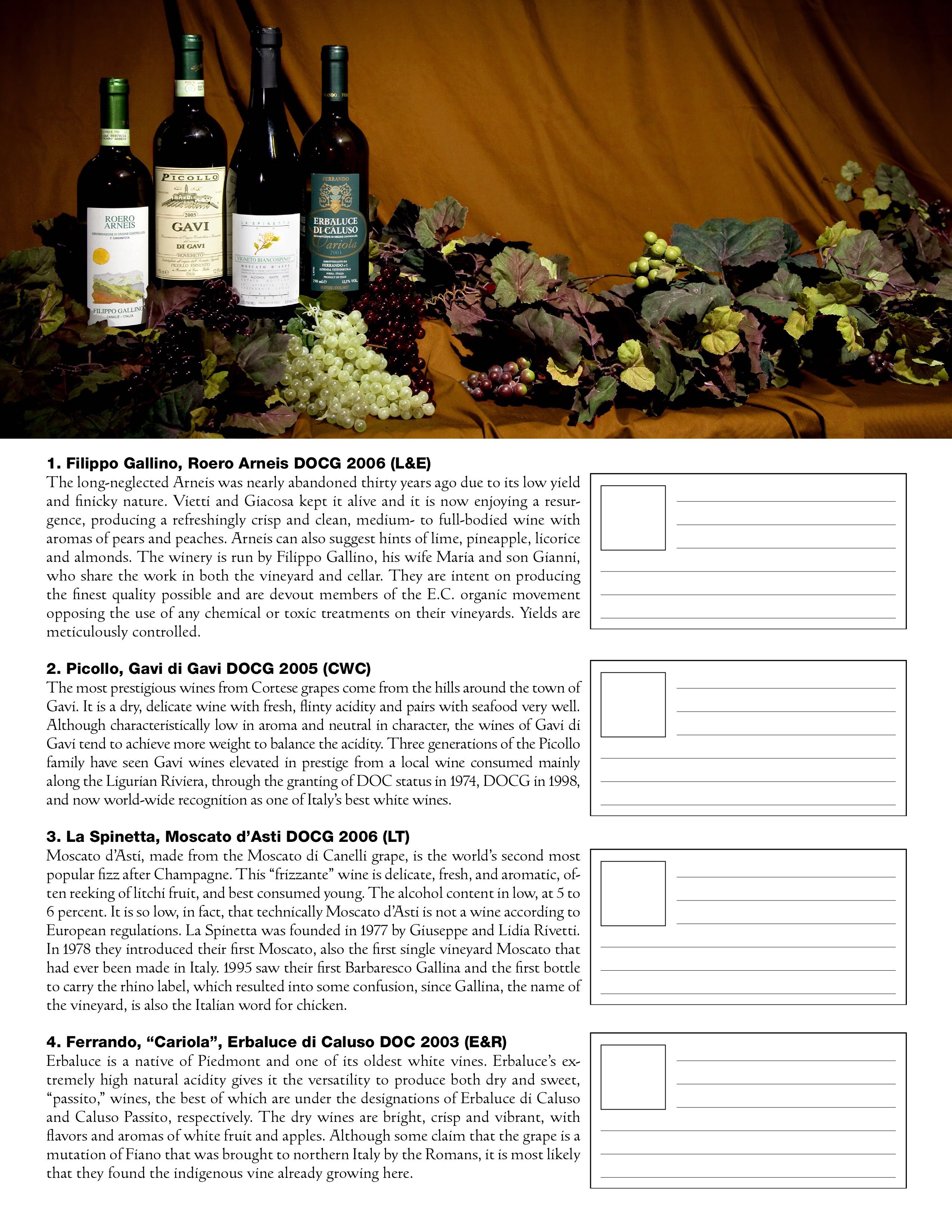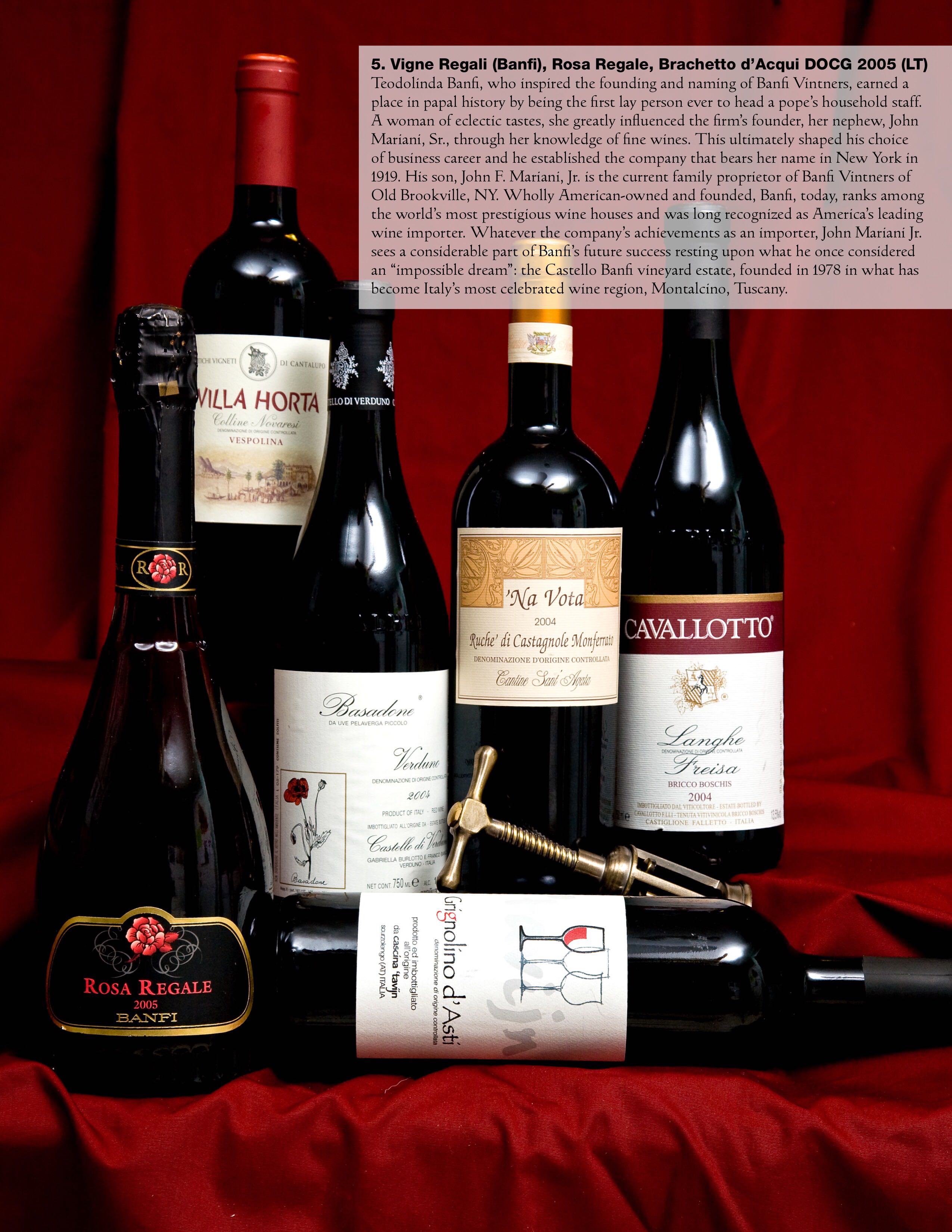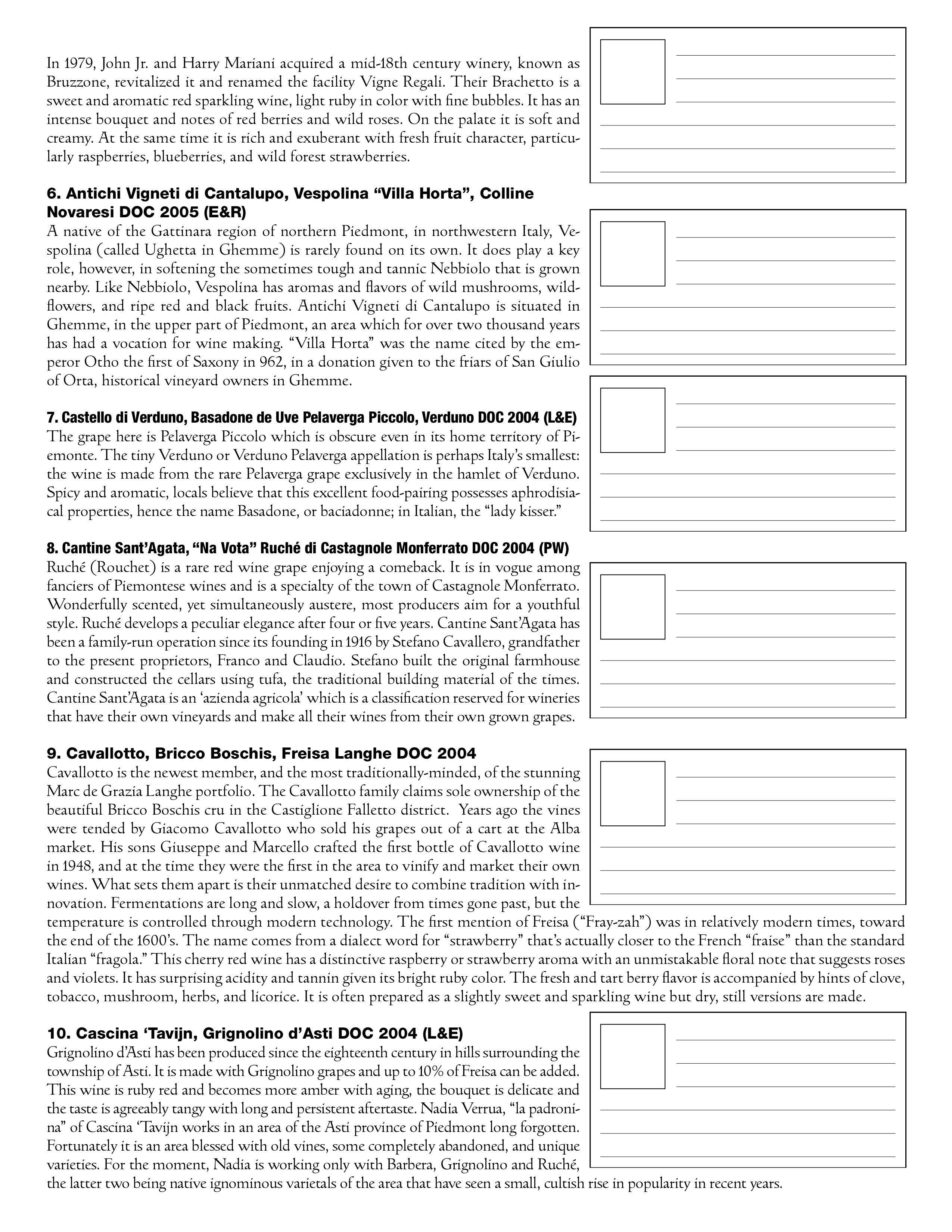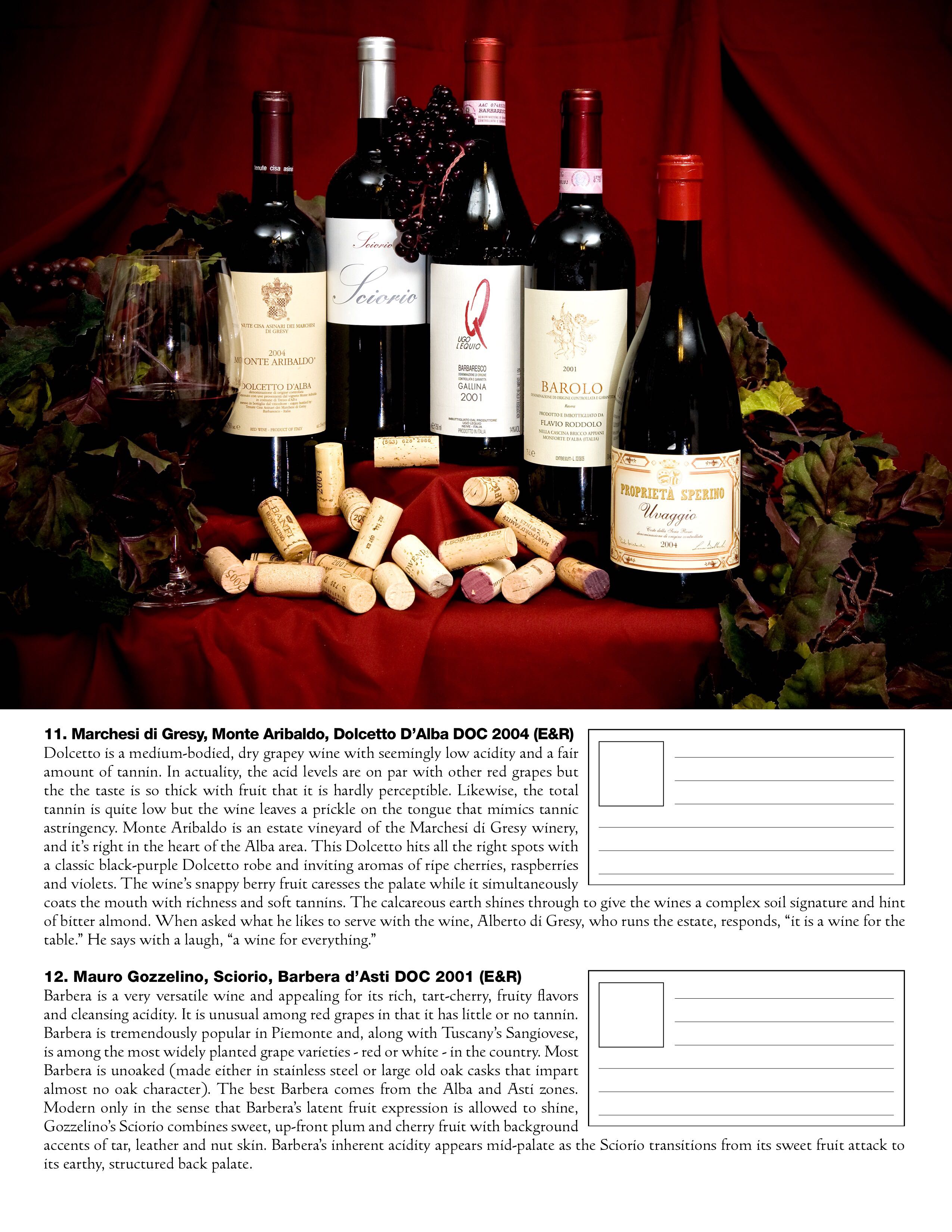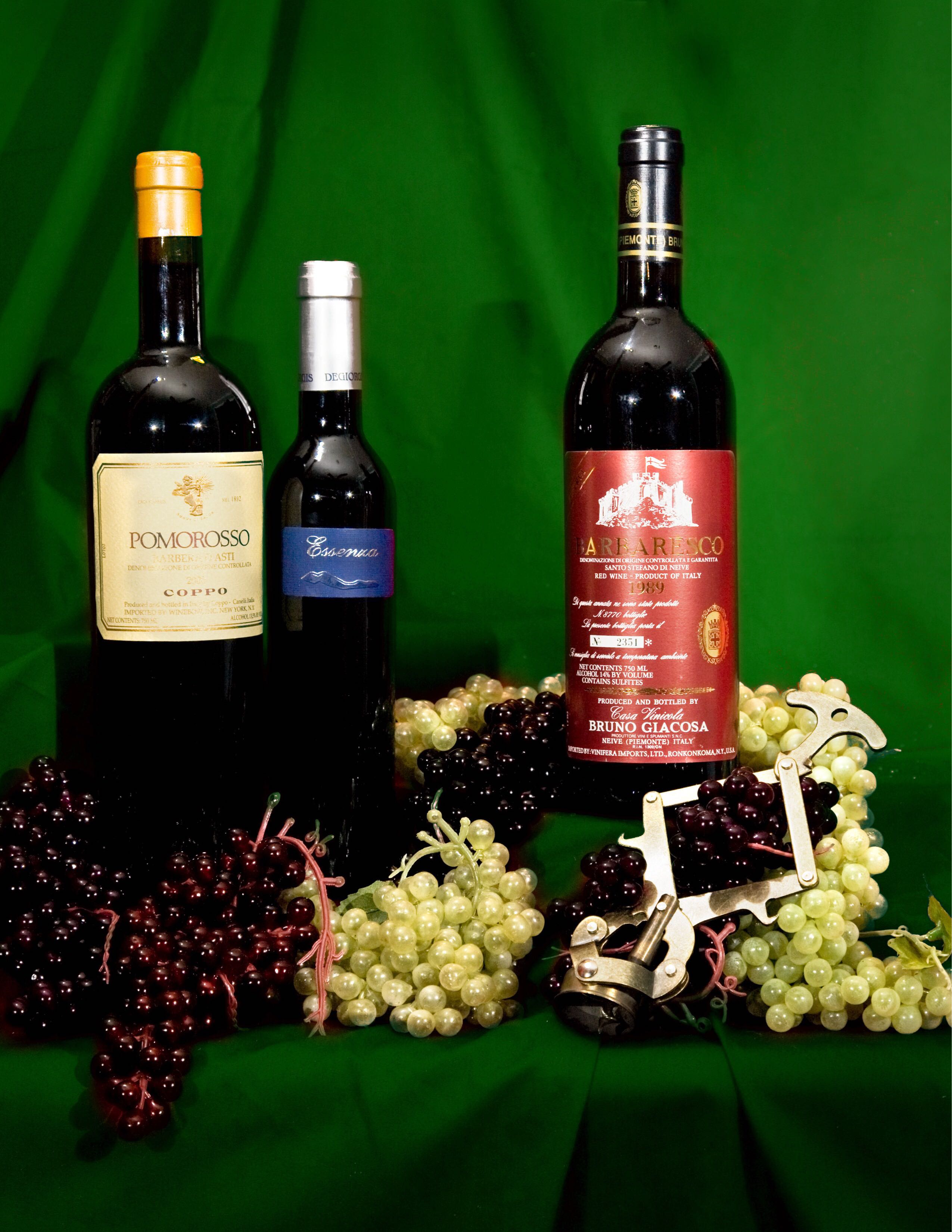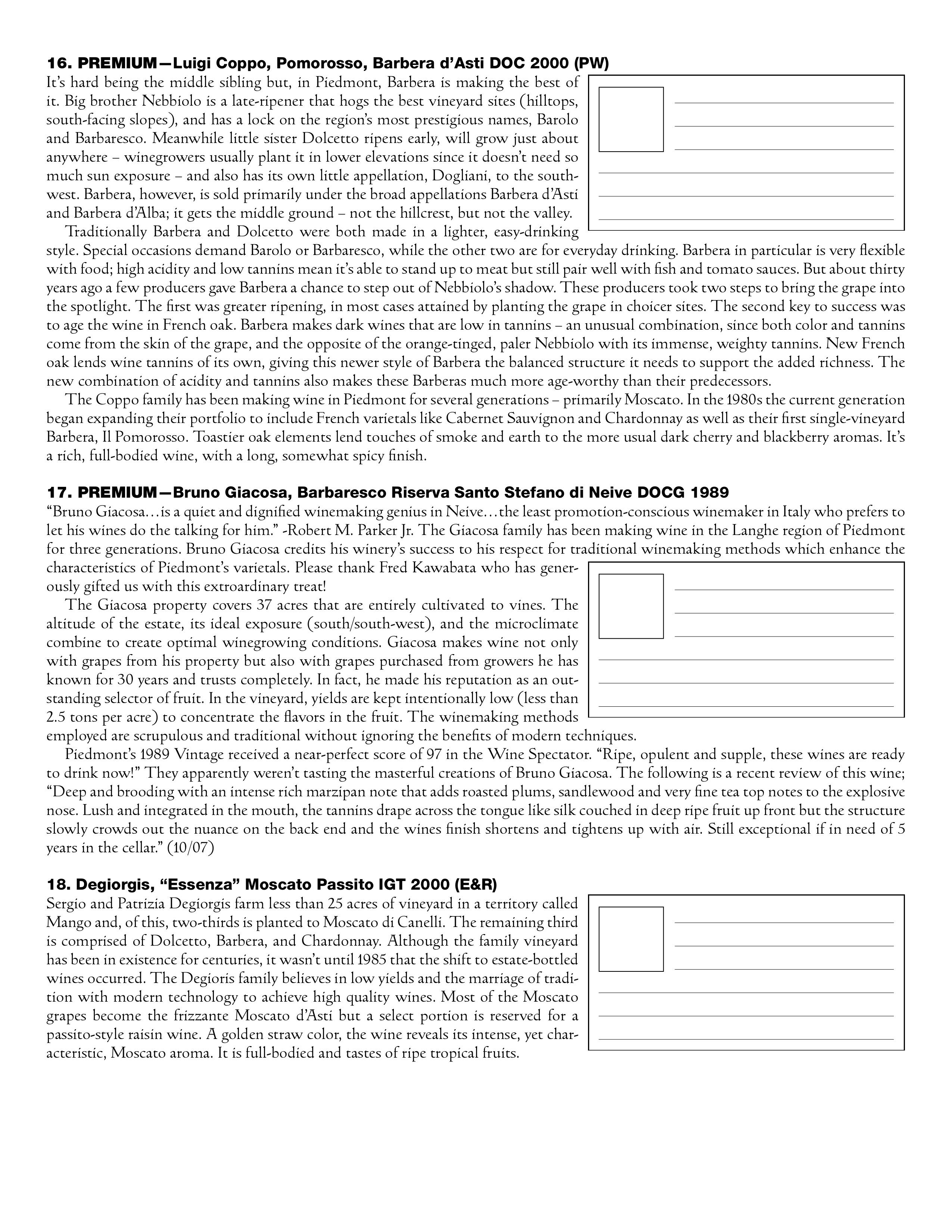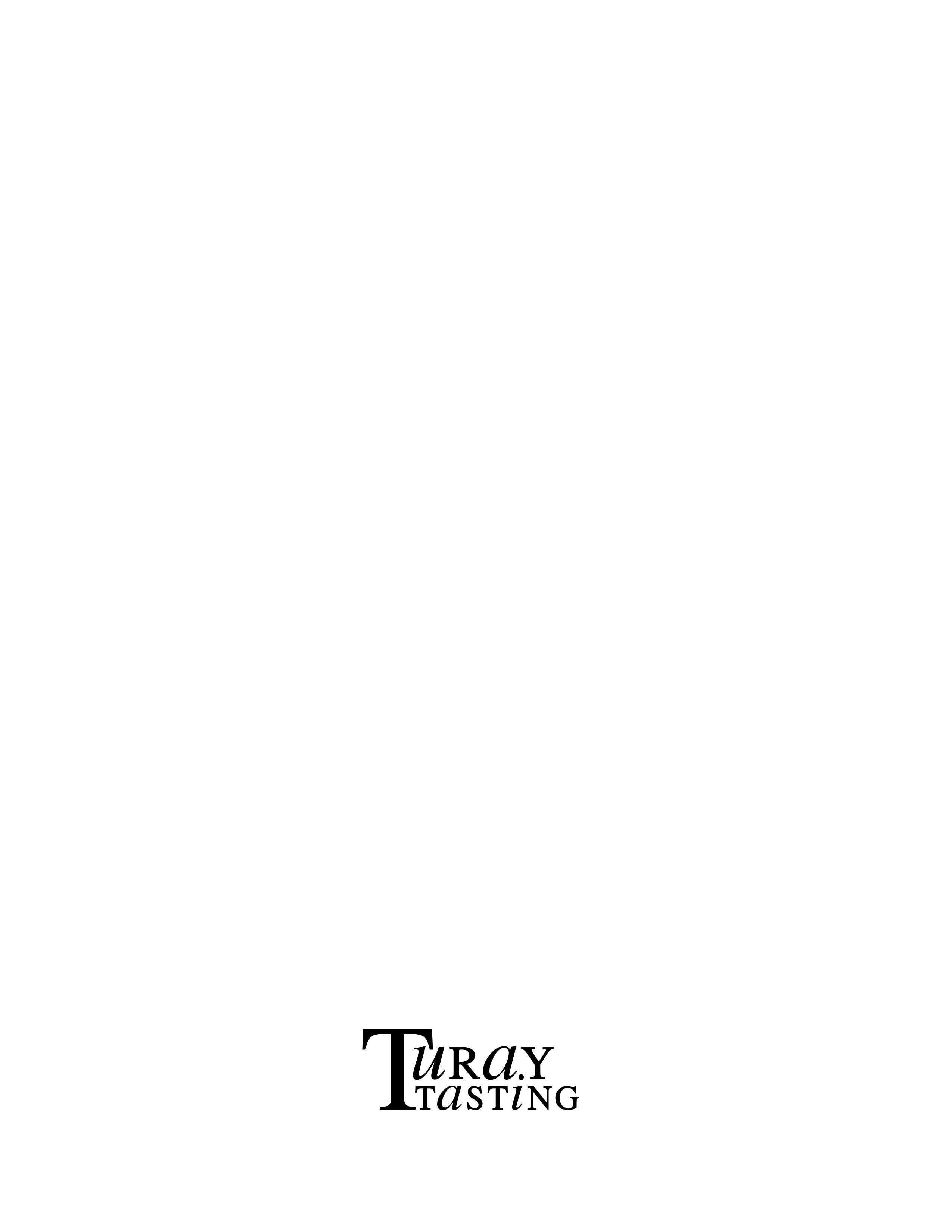 October 2008 - Umbria vs Lazio
This was a special one. The year before for my 40th birthday I wanted to do something memorable so I went to Italy with a friend. I took lots of pictures and once the tasting series hit Lazio I felt it was a good opportunity to use some original photos.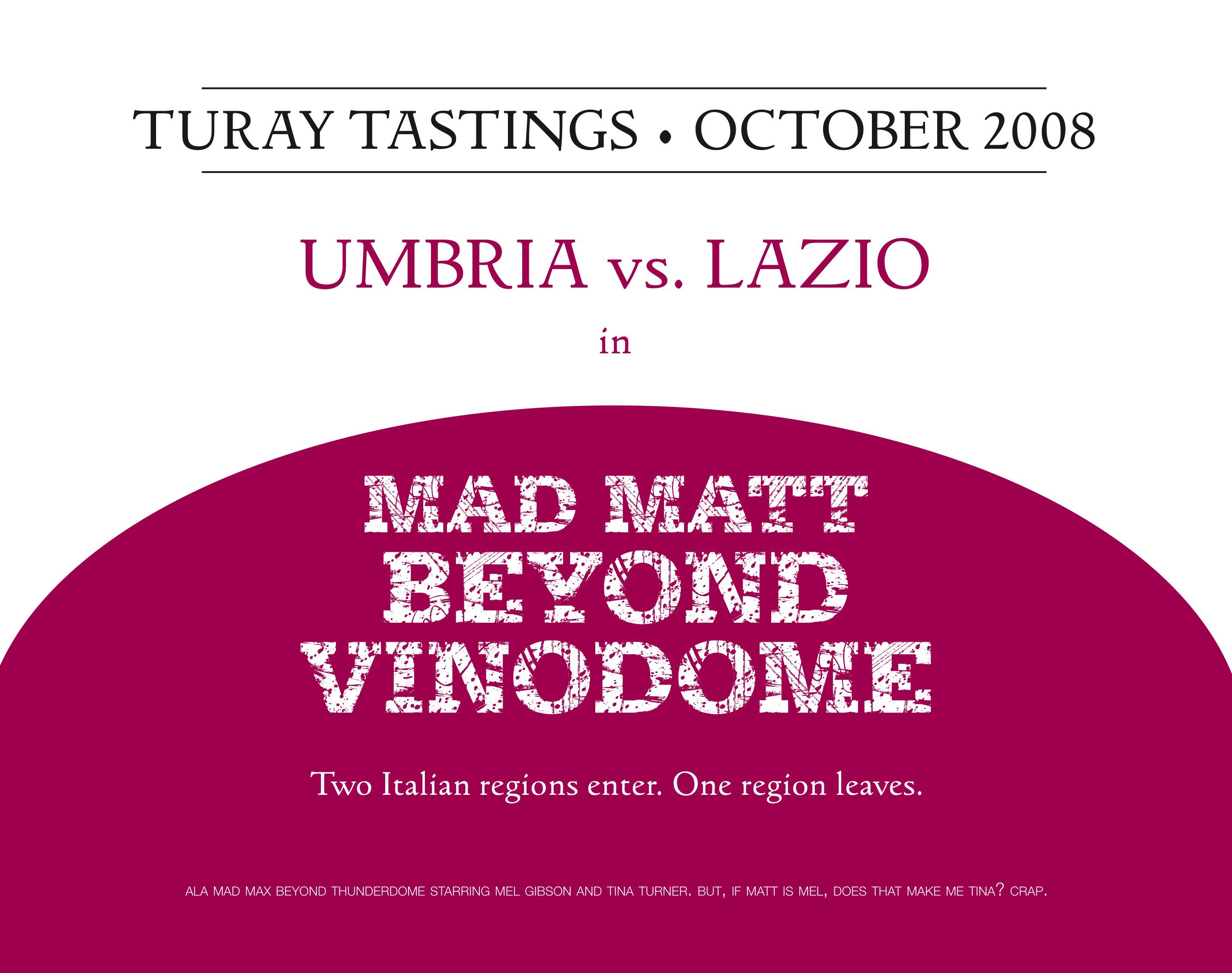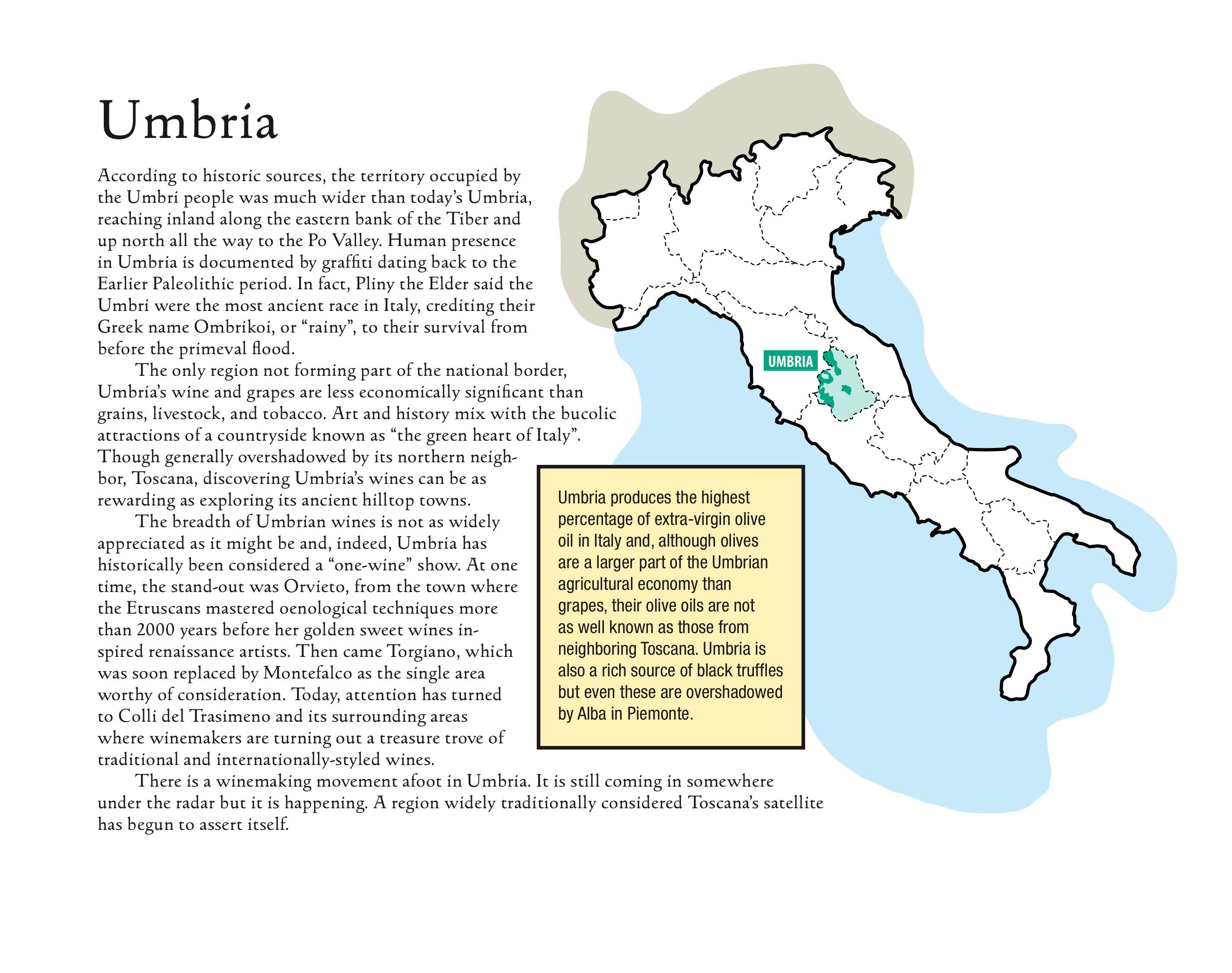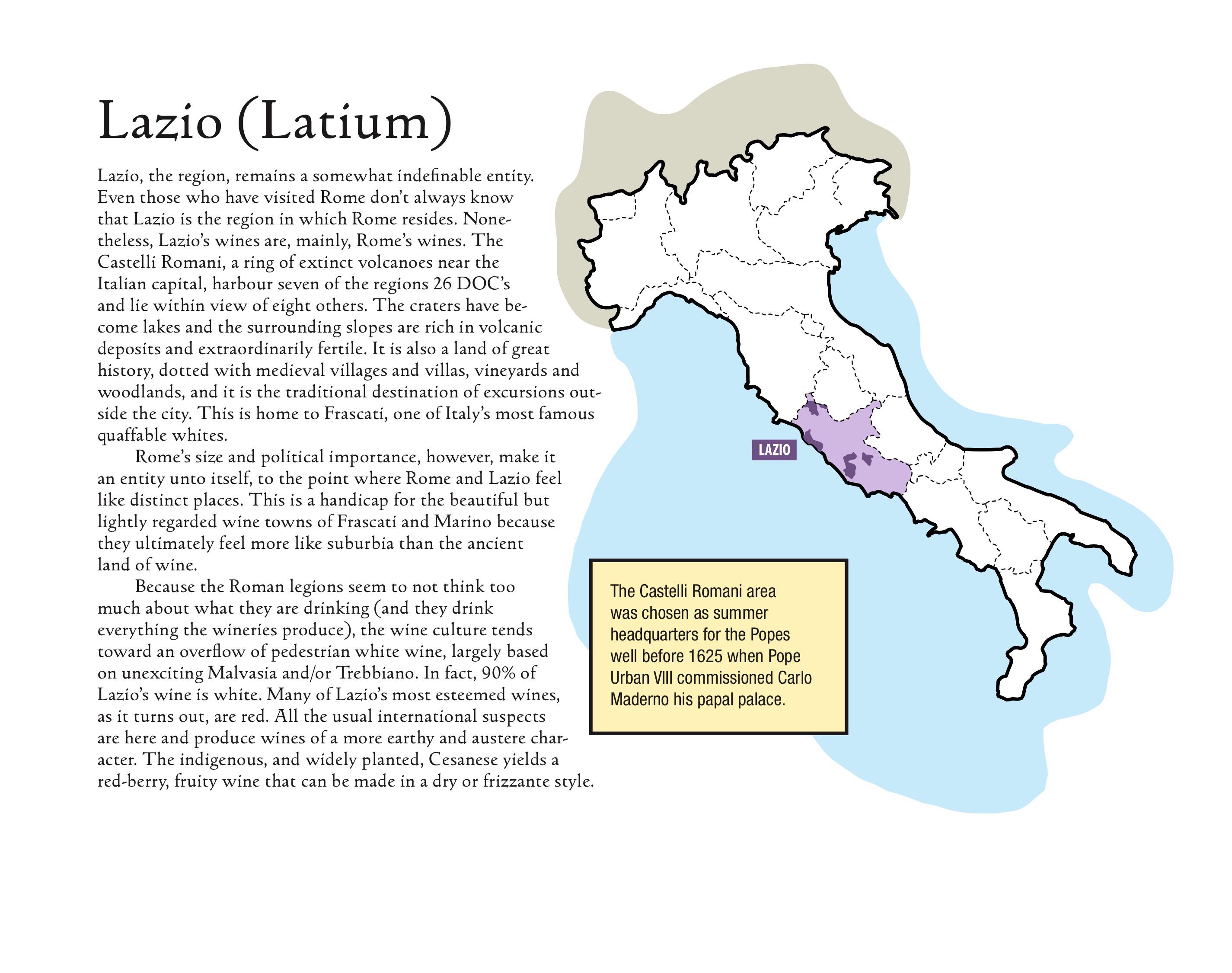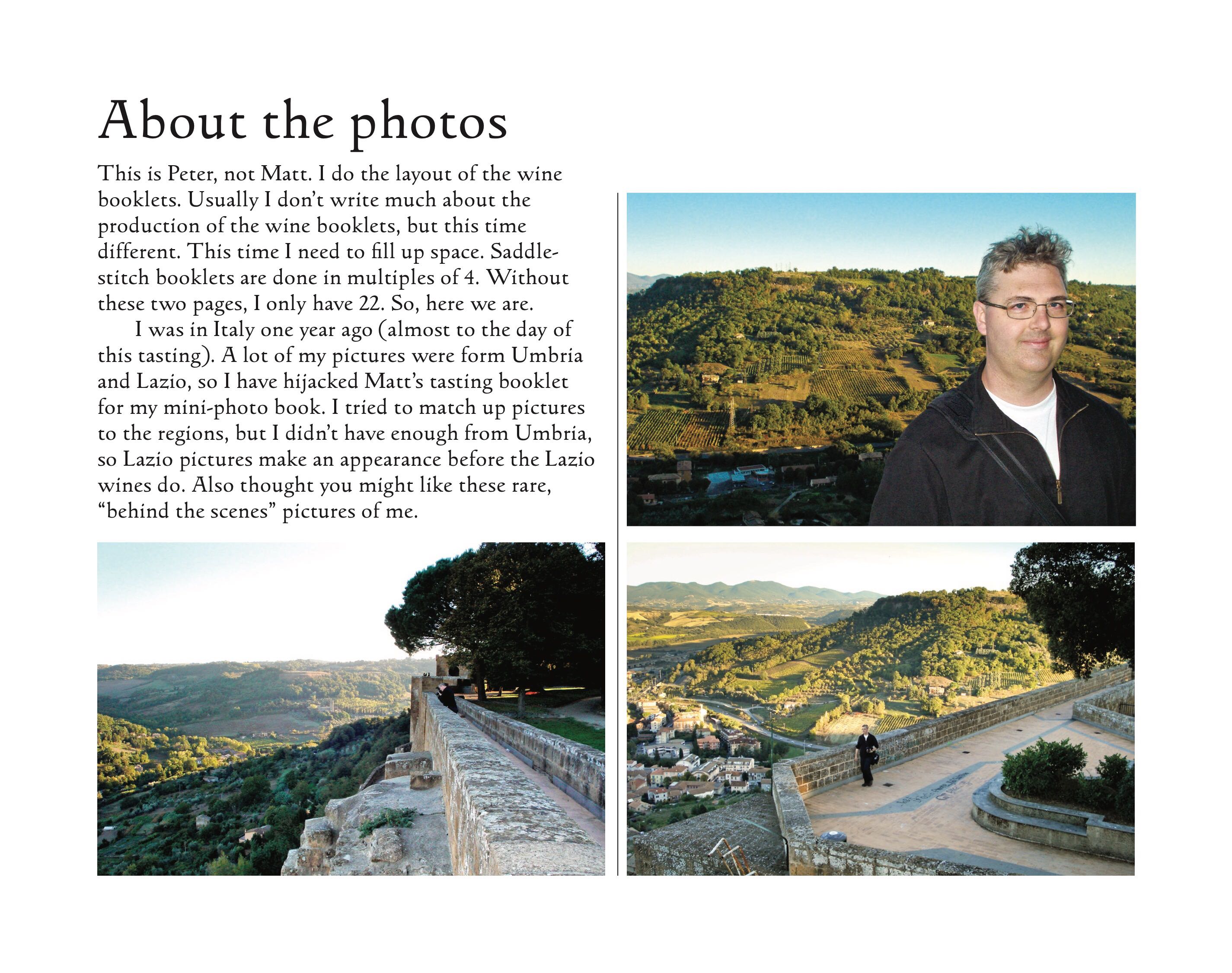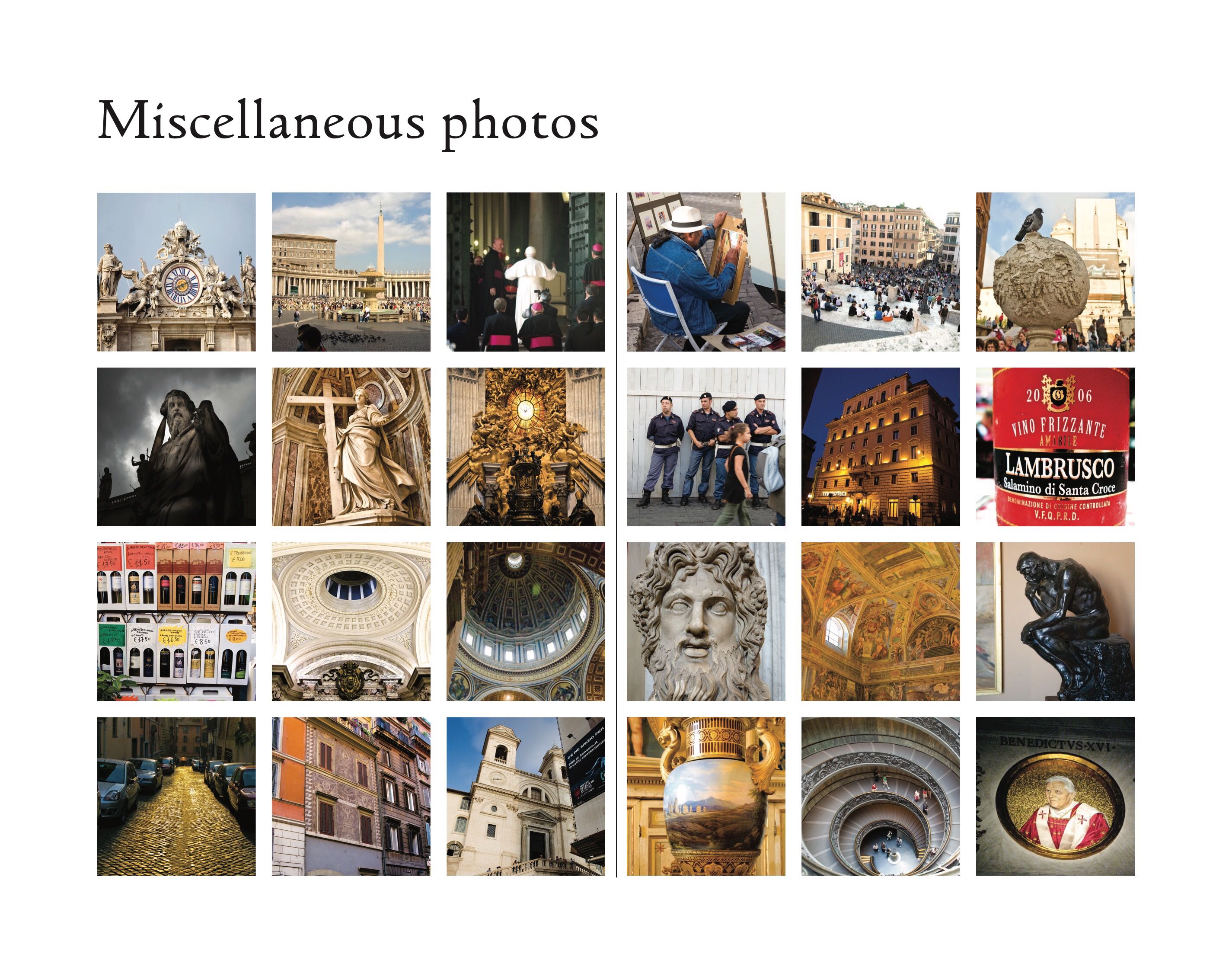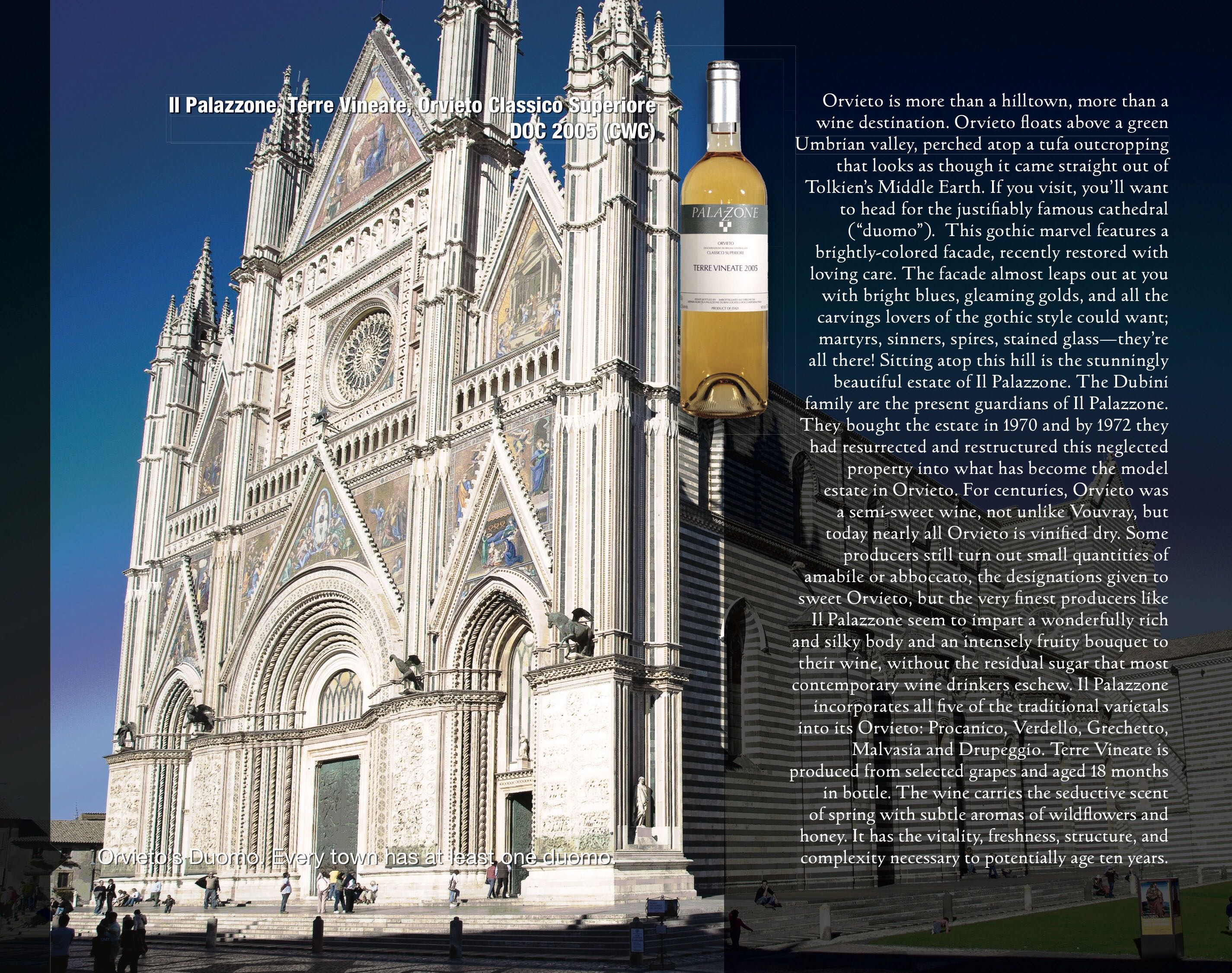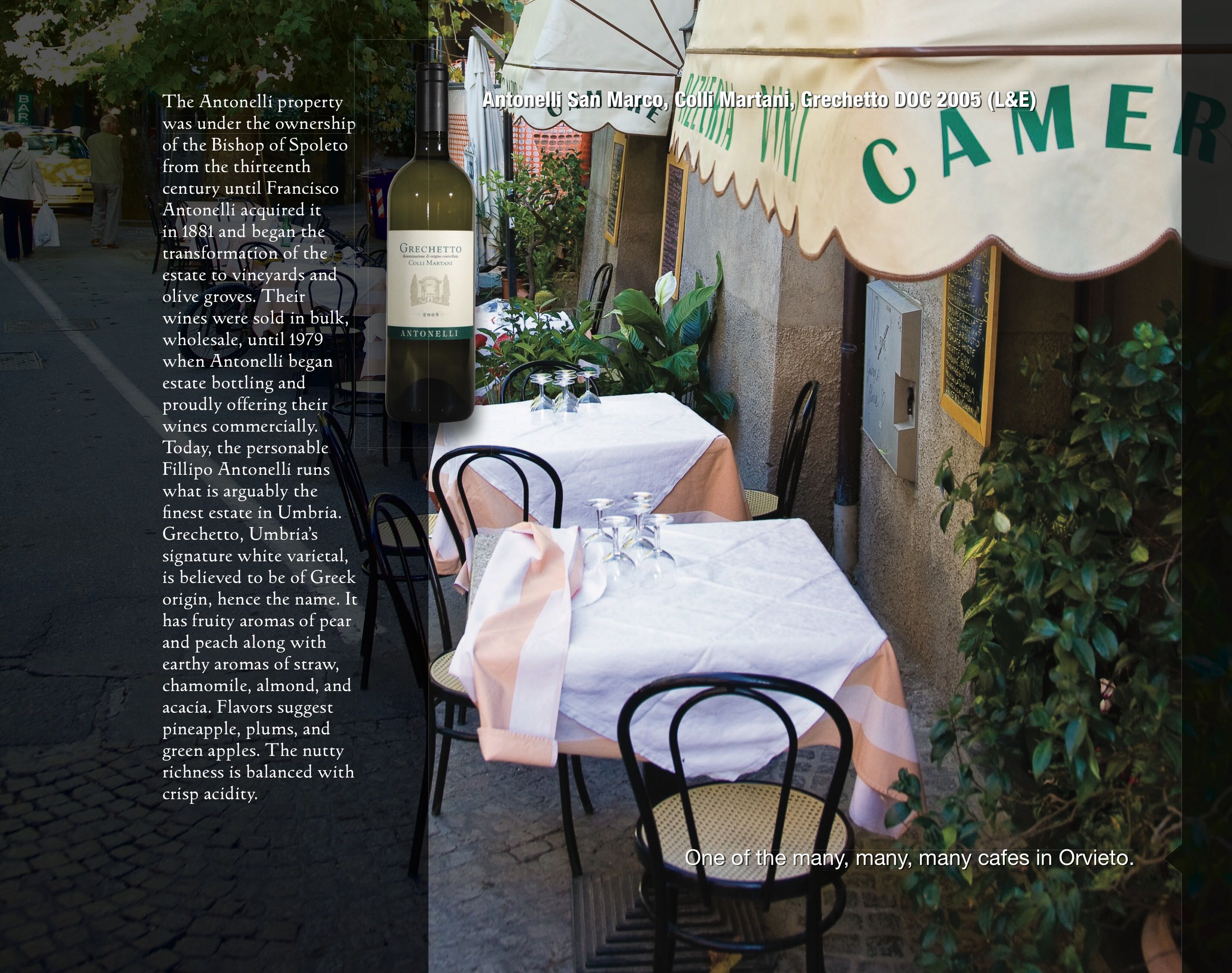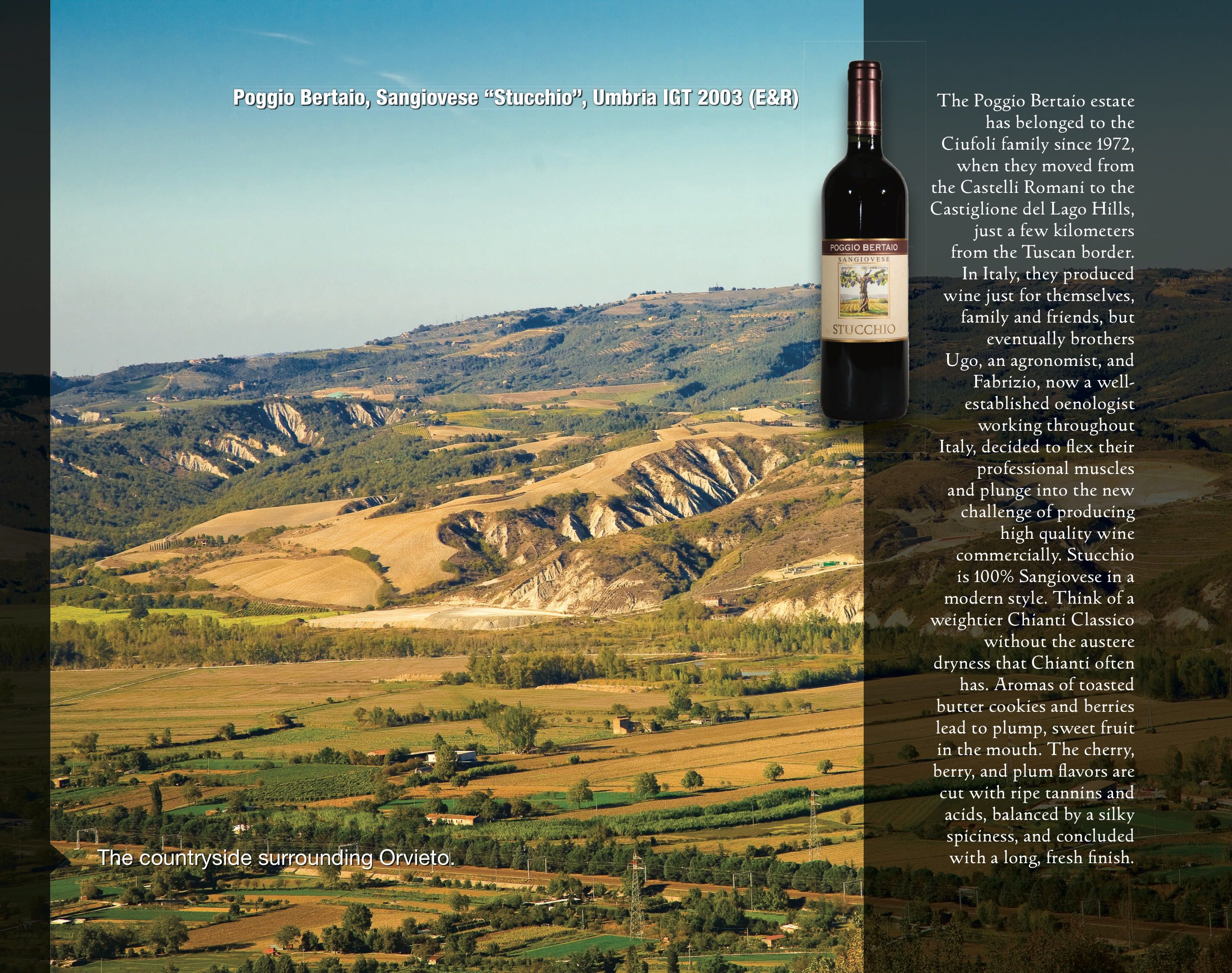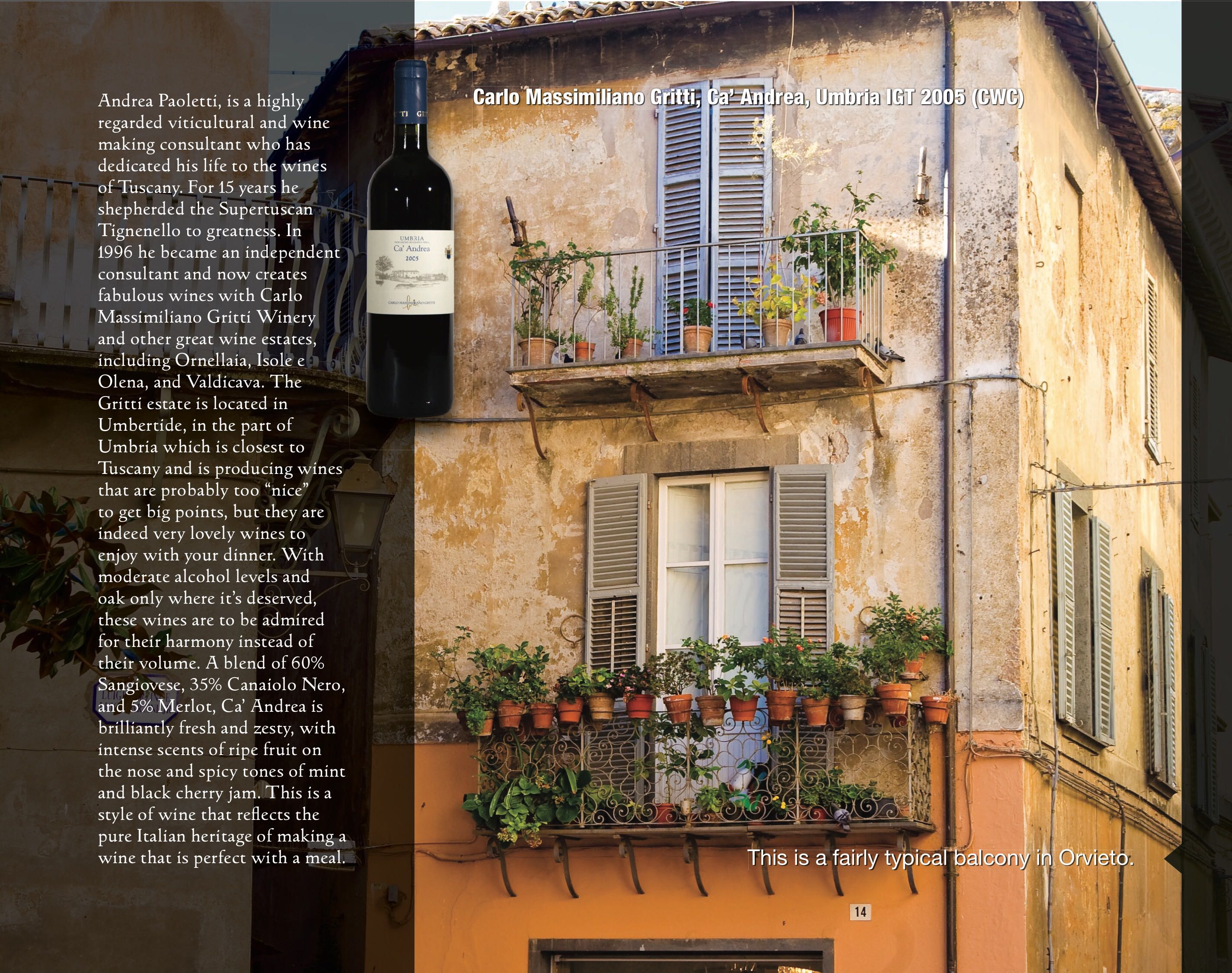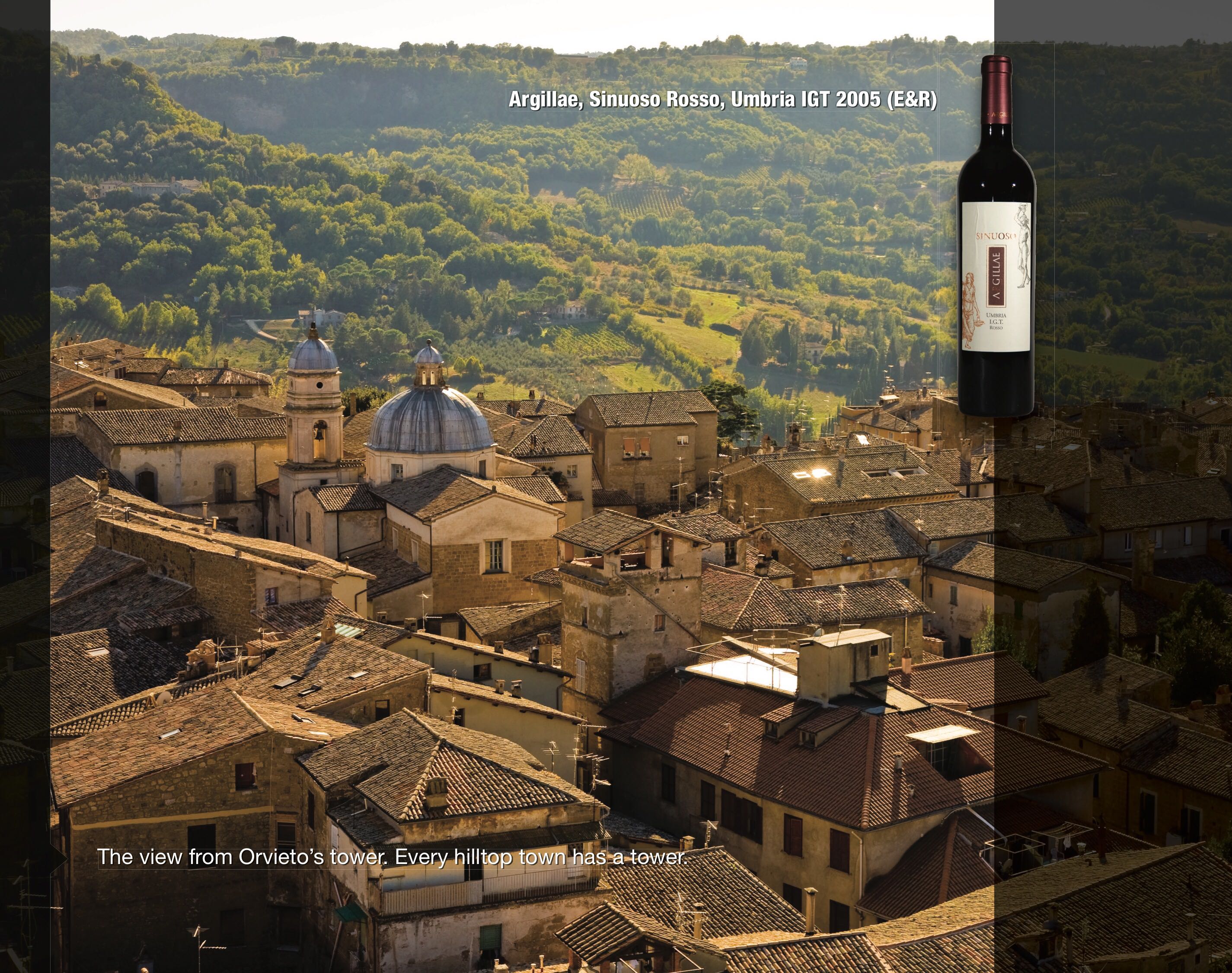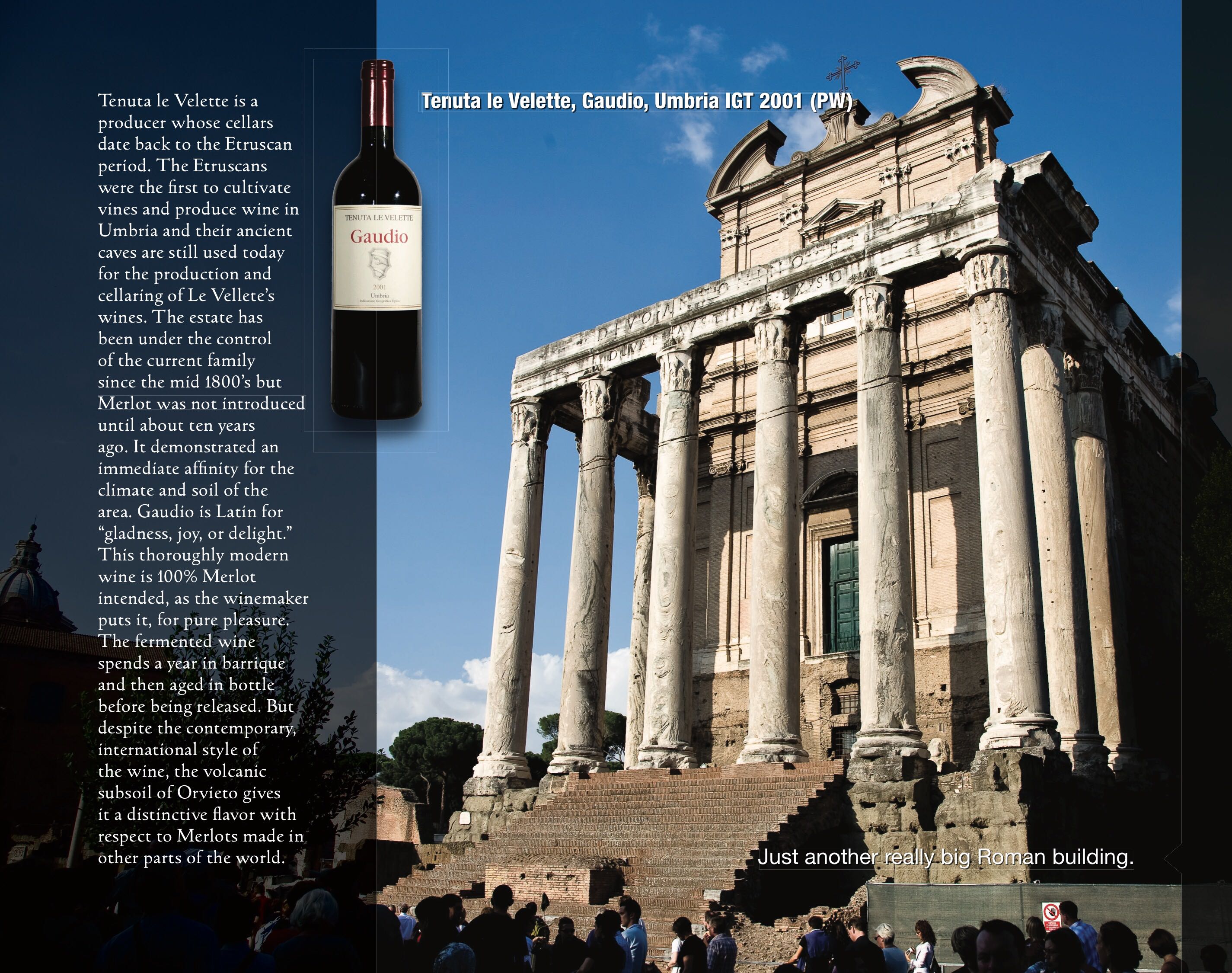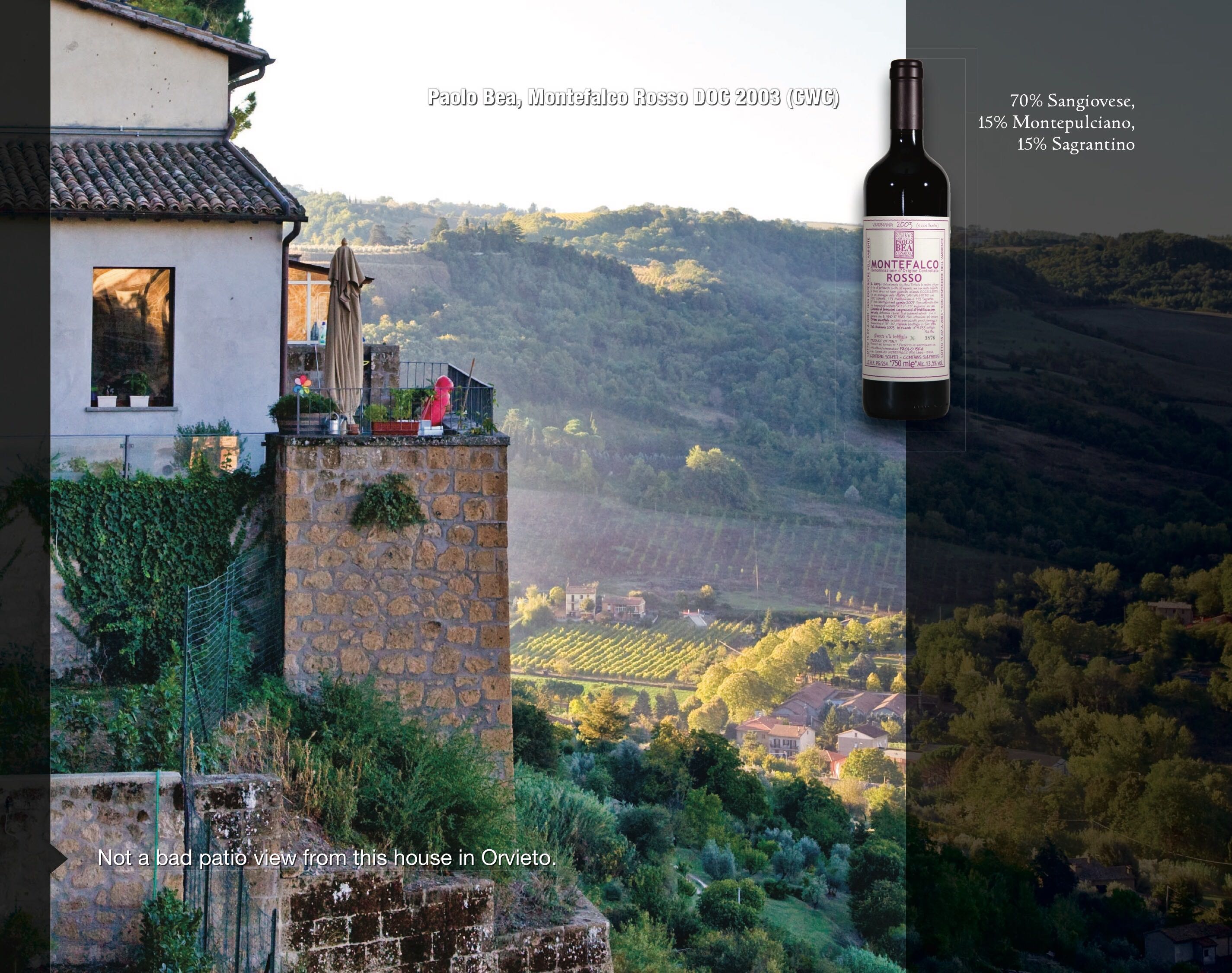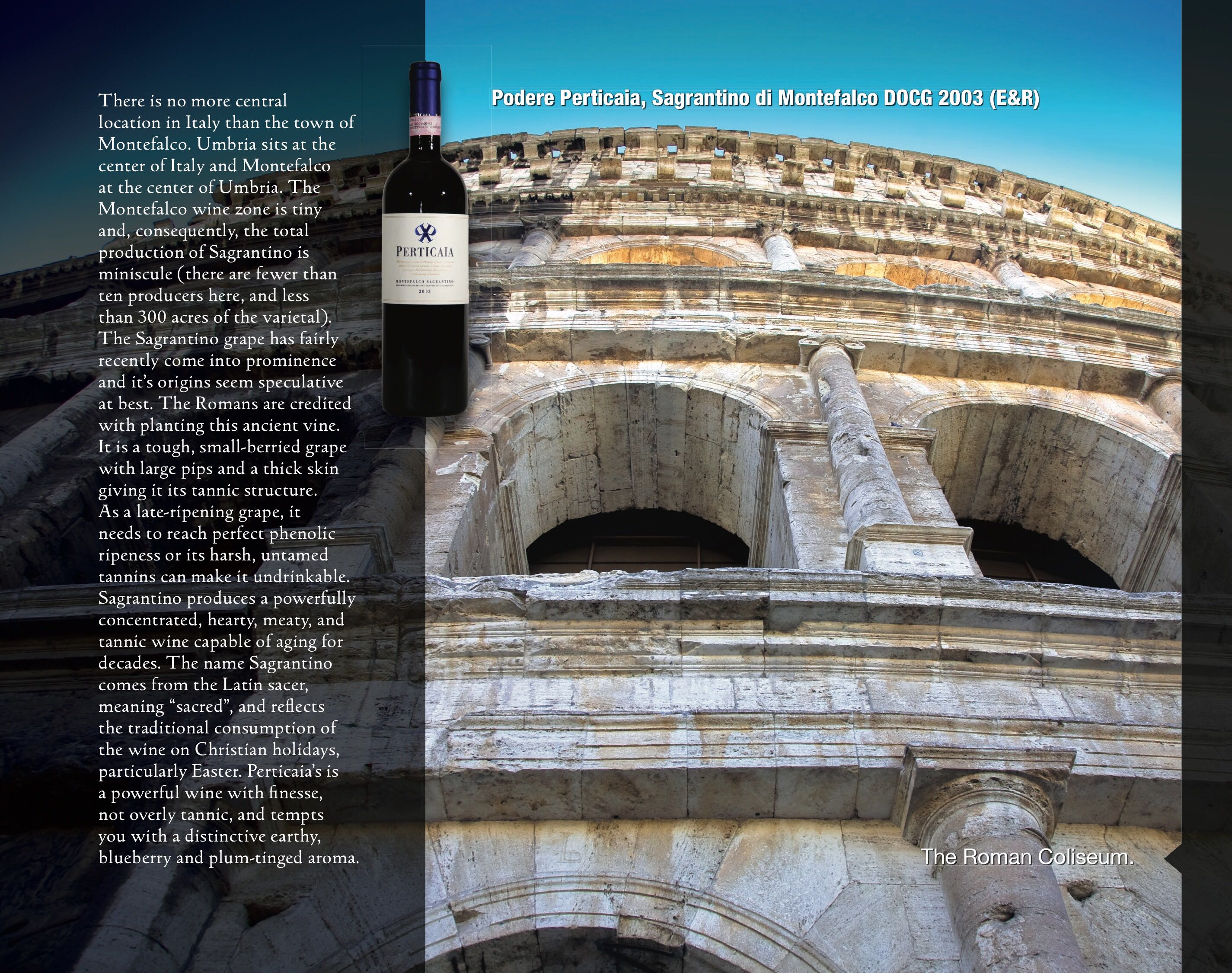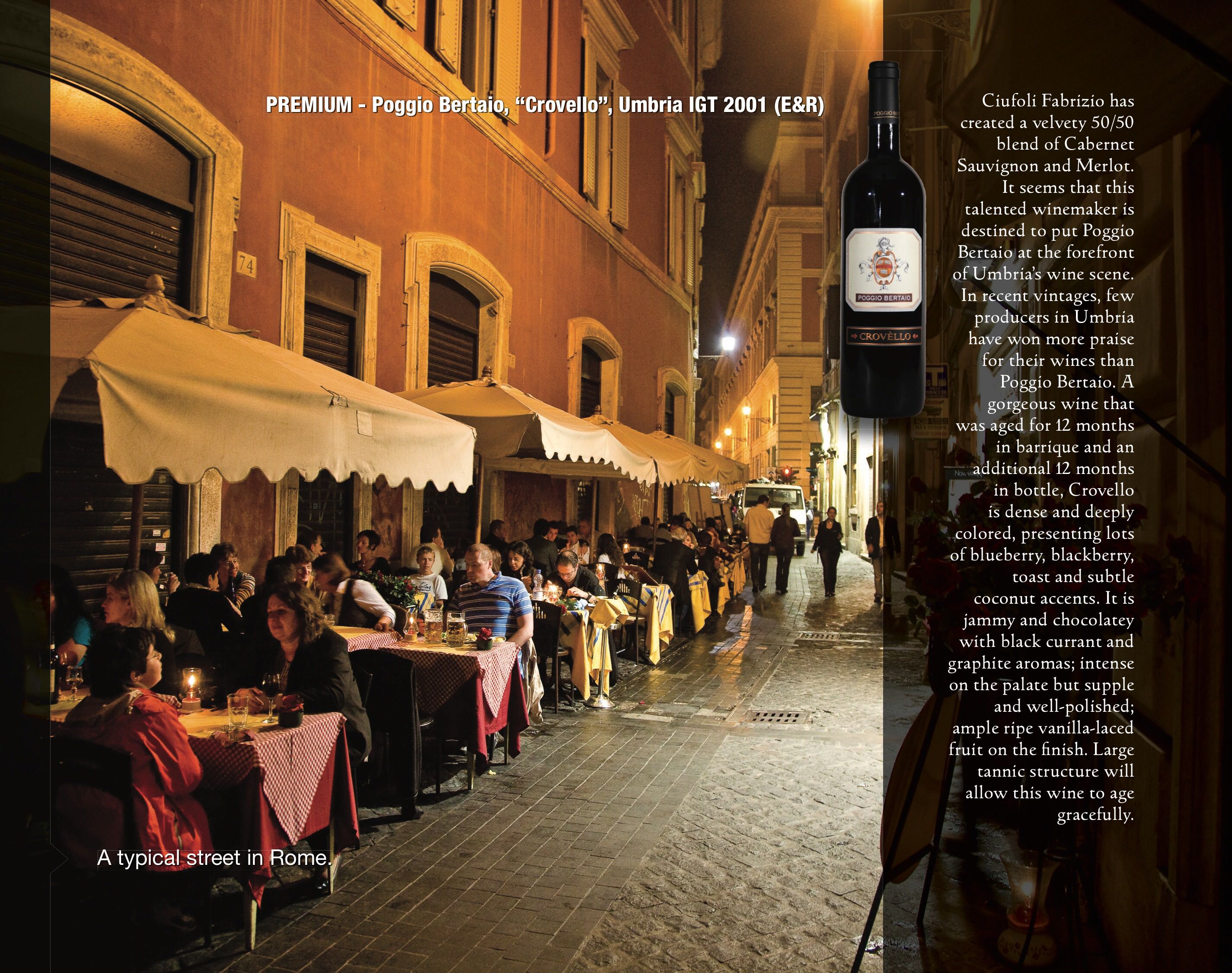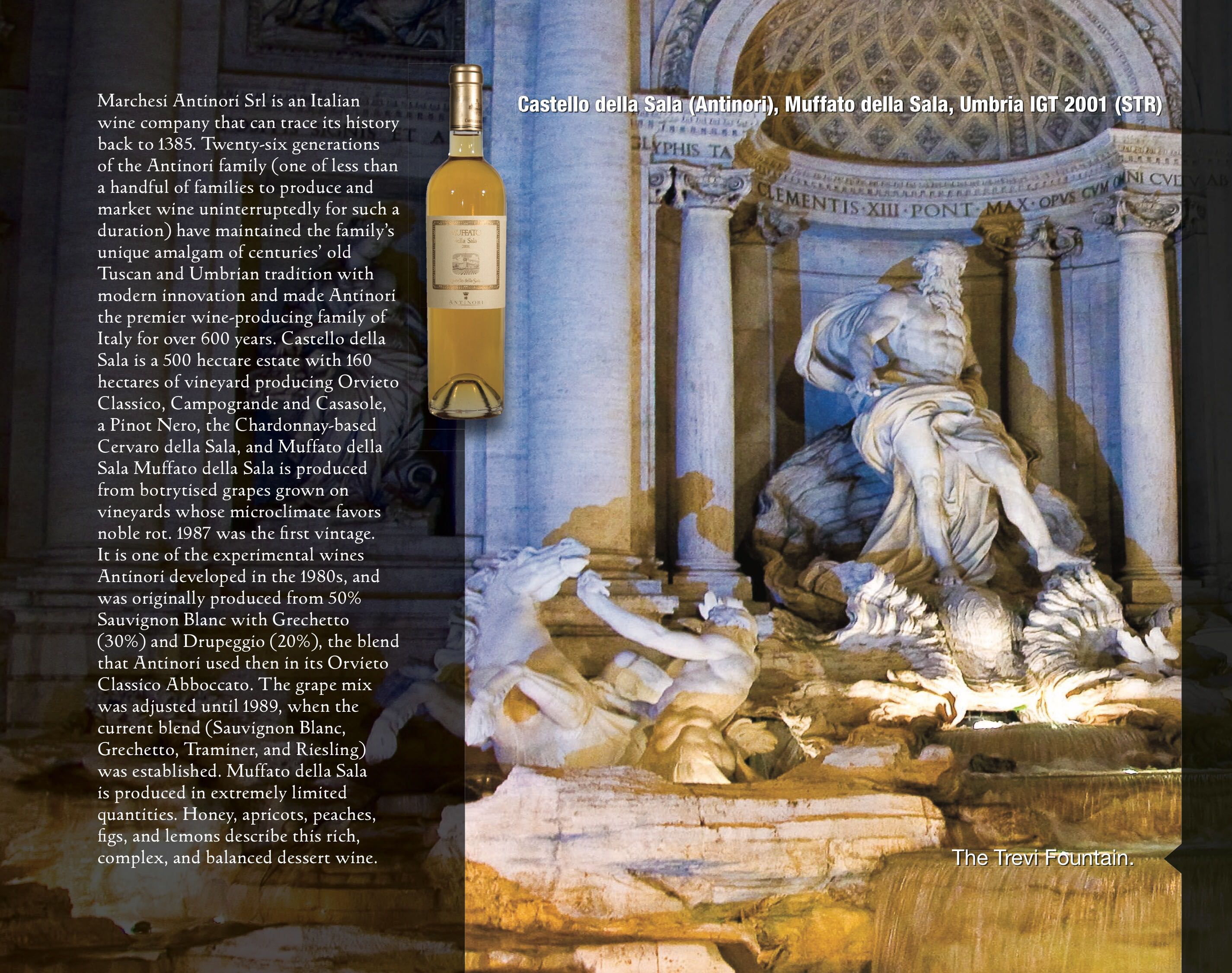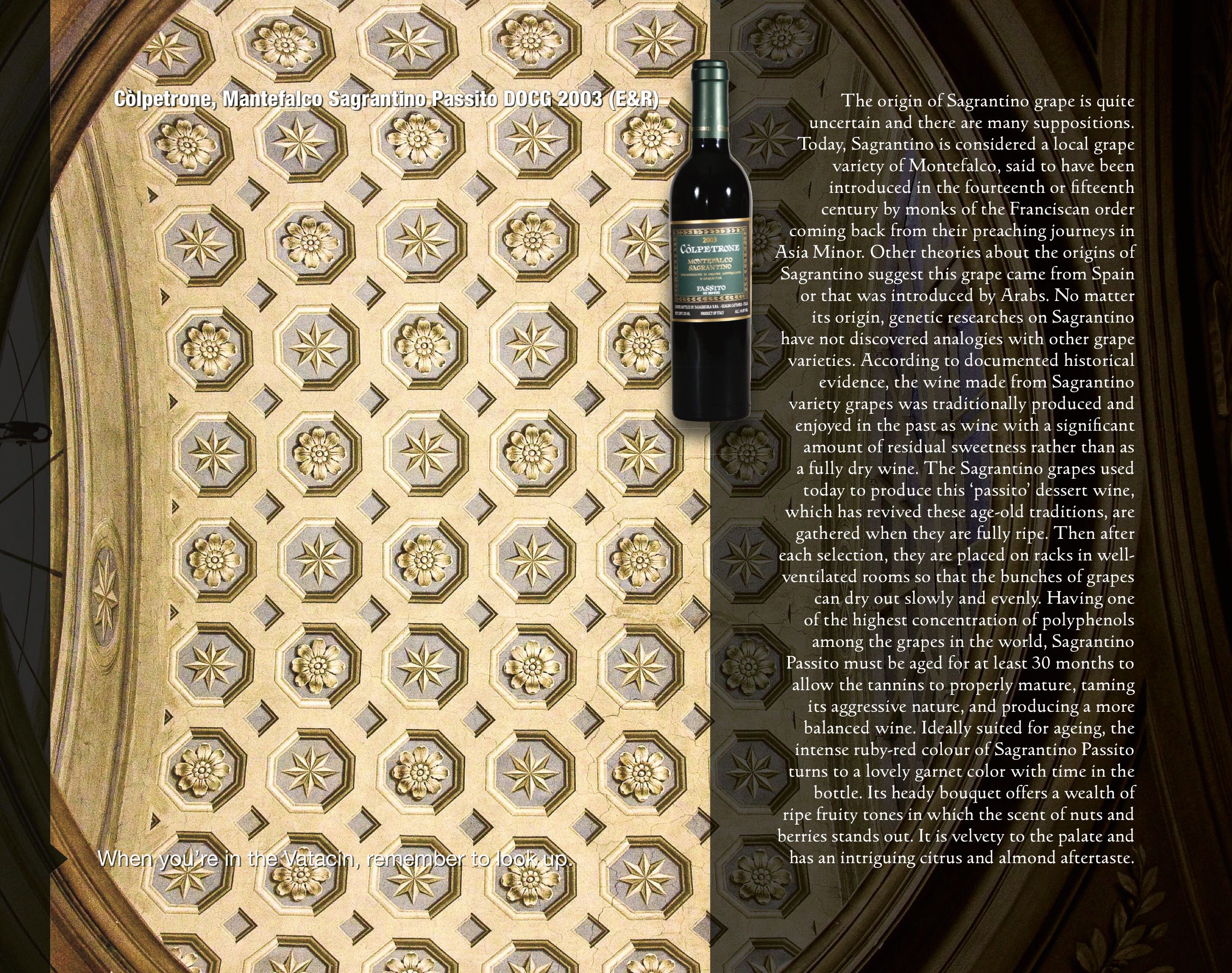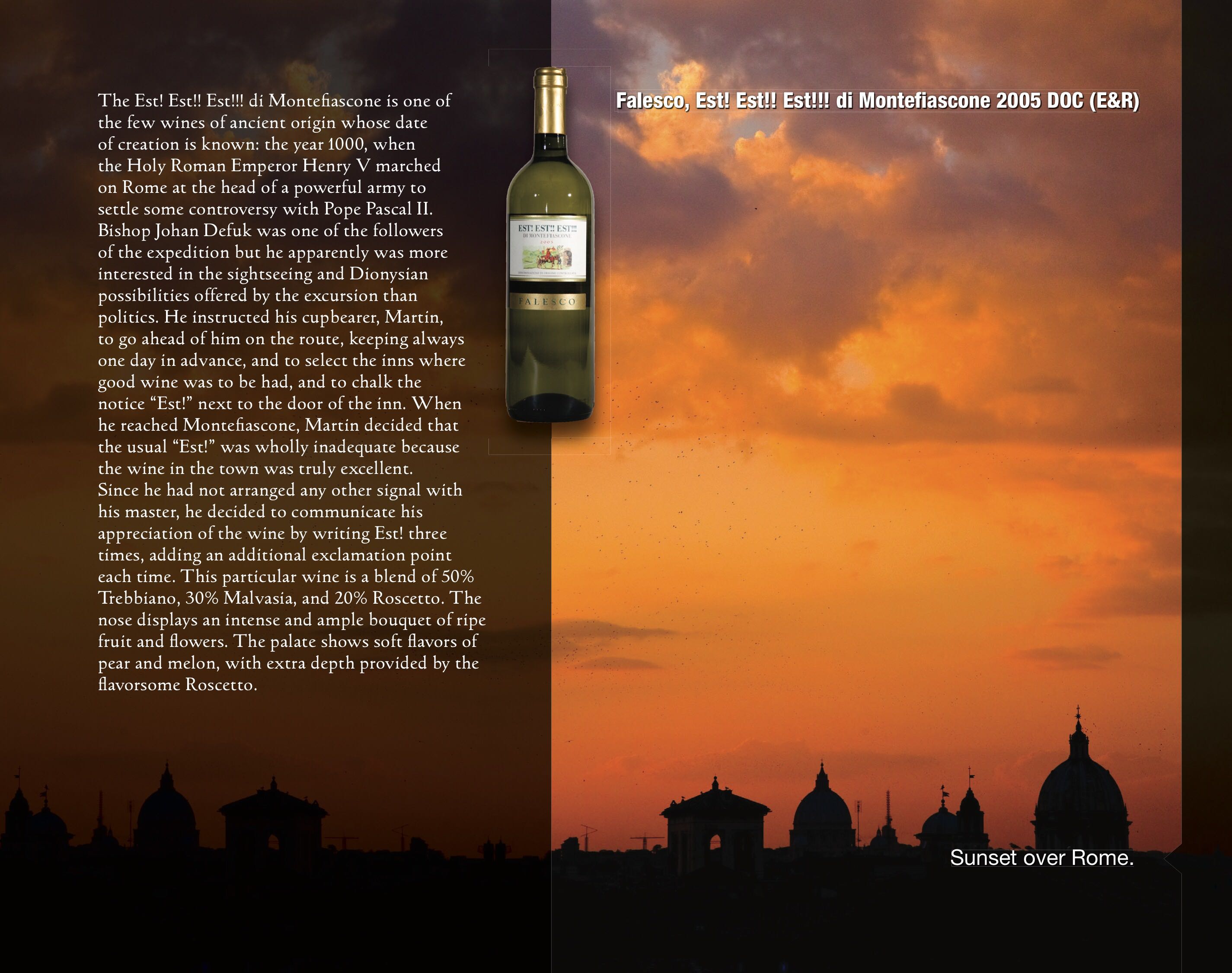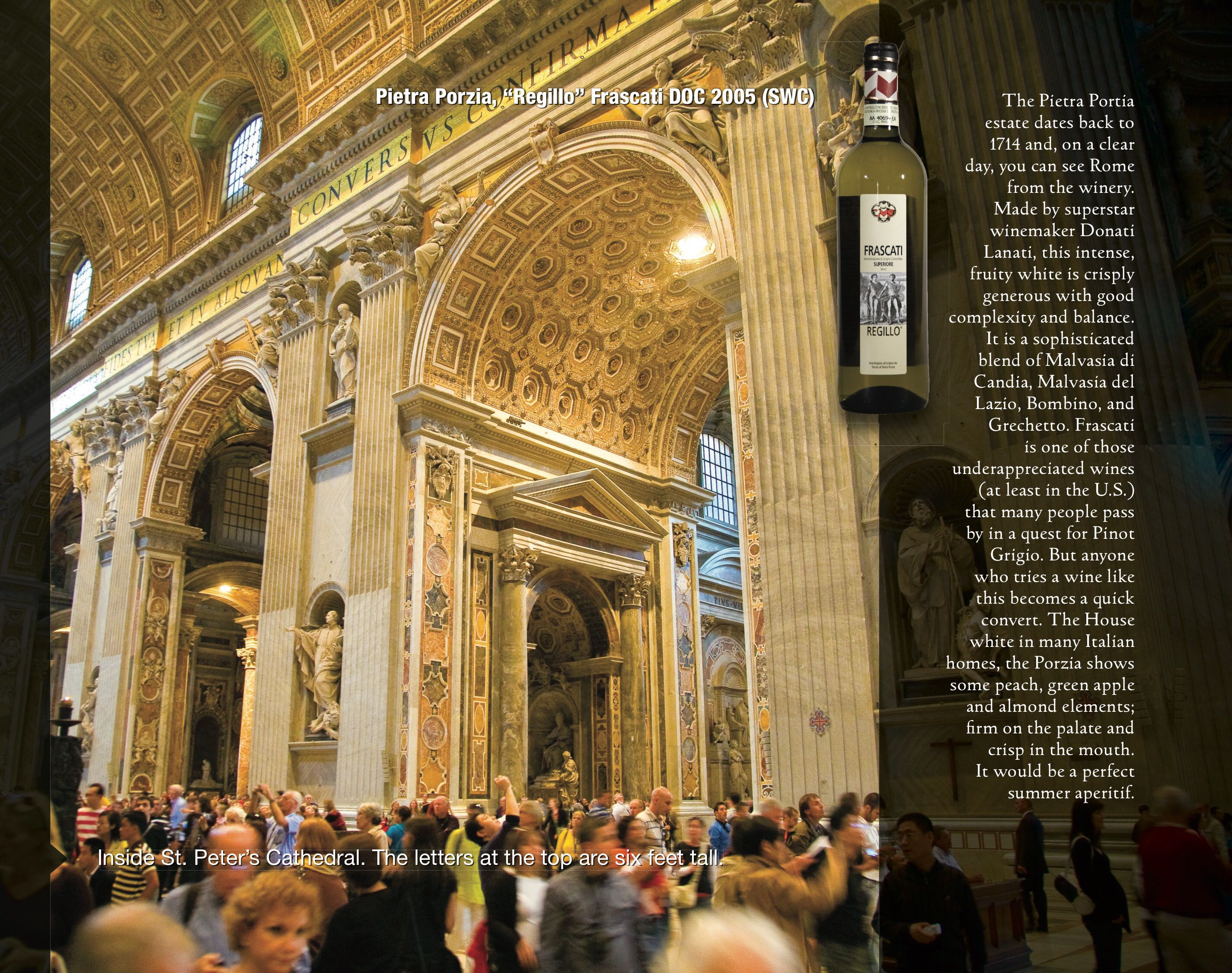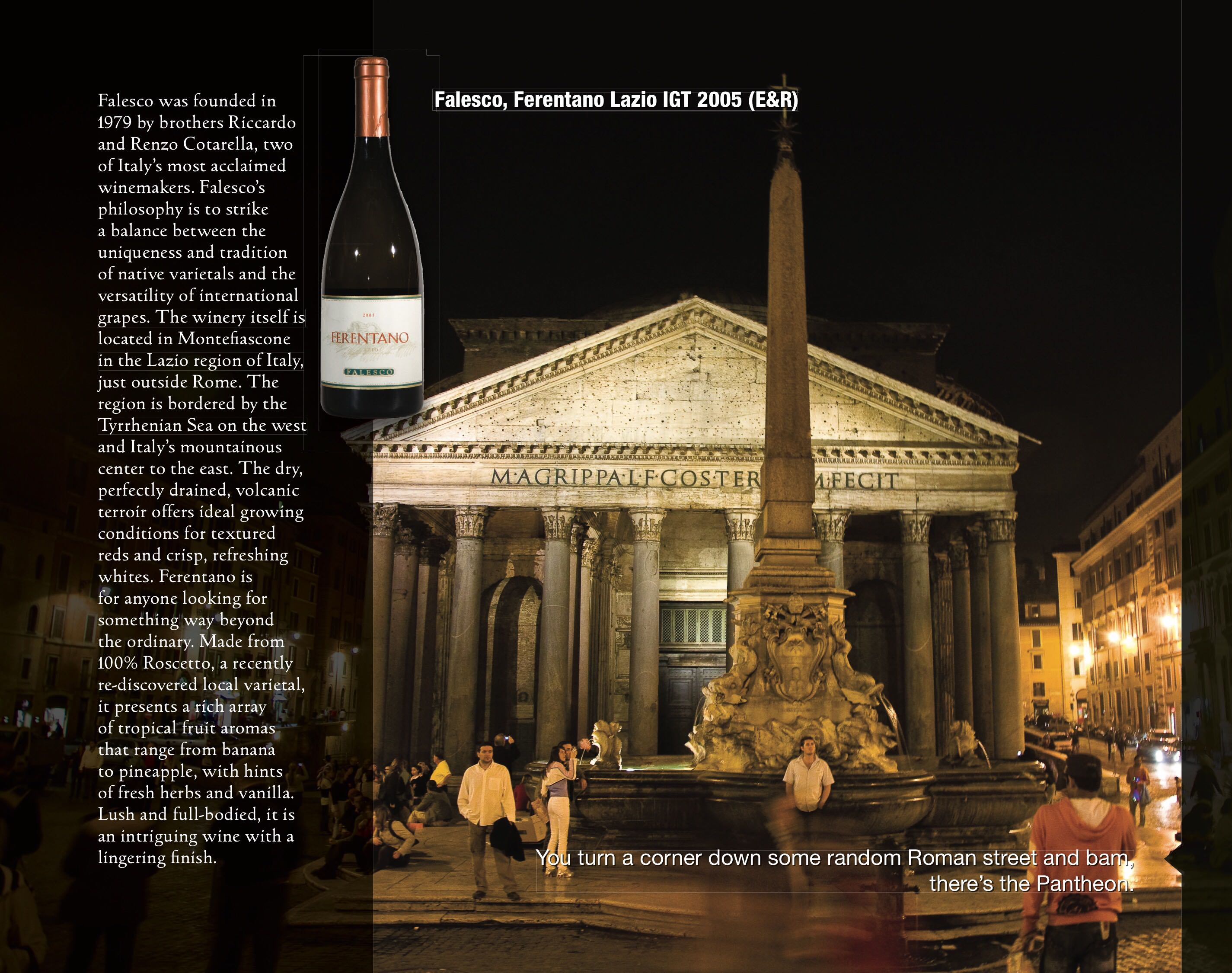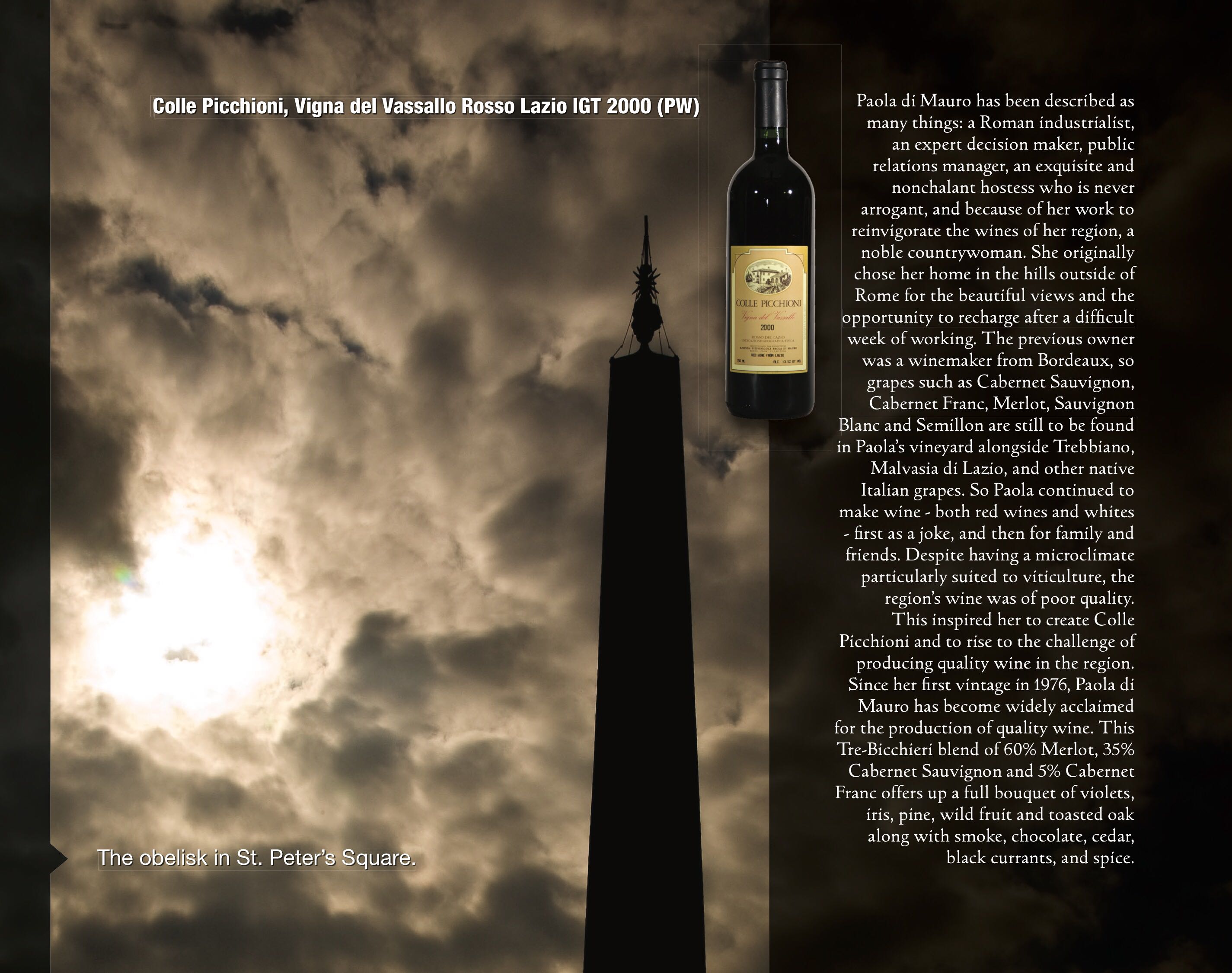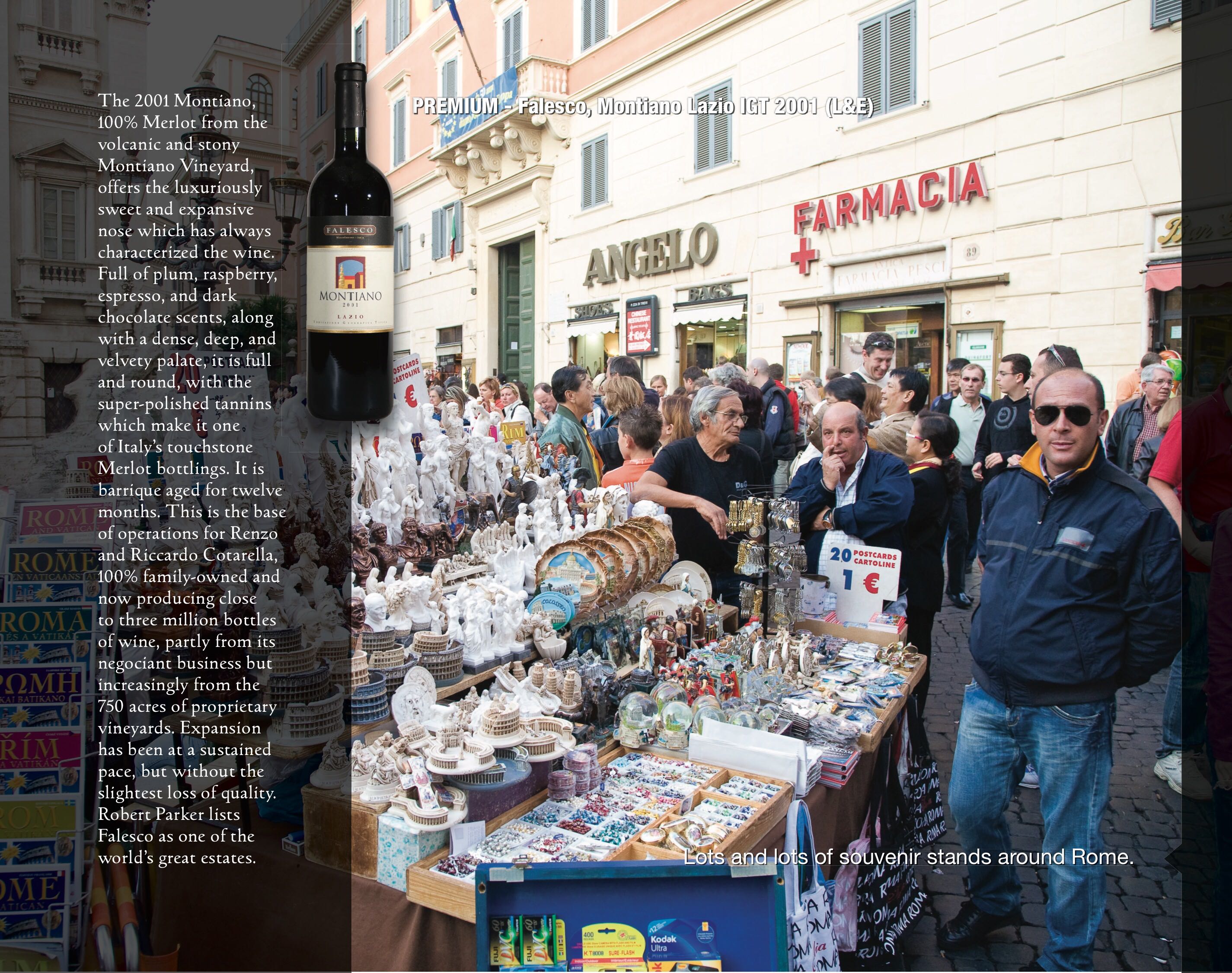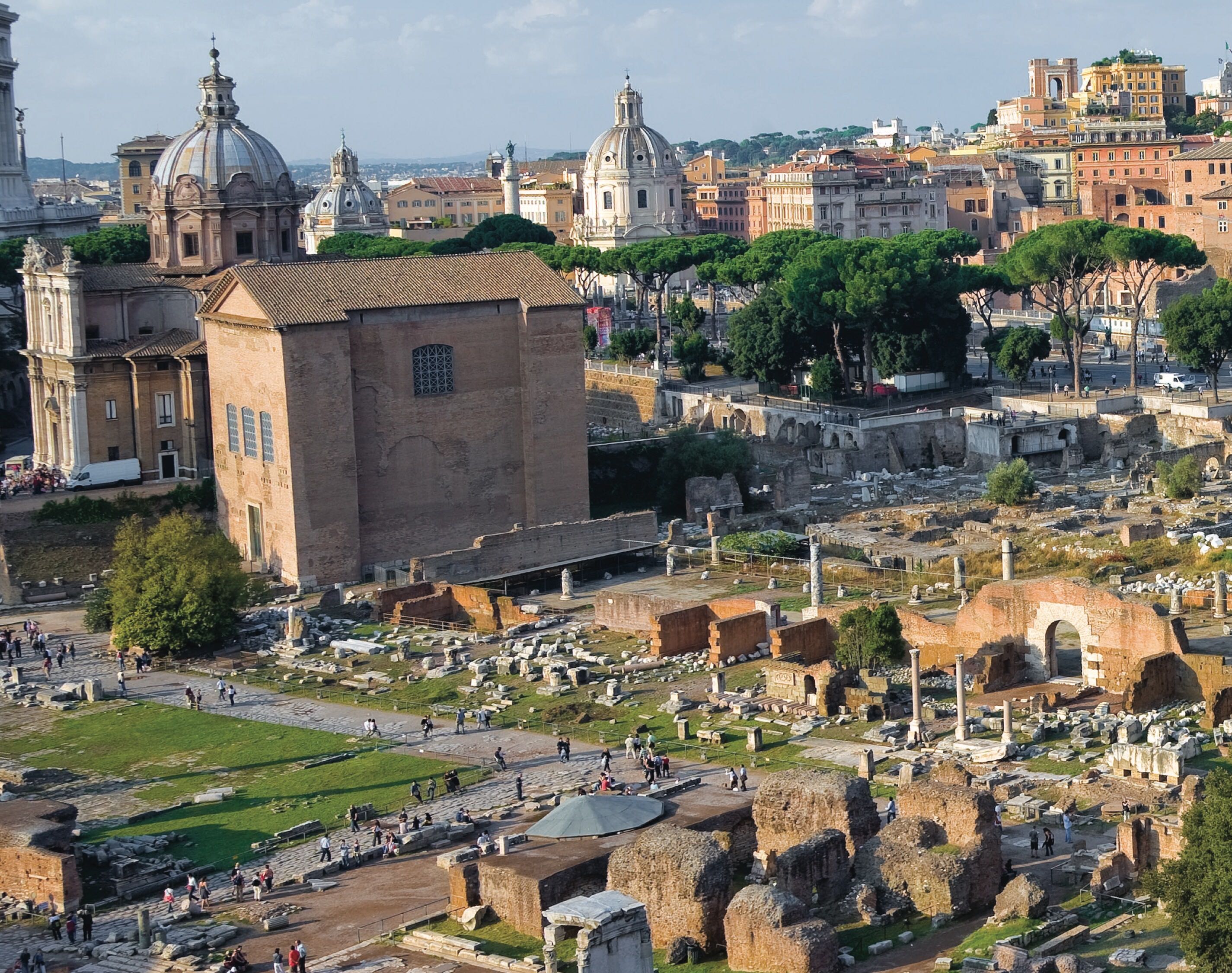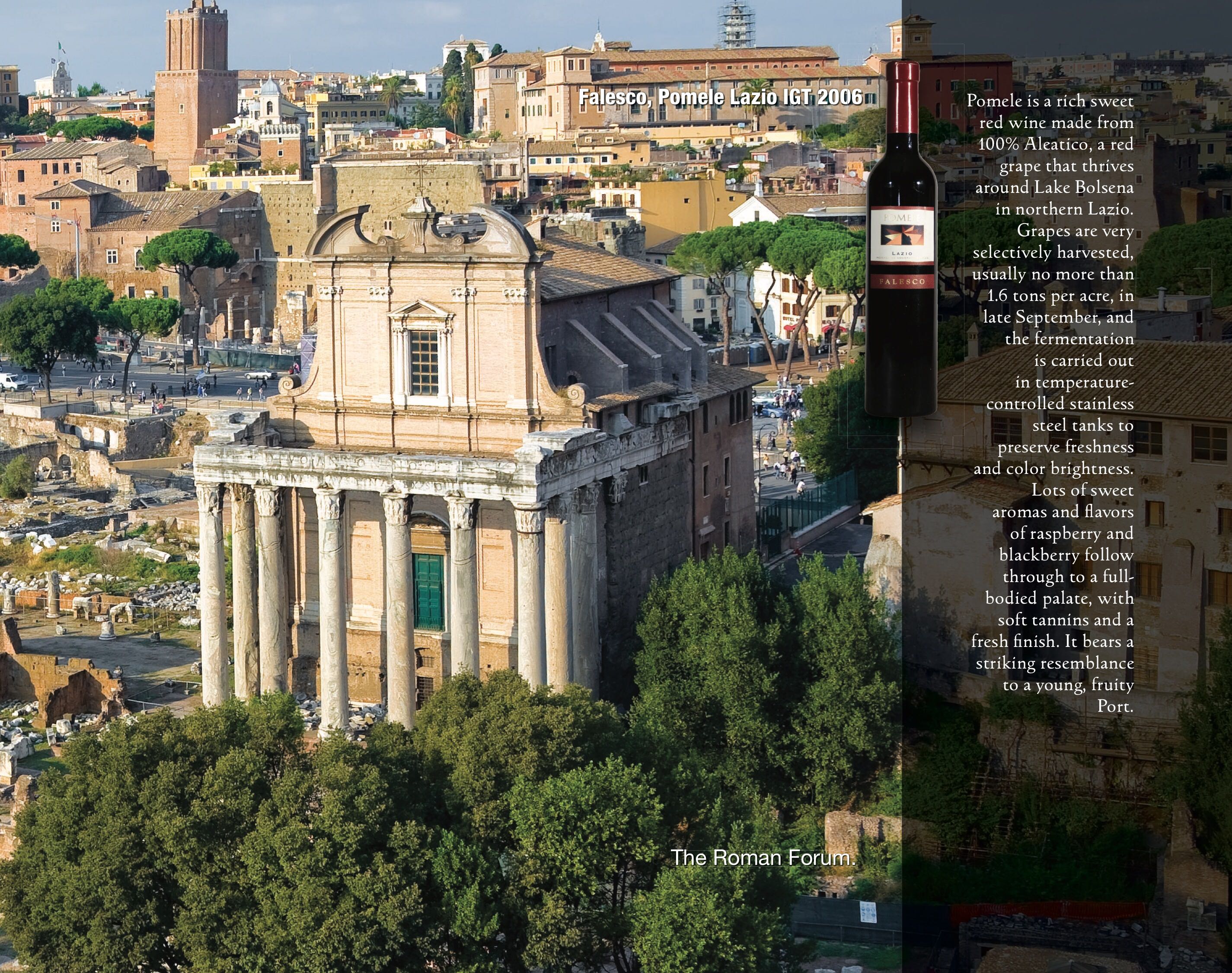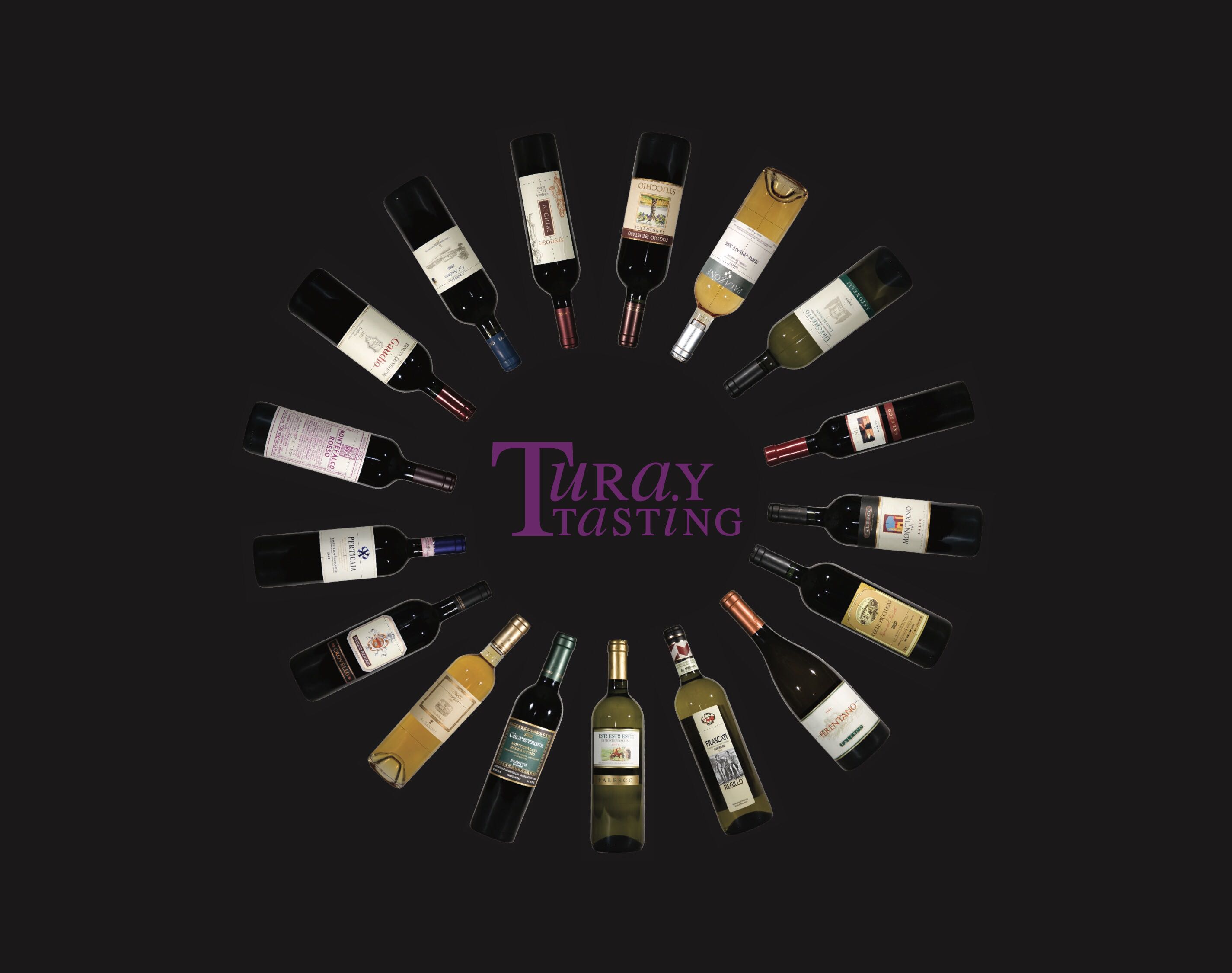 October 2010 - Matt's Picks
I picked this one because we had a really tight timeline, just a couple days. To make our schedule I did a very simple, repeatable layout to keep myself from needing to find visuals for each page. This also illustrates one of the areas where designers sometimes trip themselves up. The colors on each page represent the country of origin for each wine. I'm sure I thought that was very clever, but I'm not sure anyone actually got it without having me explain it.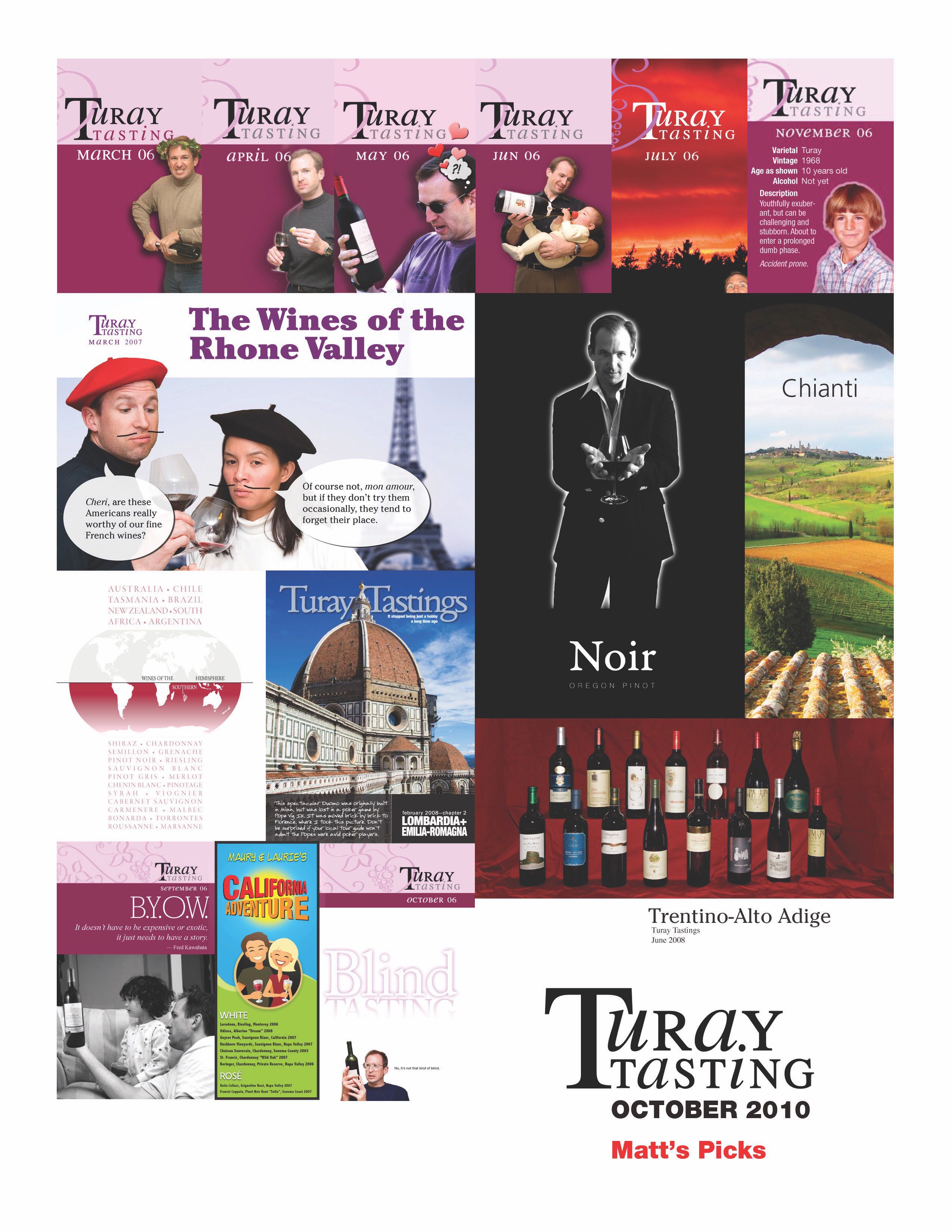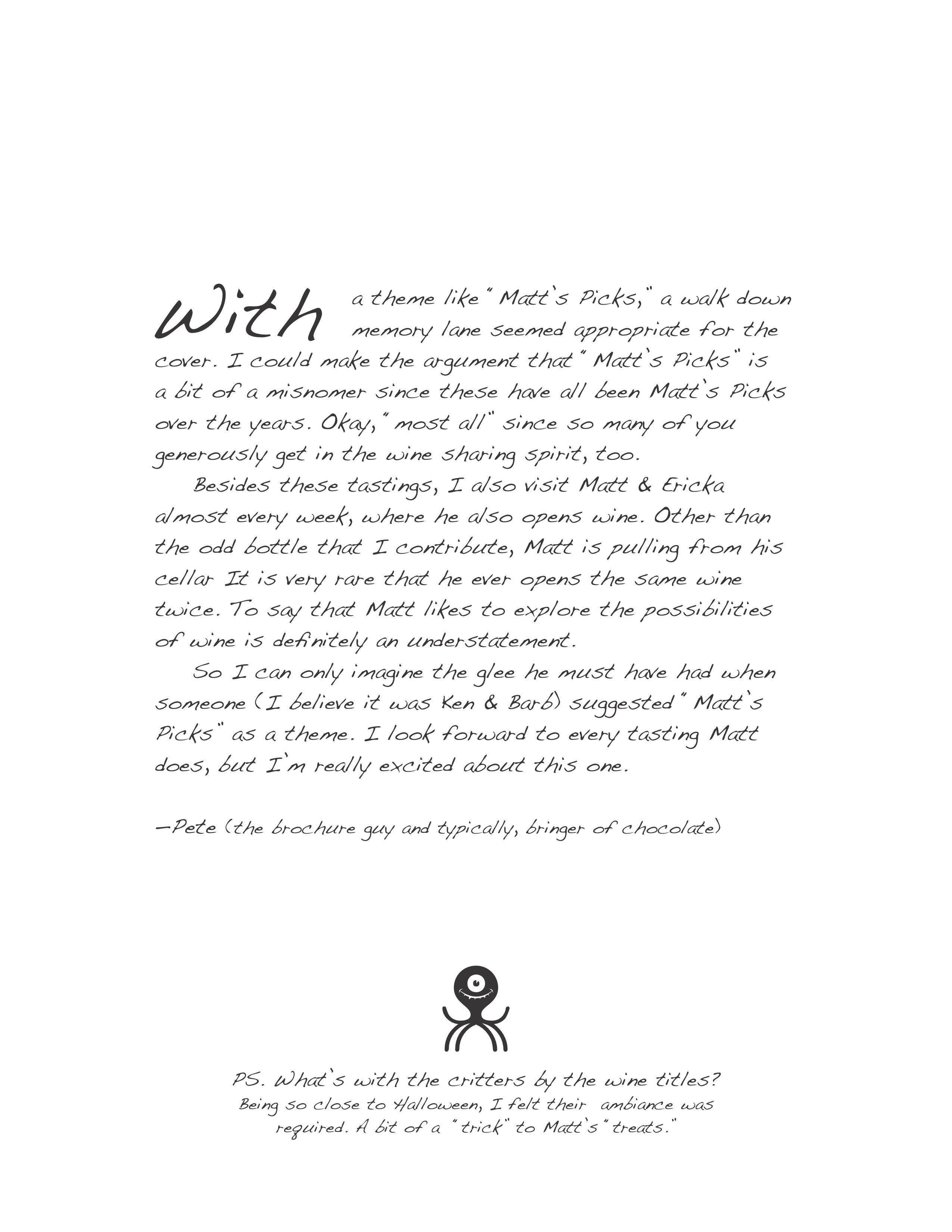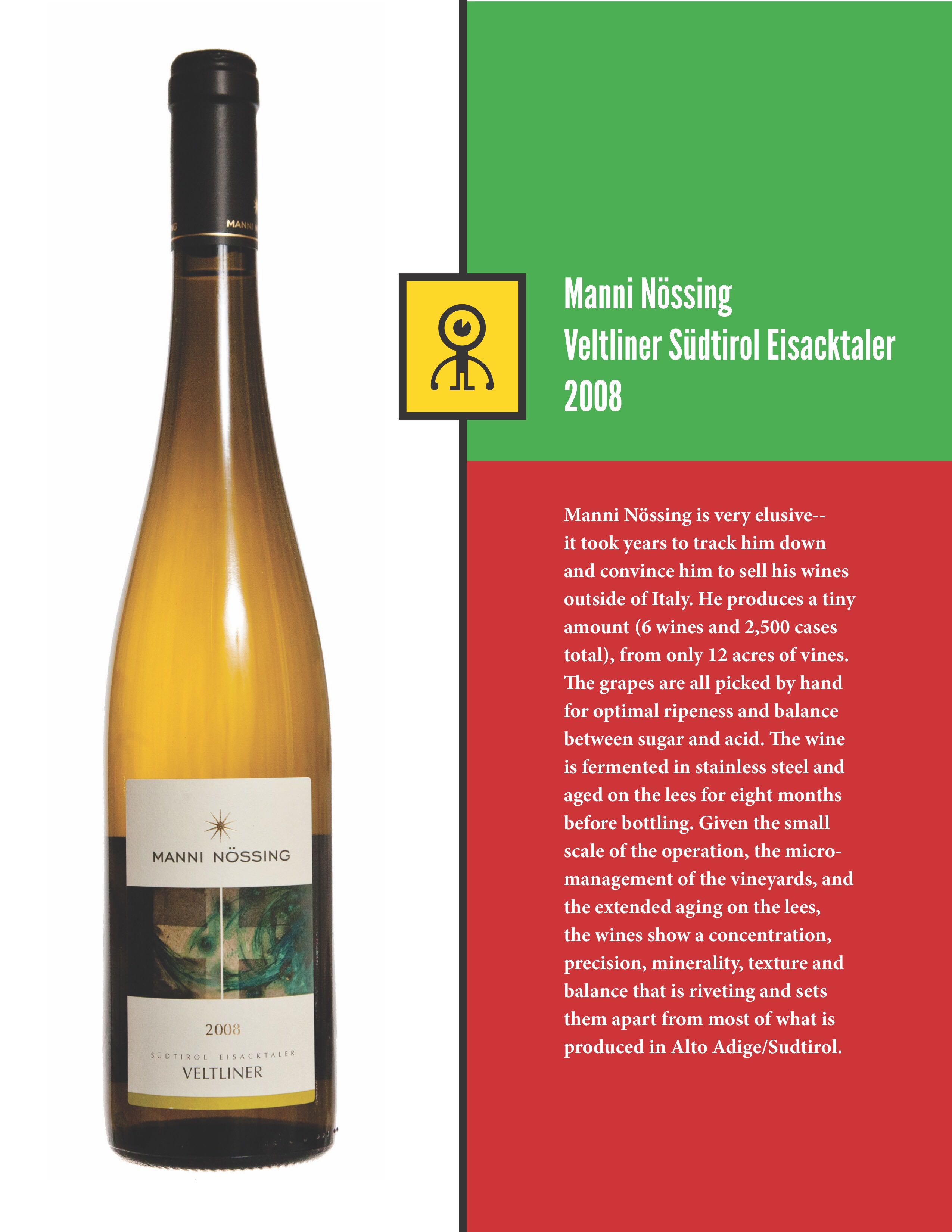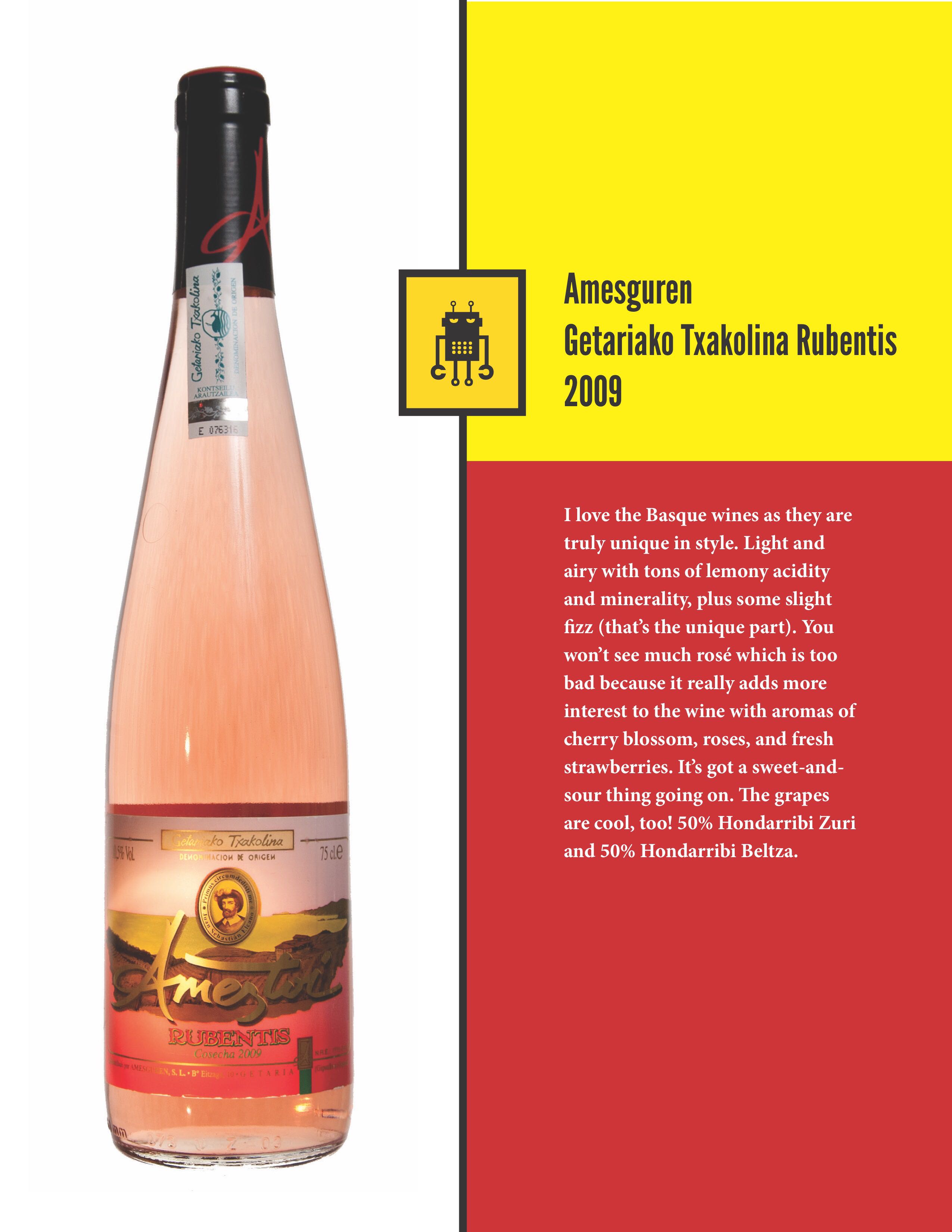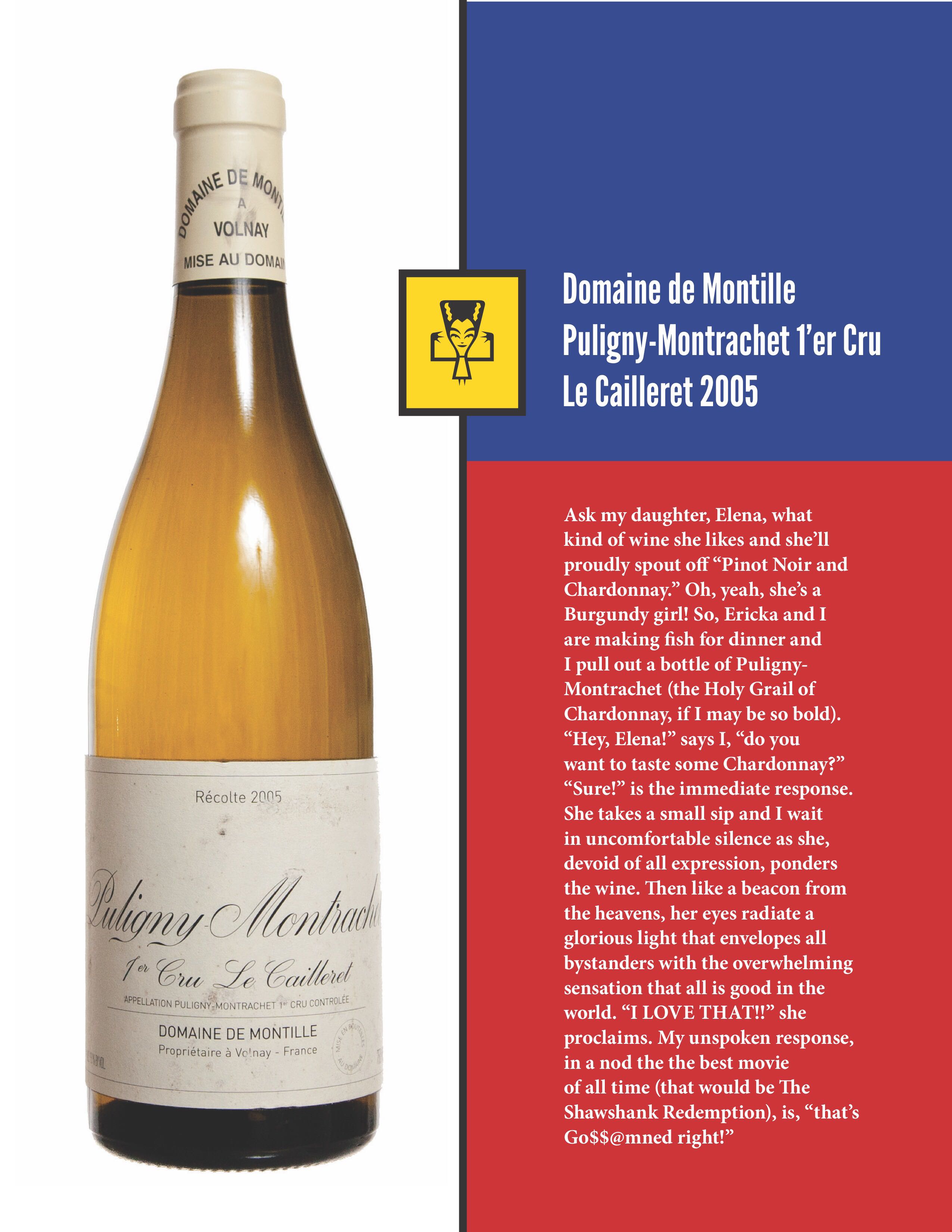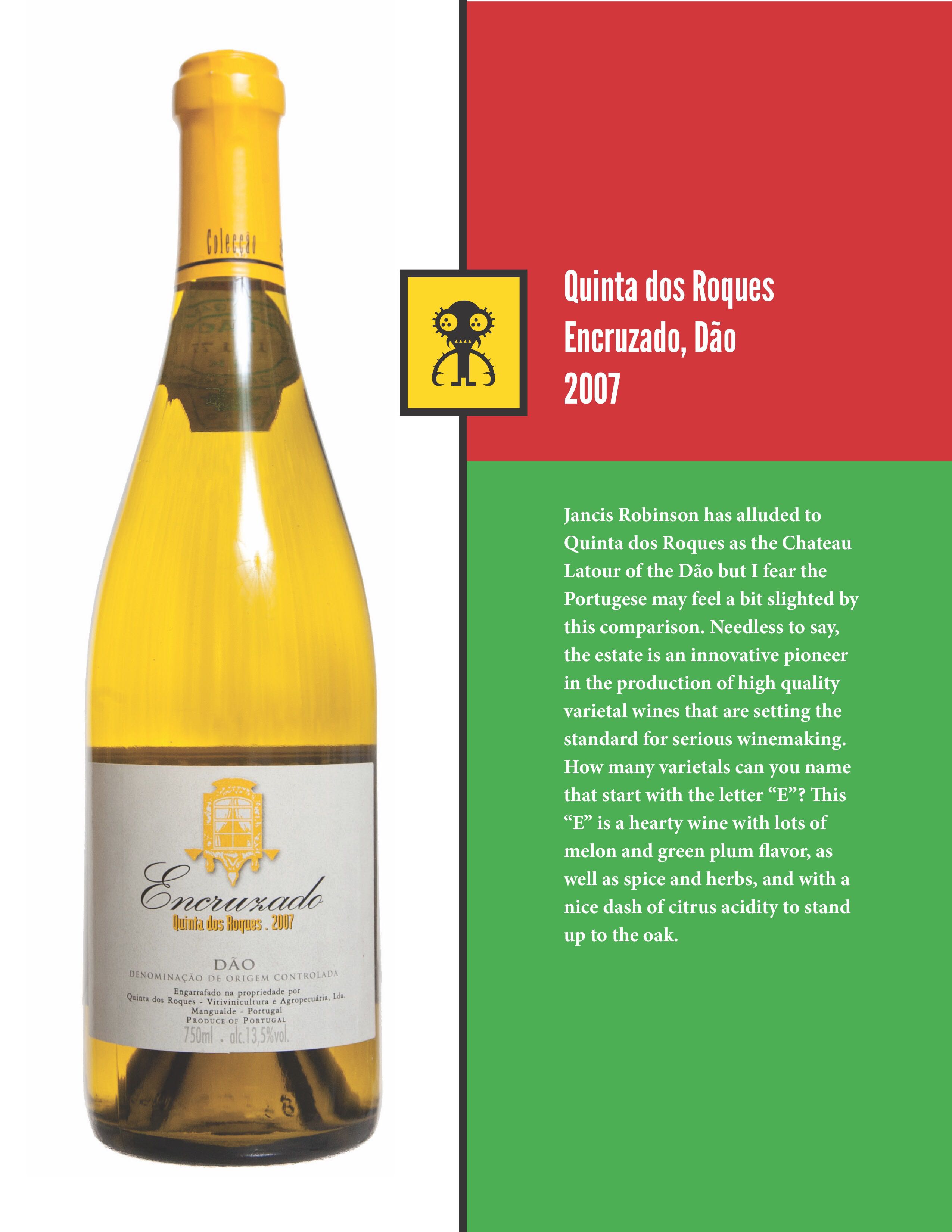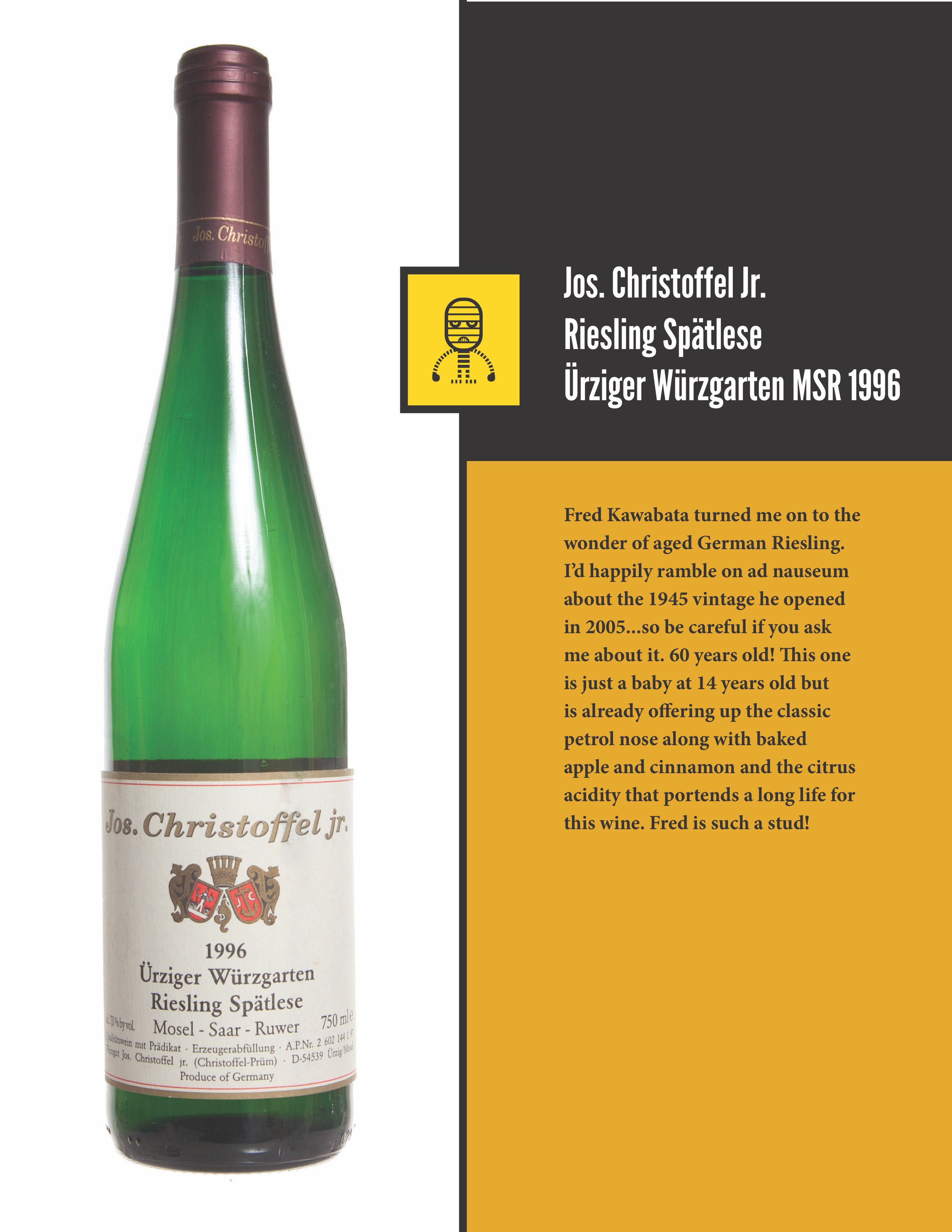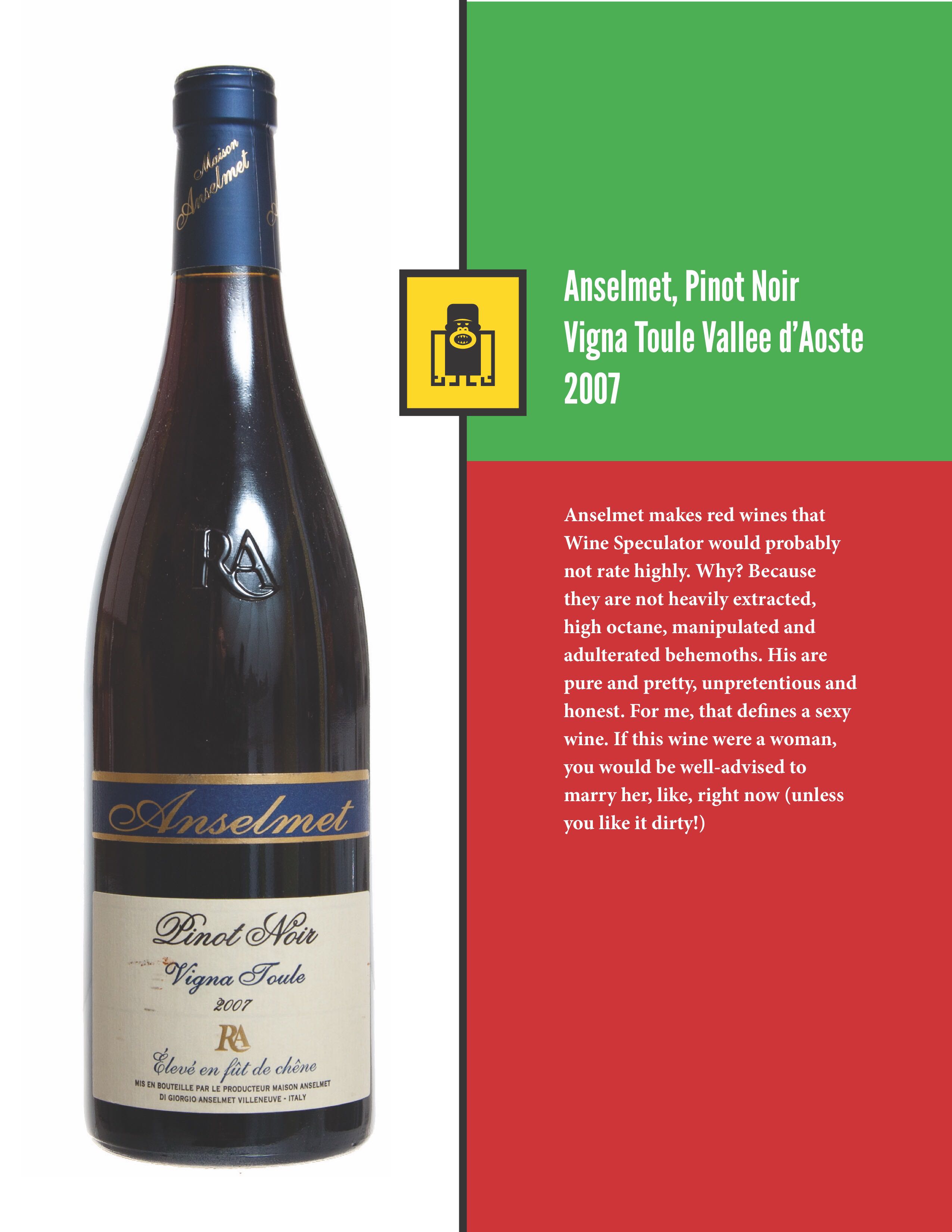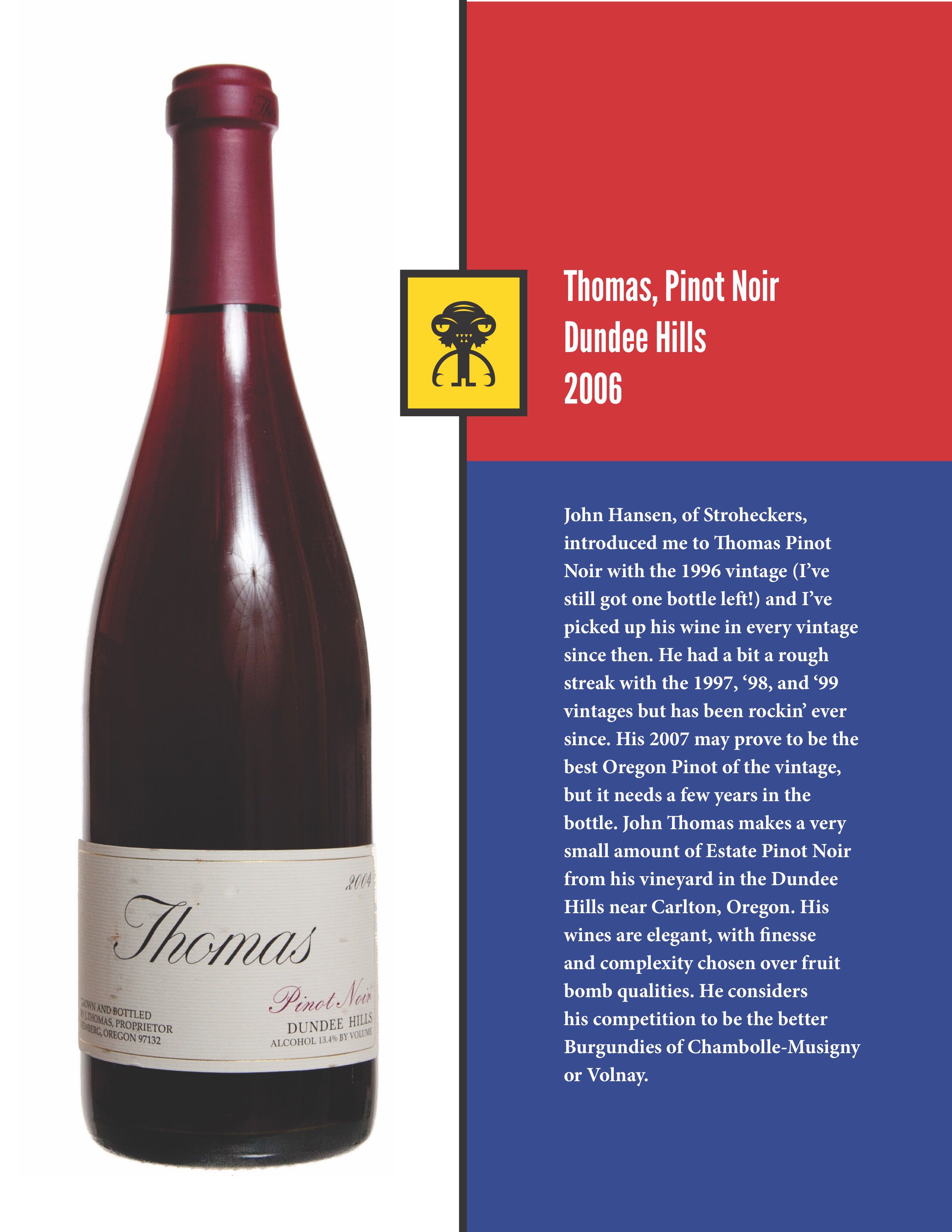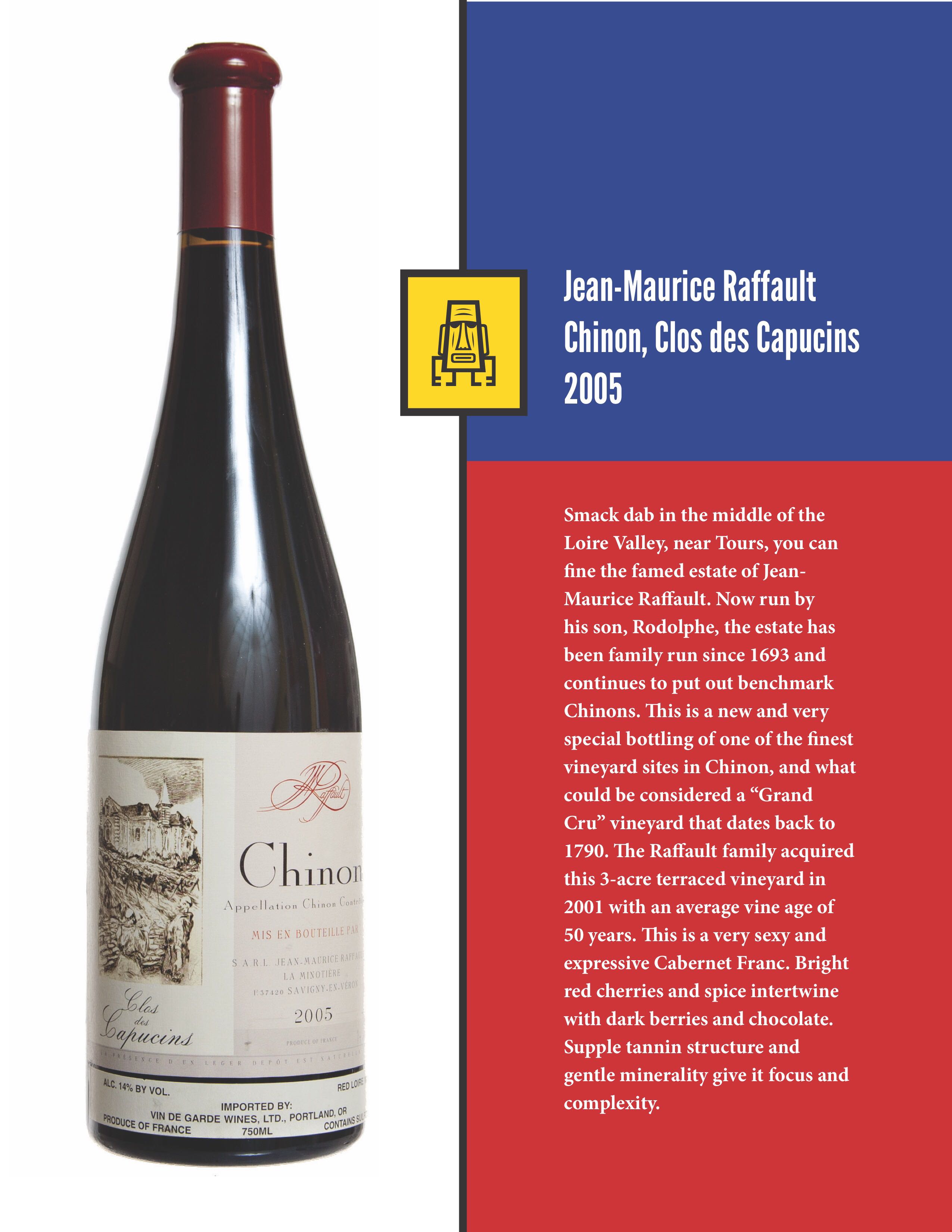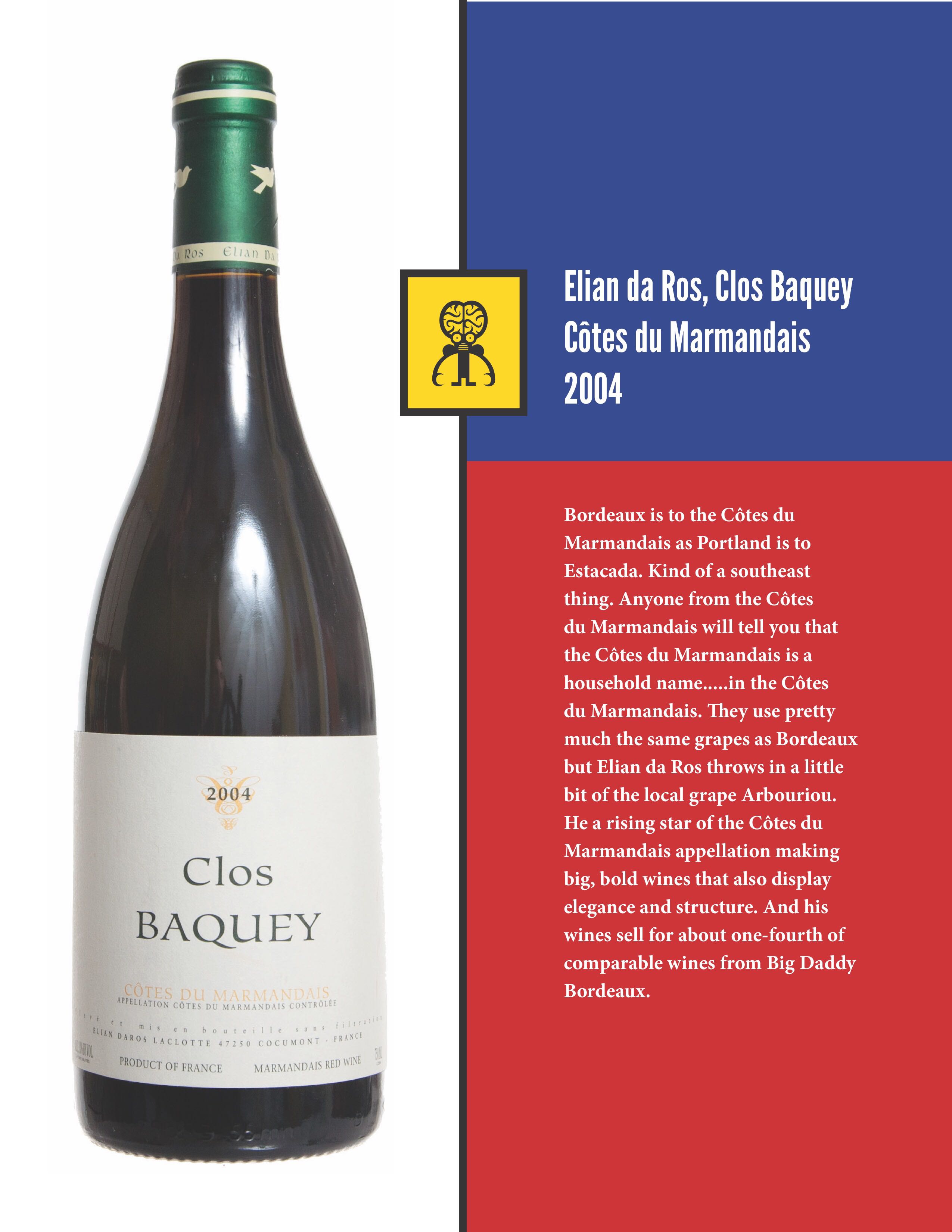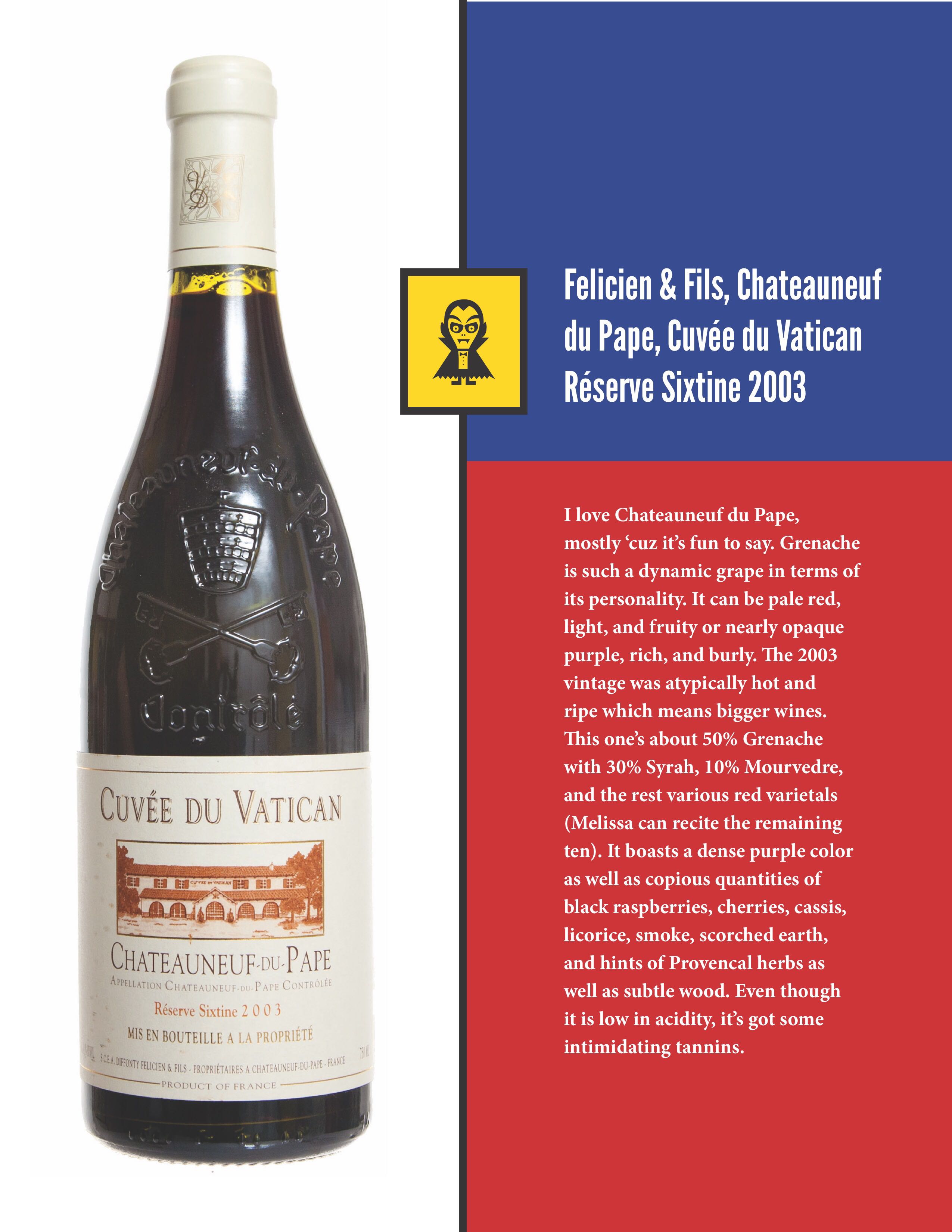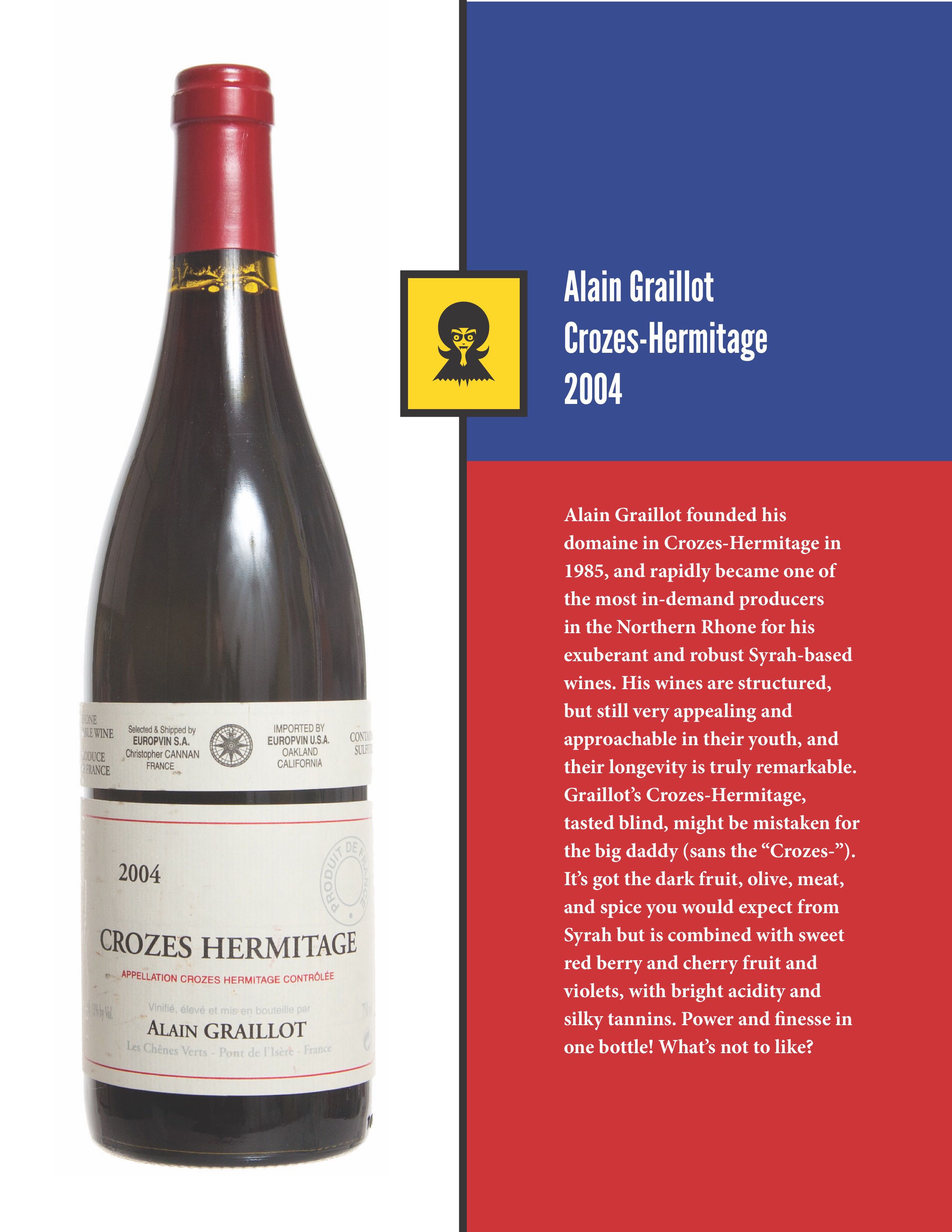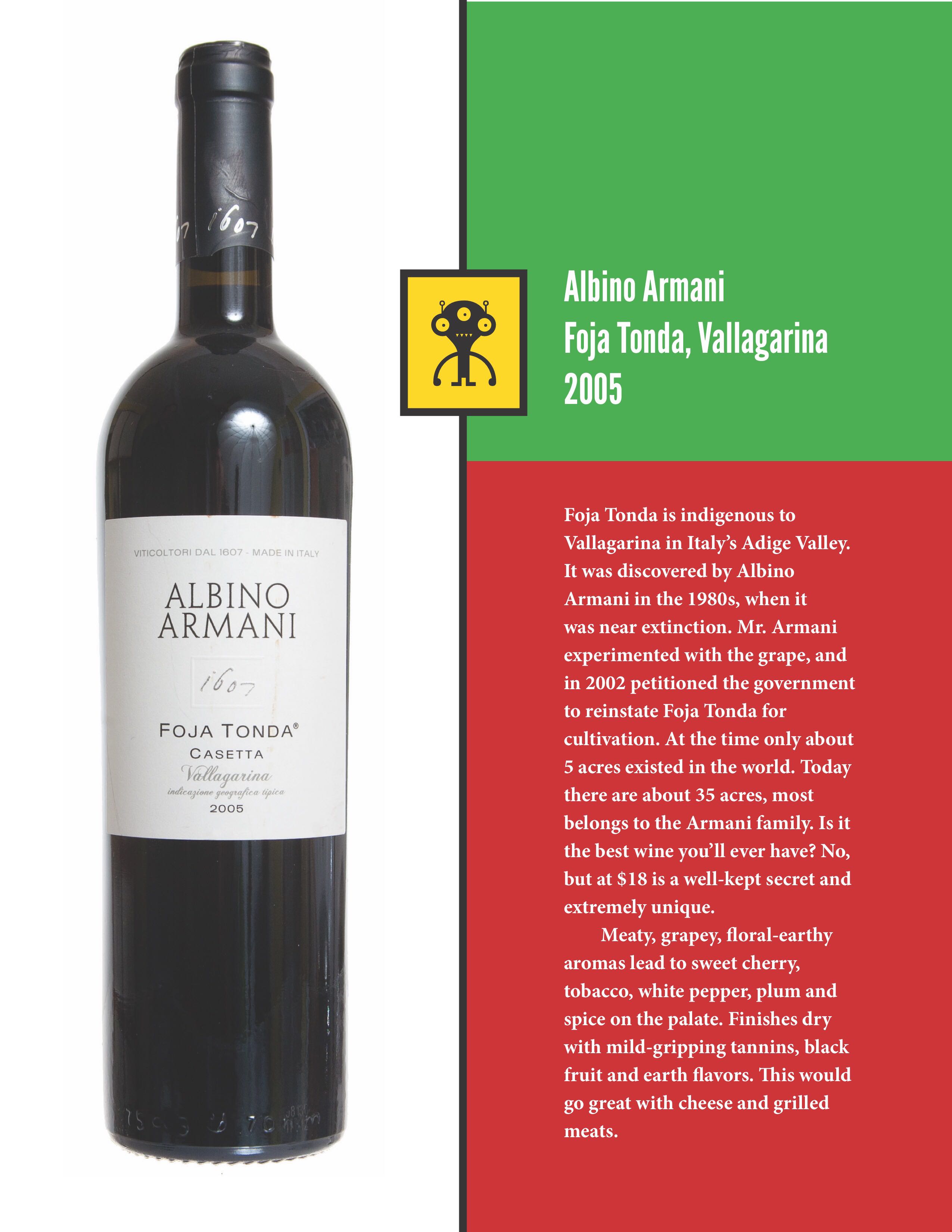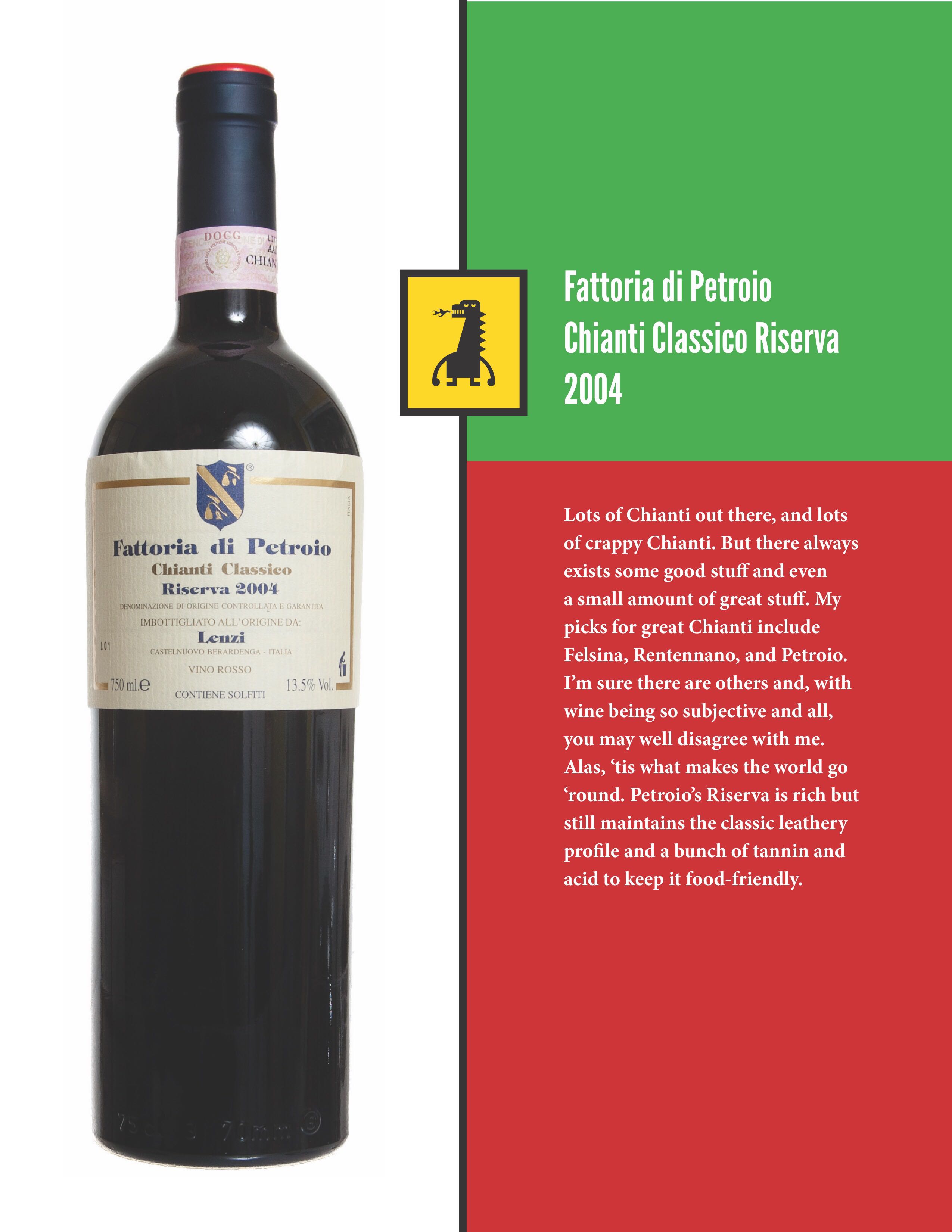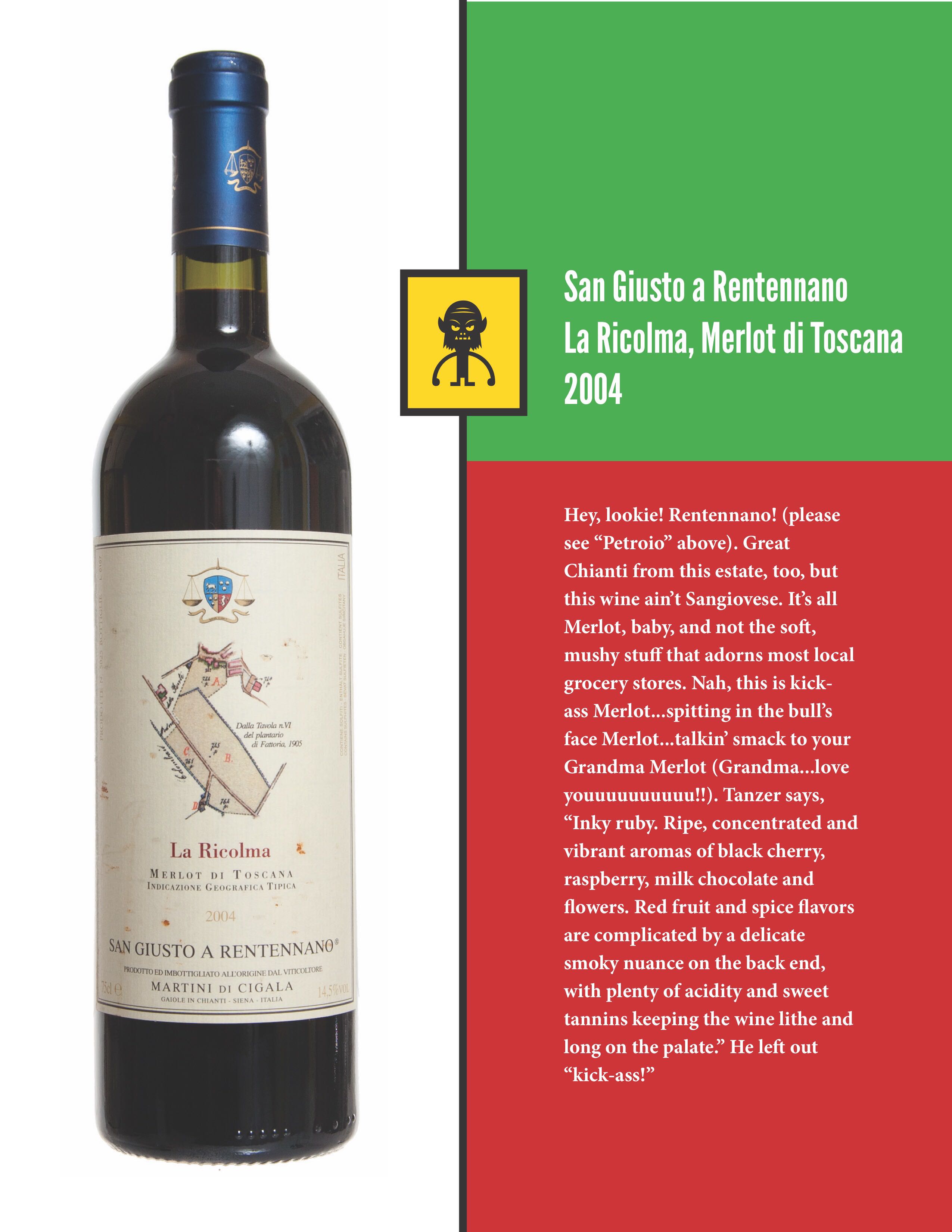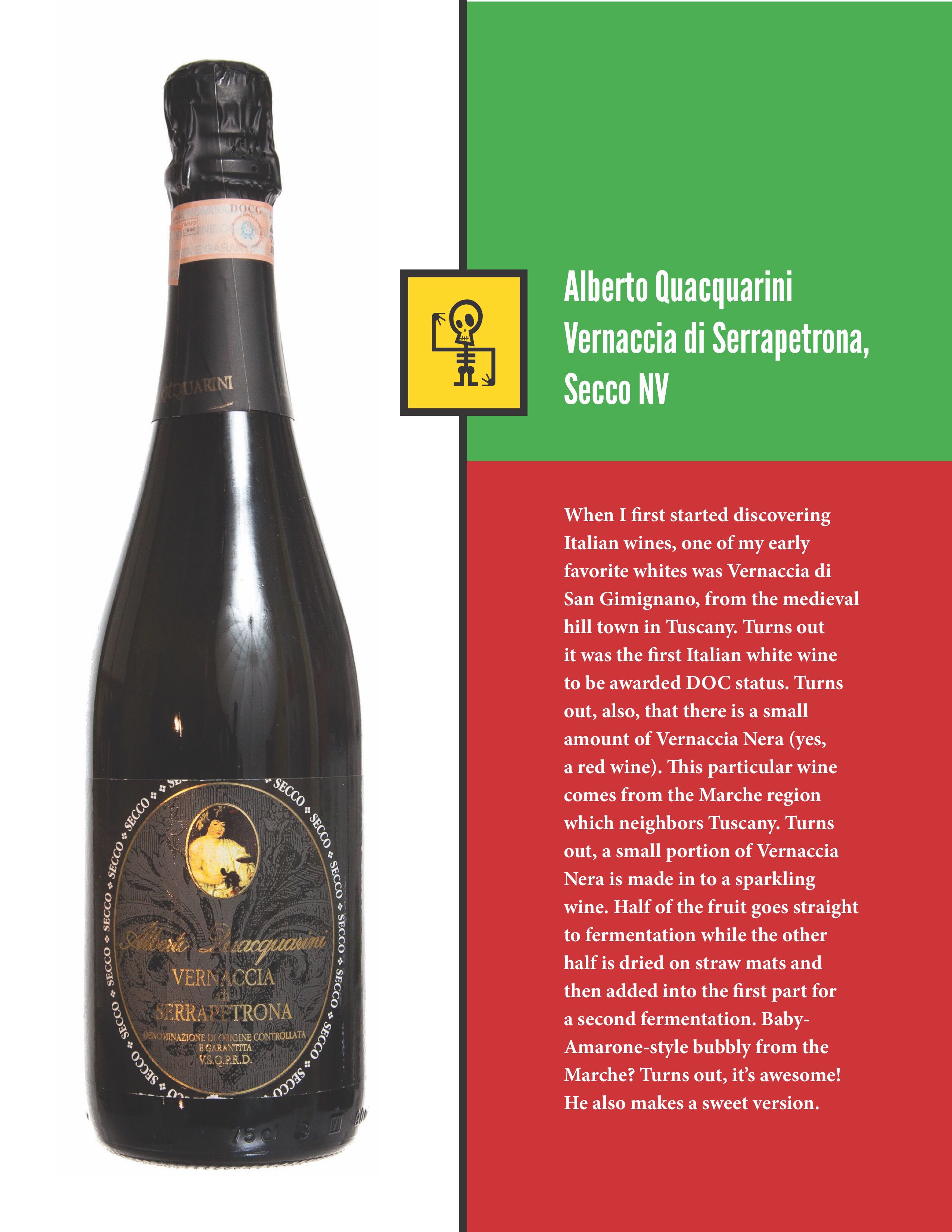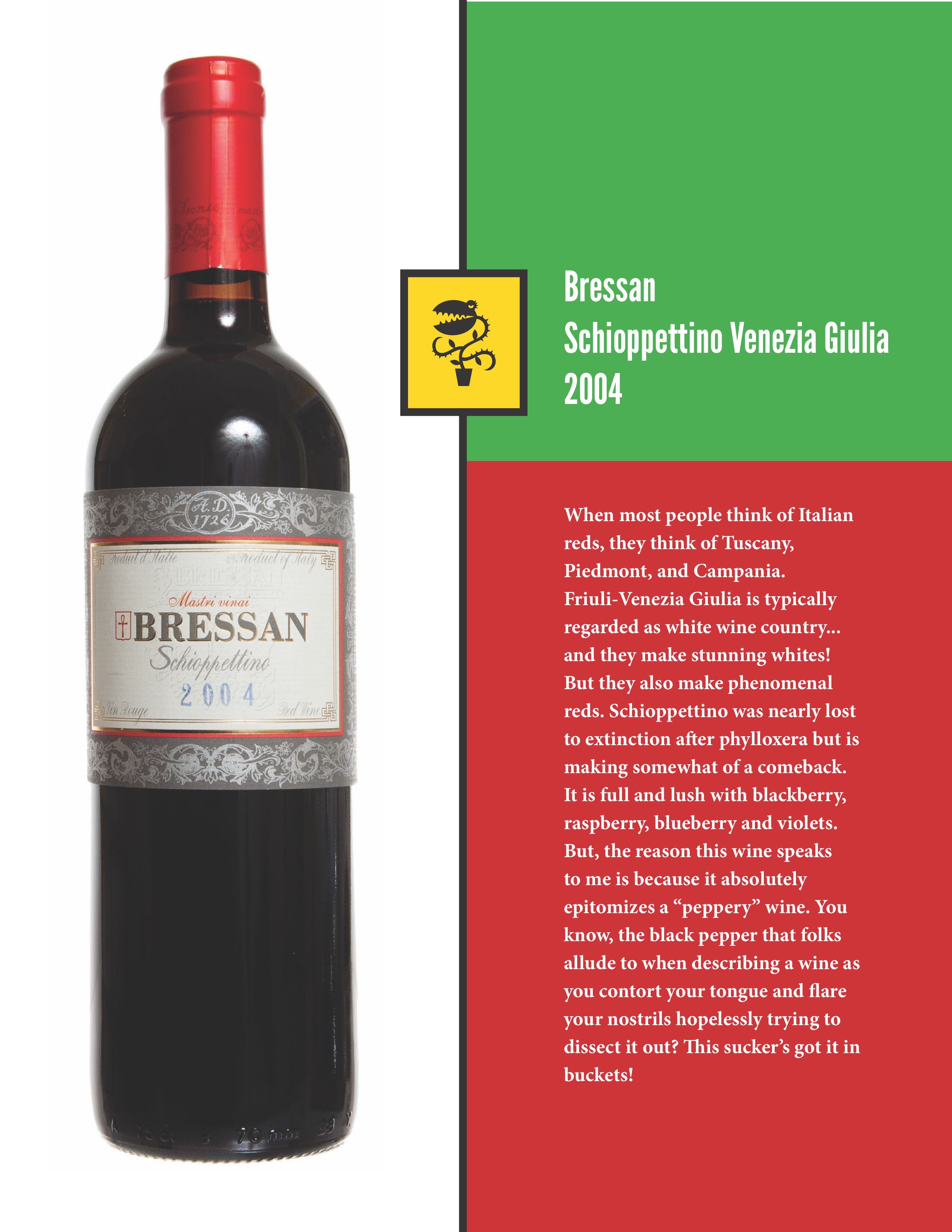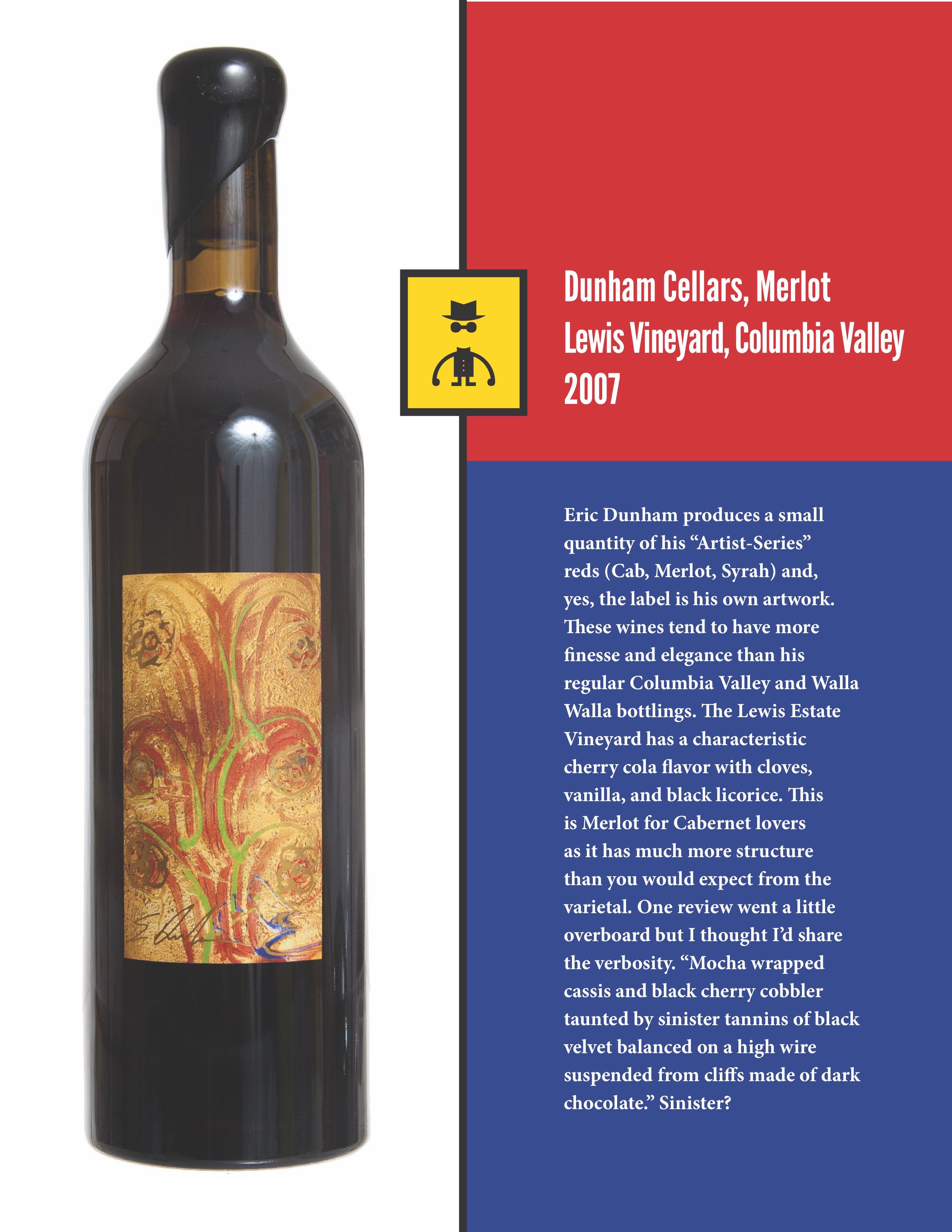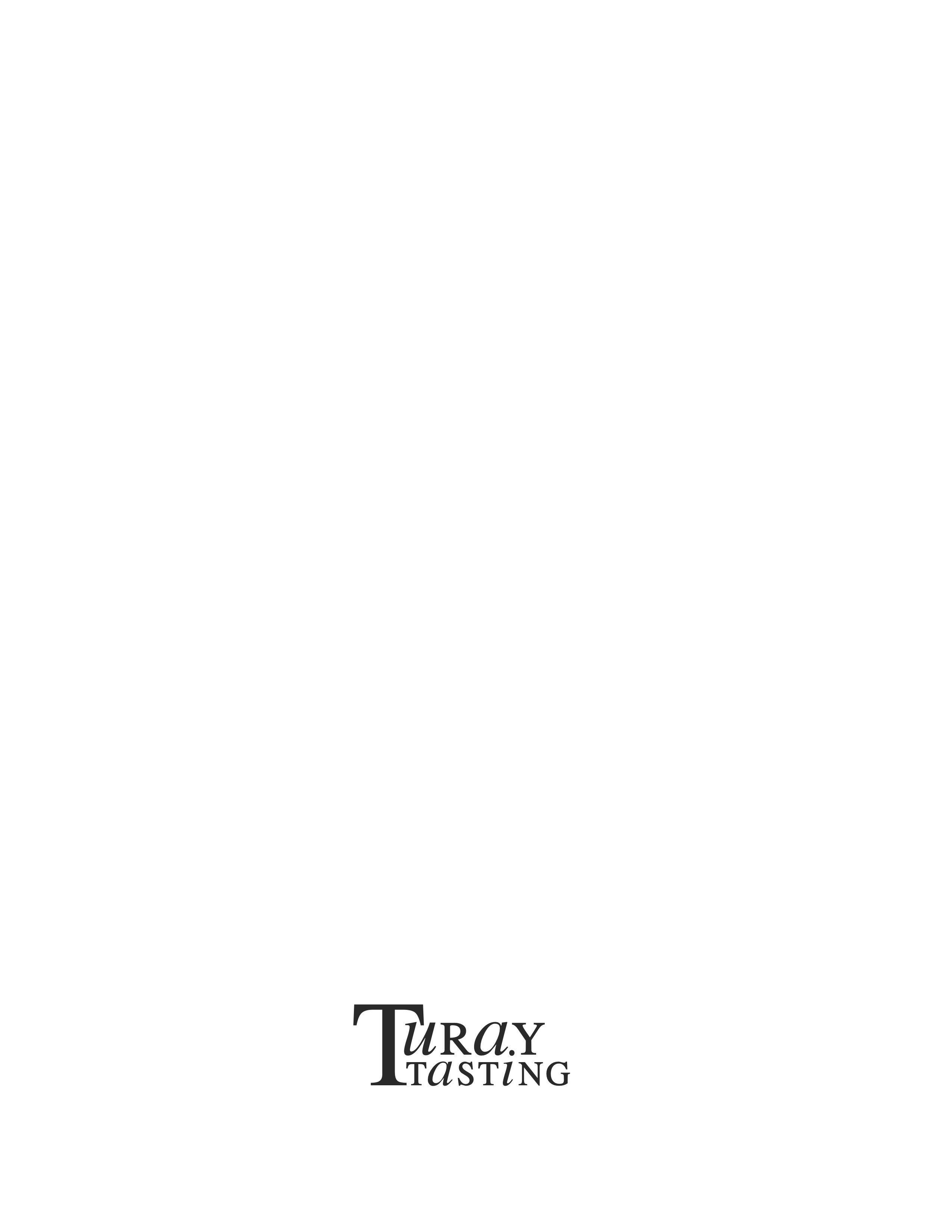 March 2011 - Oregon Pinot
At one point tasting attendees were talking about all the new Oregon Pinot producers that no one pays attention to. Matt and Dave decided to host a BIG Oregon Pinot tasting. This has become an annual event.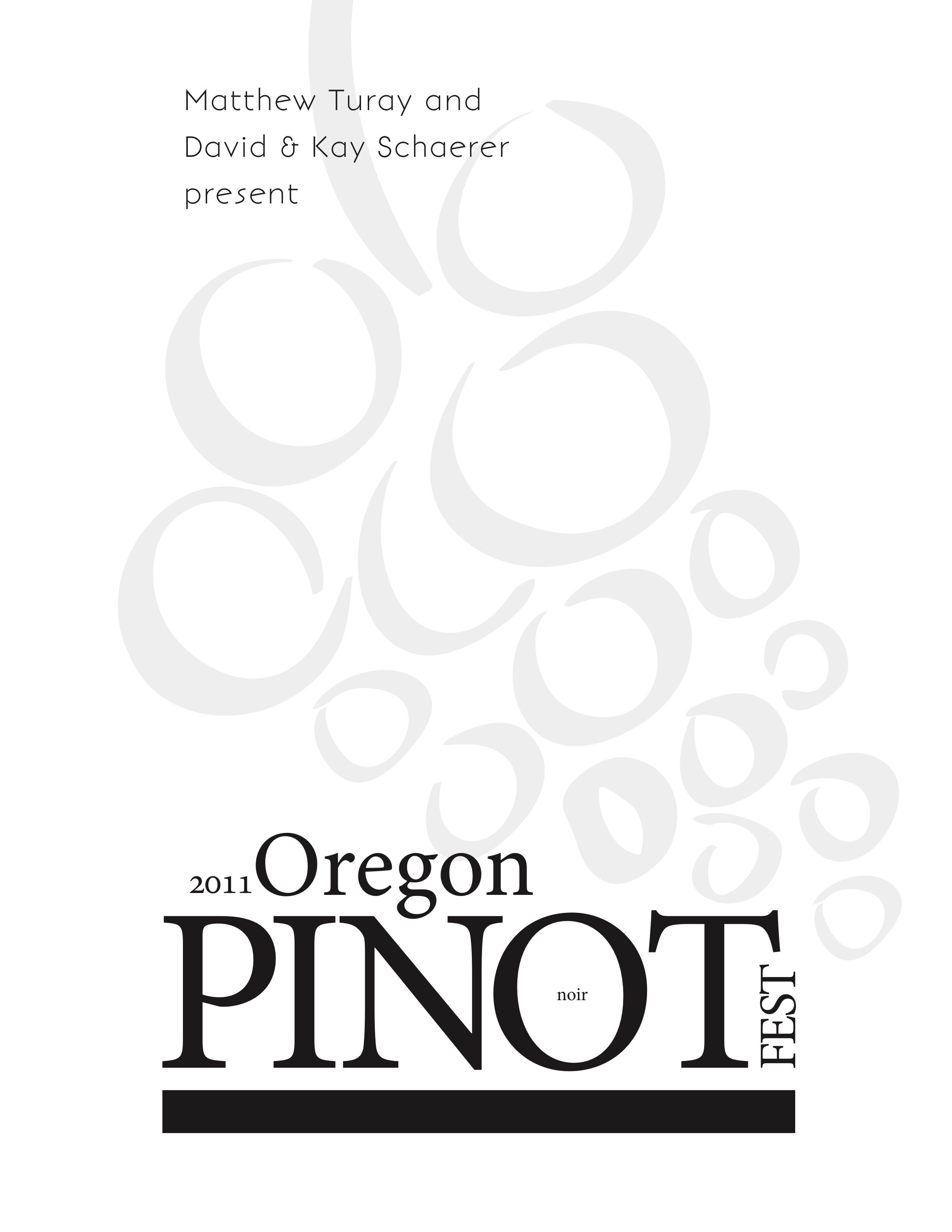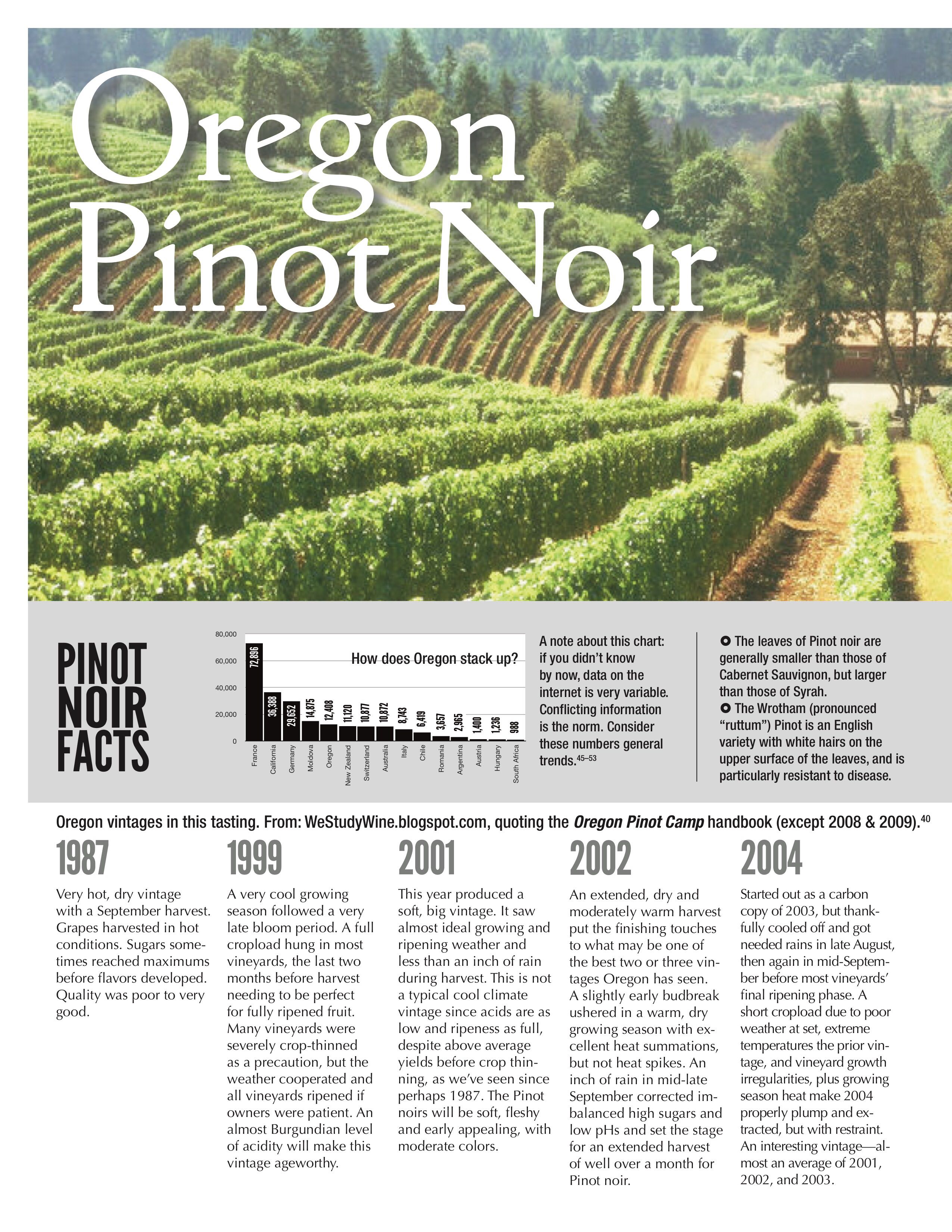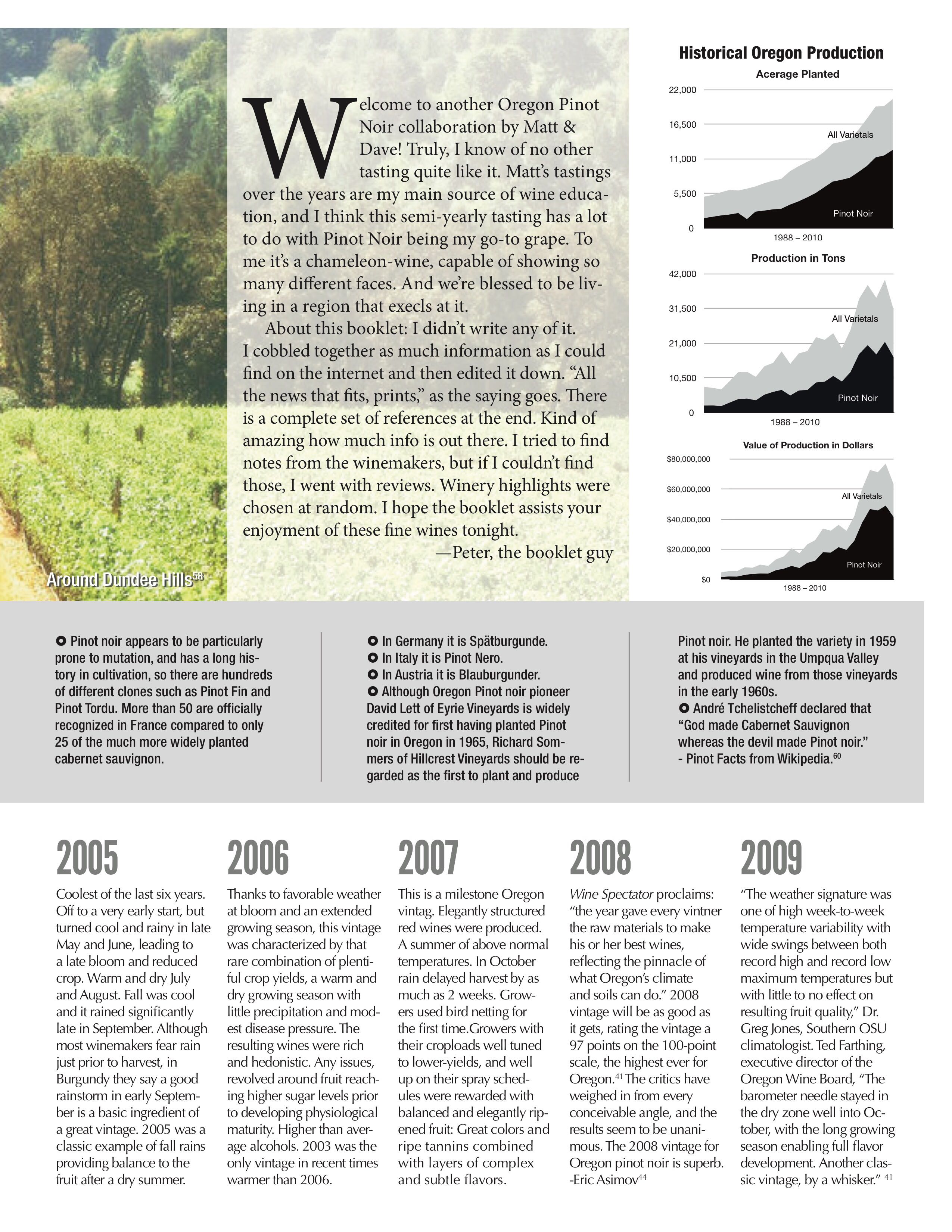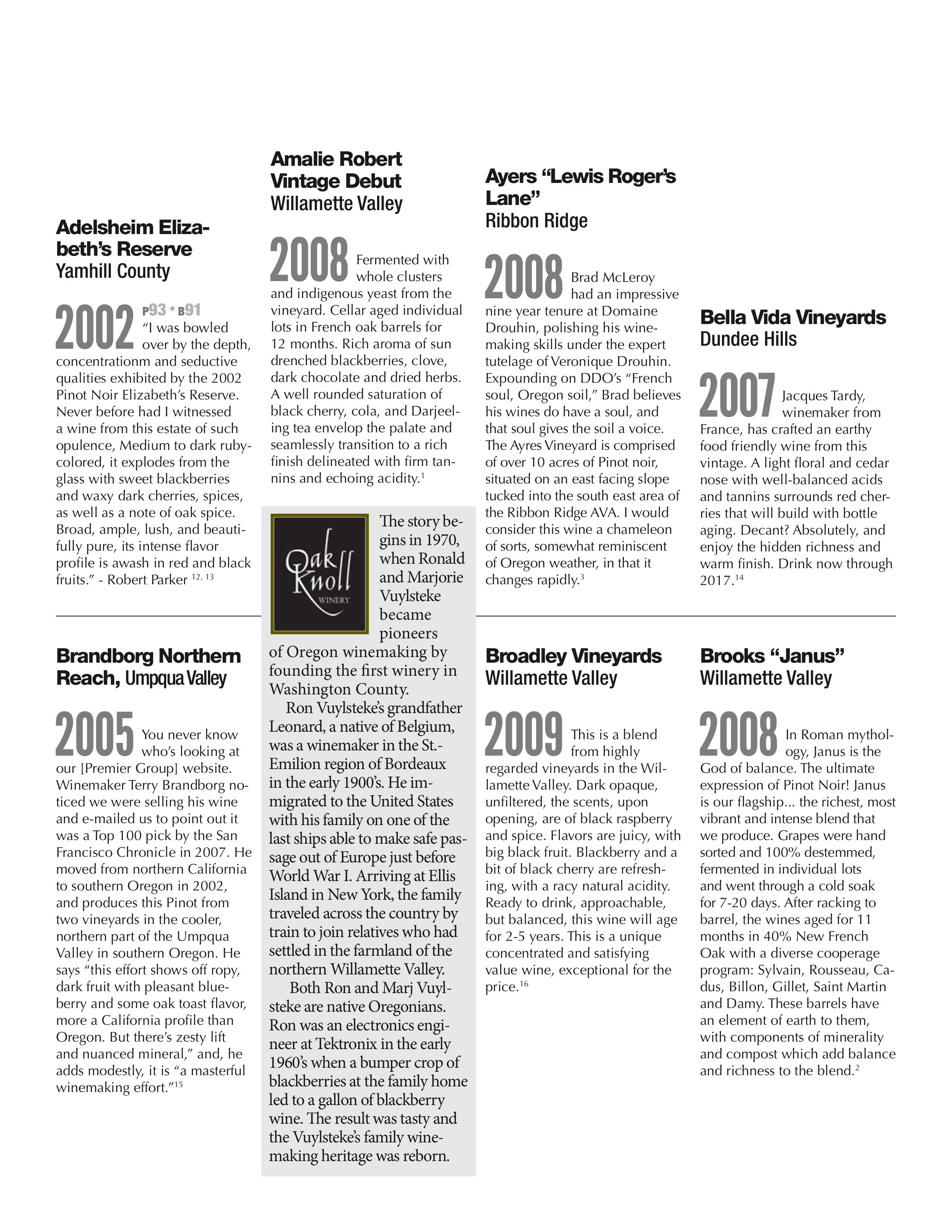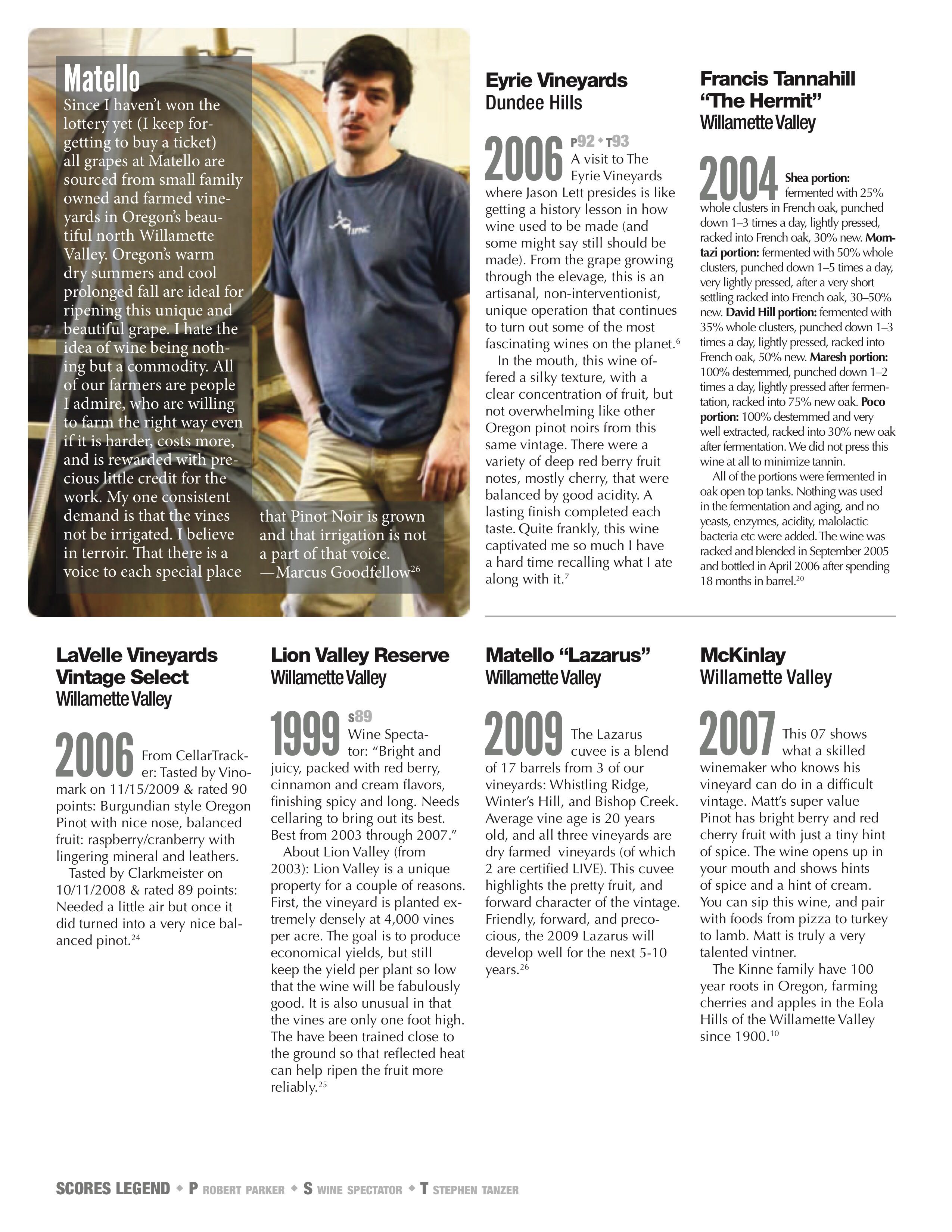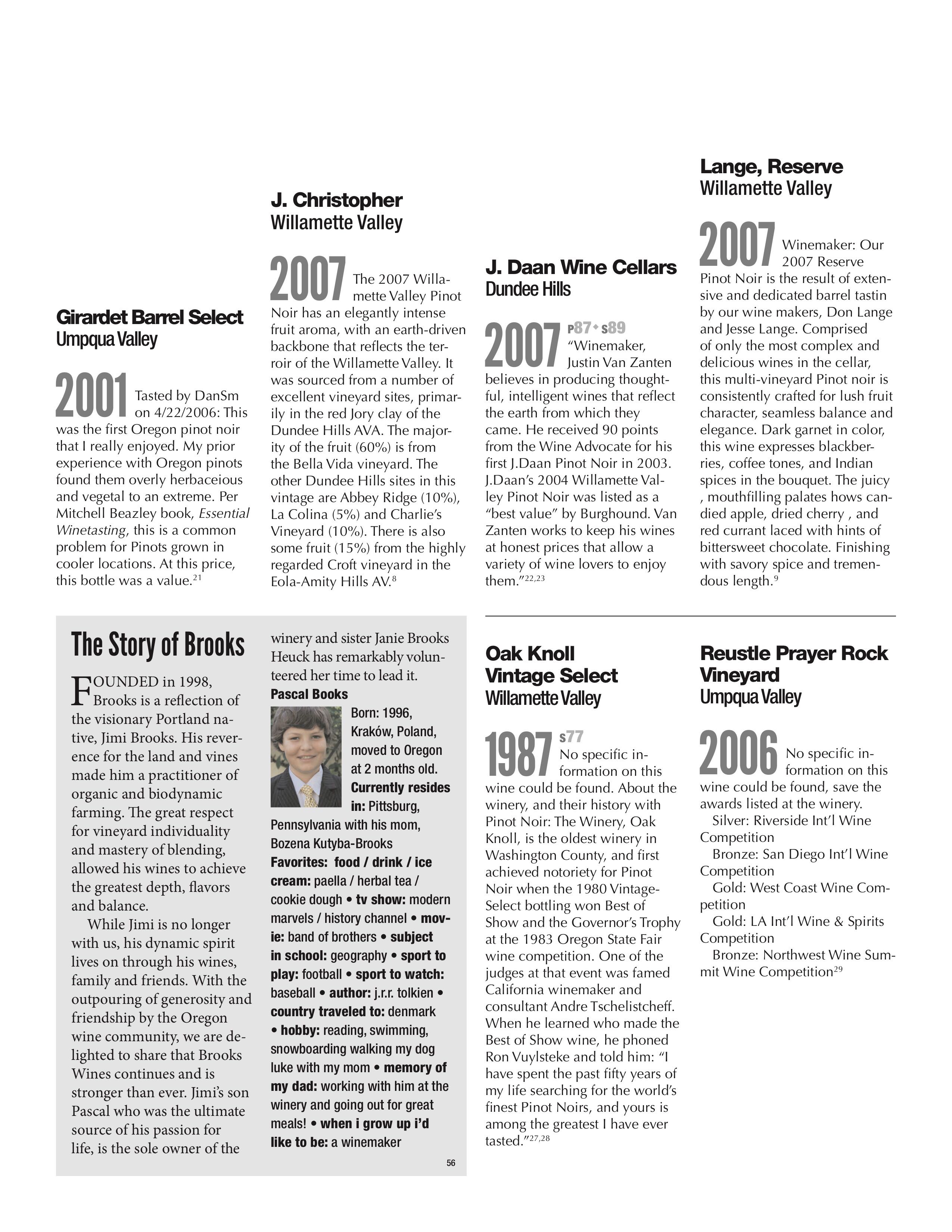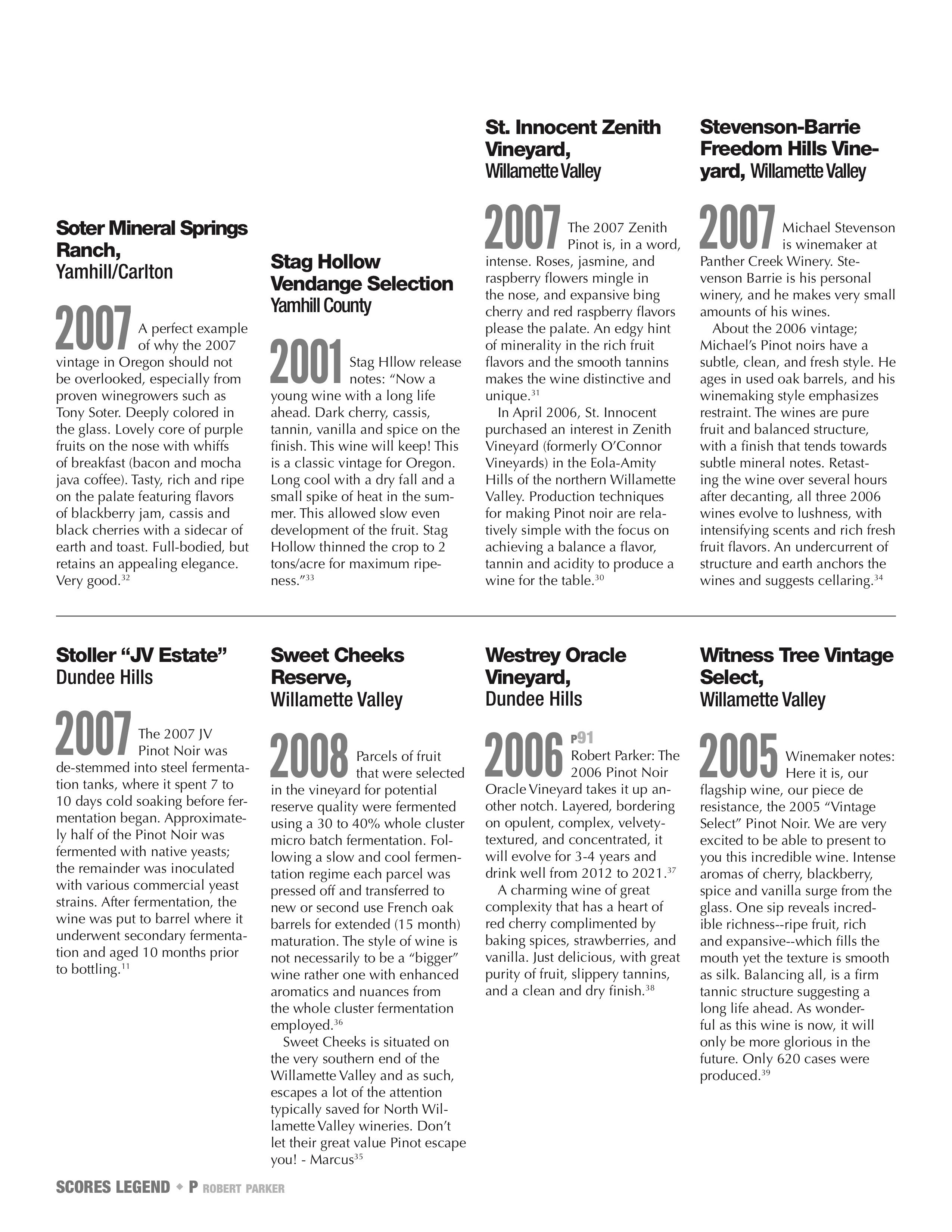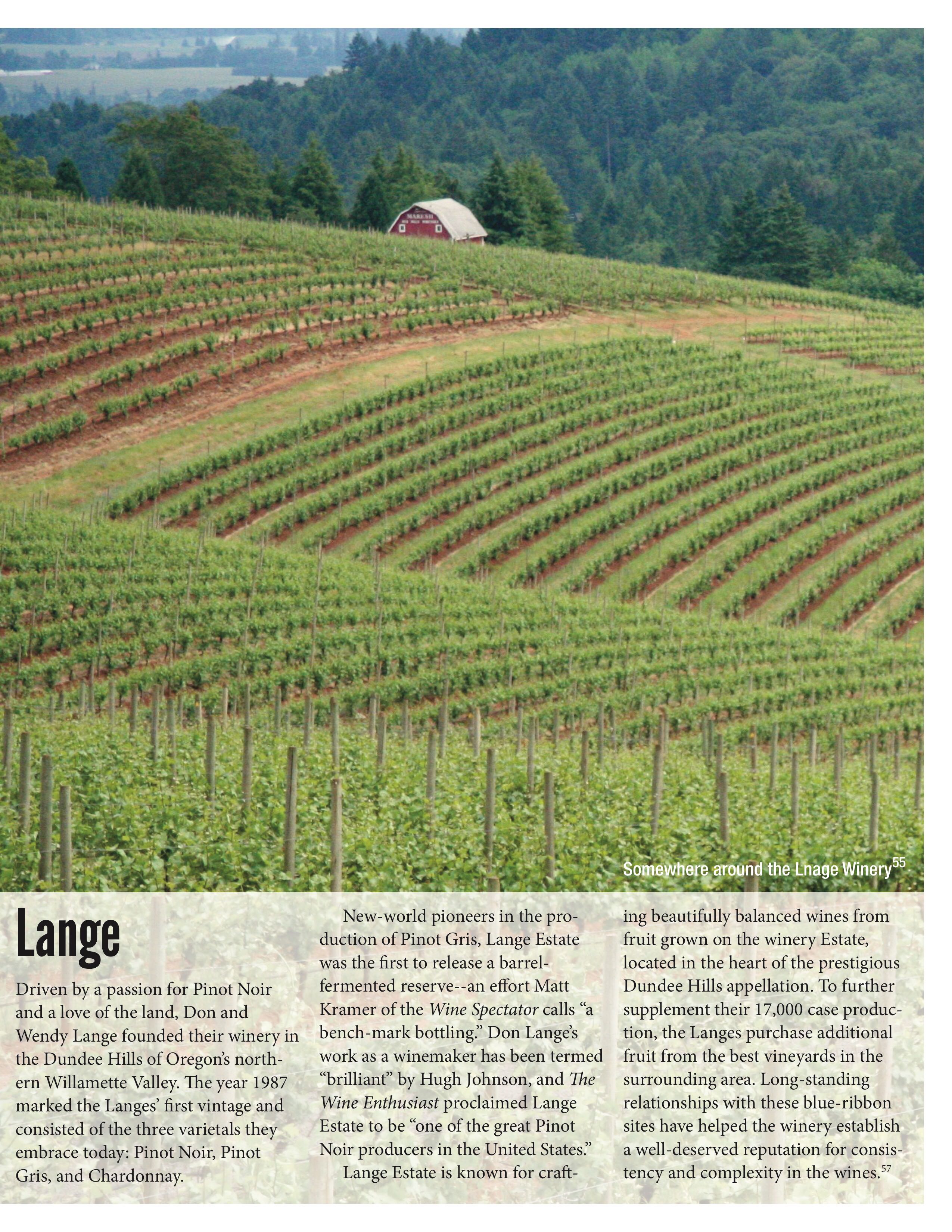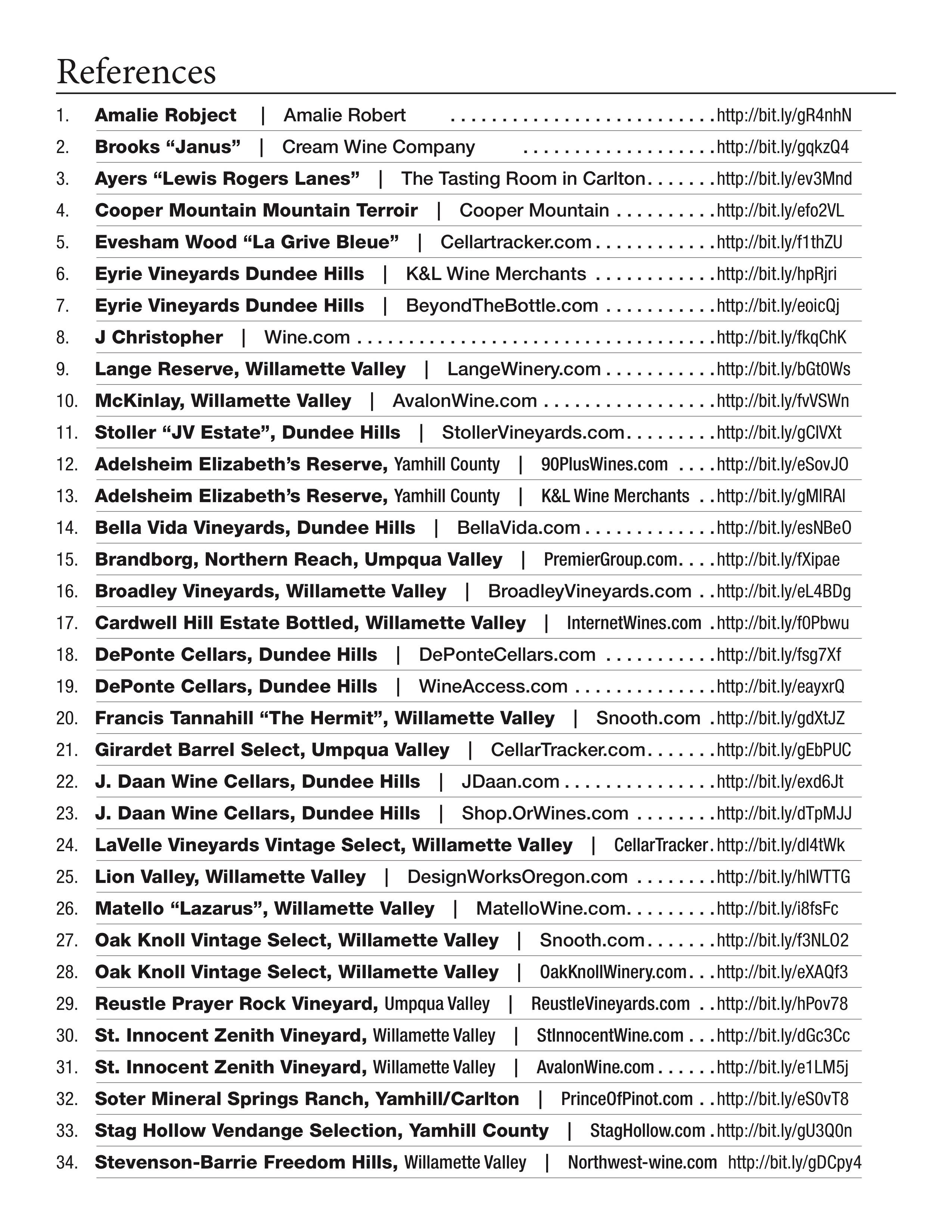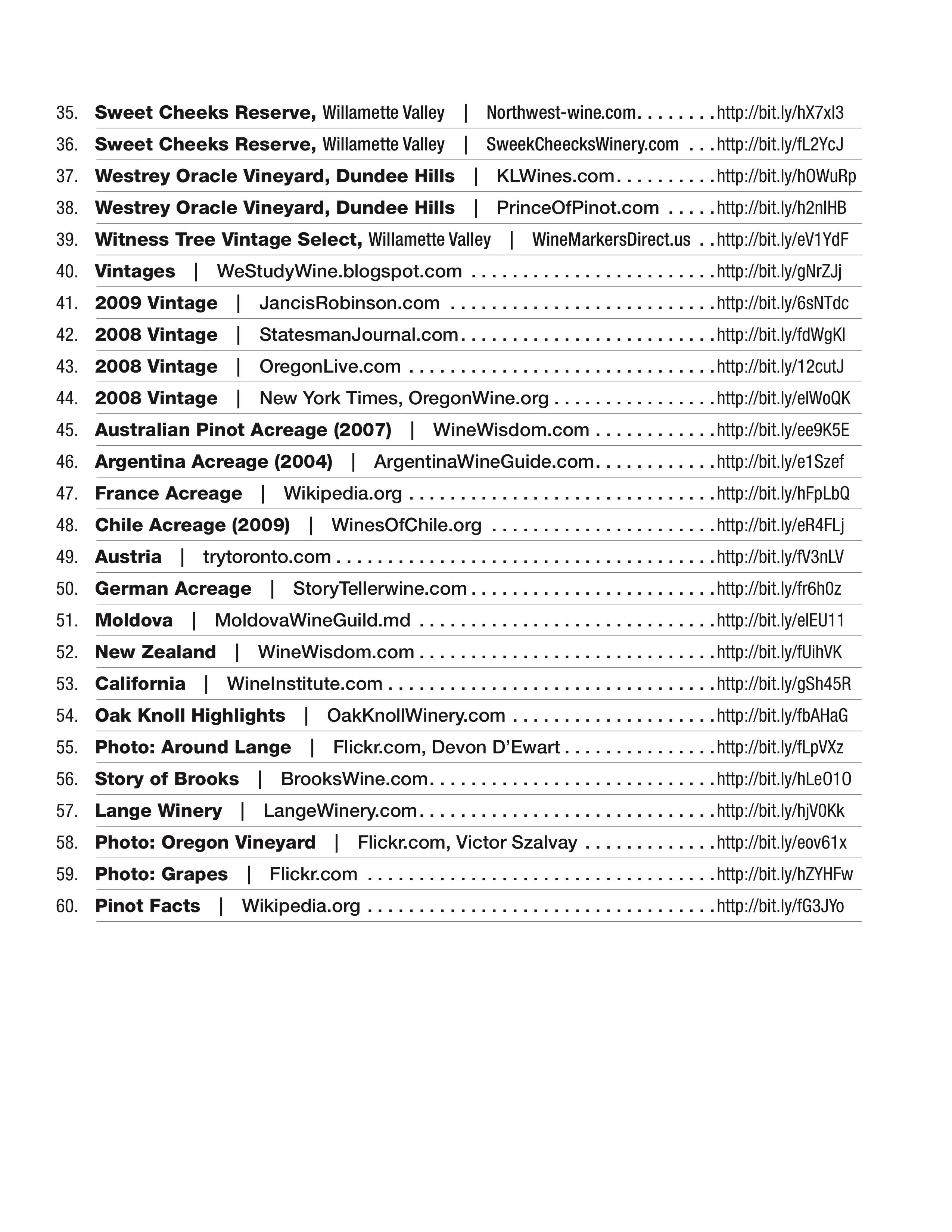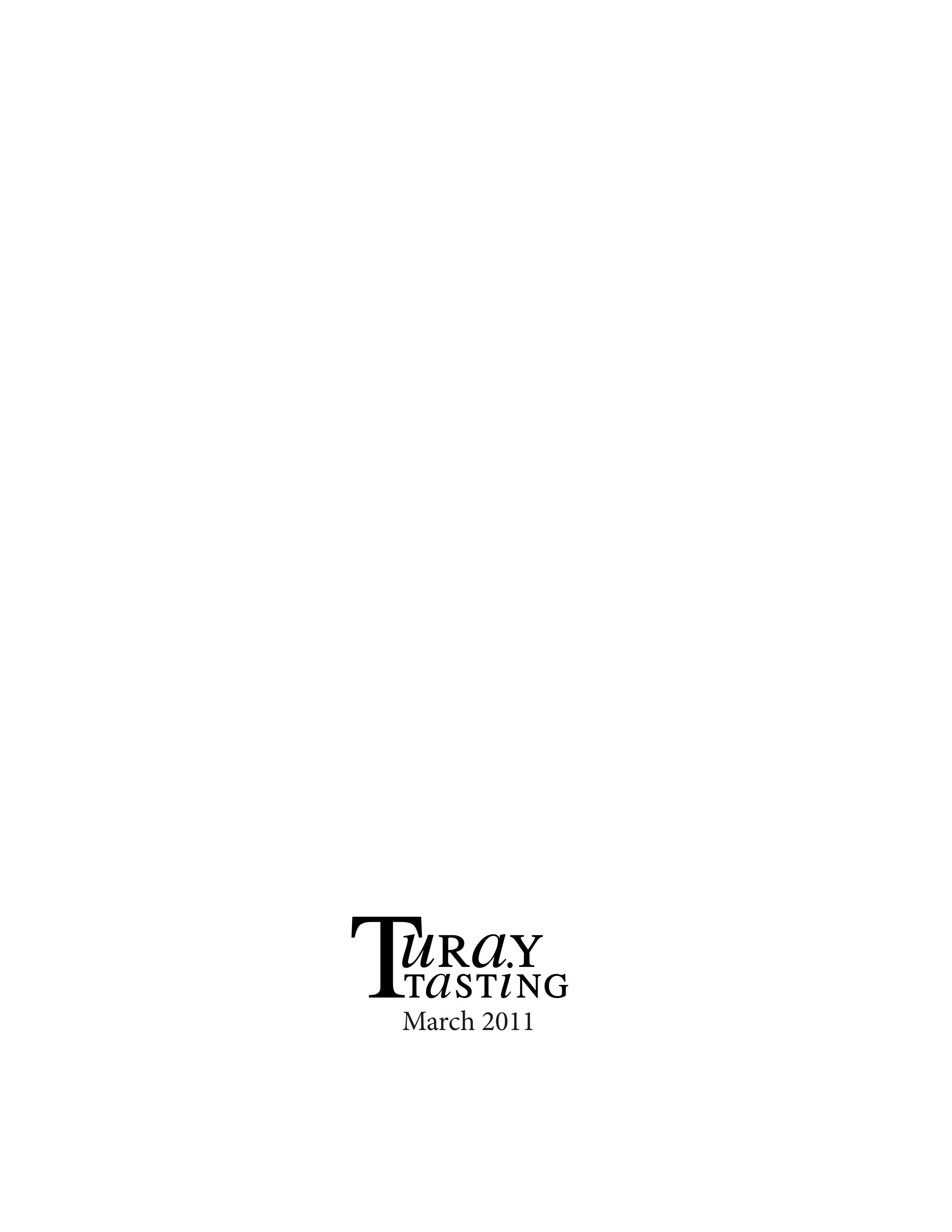 June 2014 - Beaujolais
Beaujolais is not commonly aged, so of course my friend had to try! This was another quick turnaround piece. One thing I wanted to highlight for people was how close Beaujolais and Burgundy are to each other. The two varietals are so different it's easy to think they are grown in completely different parts of France.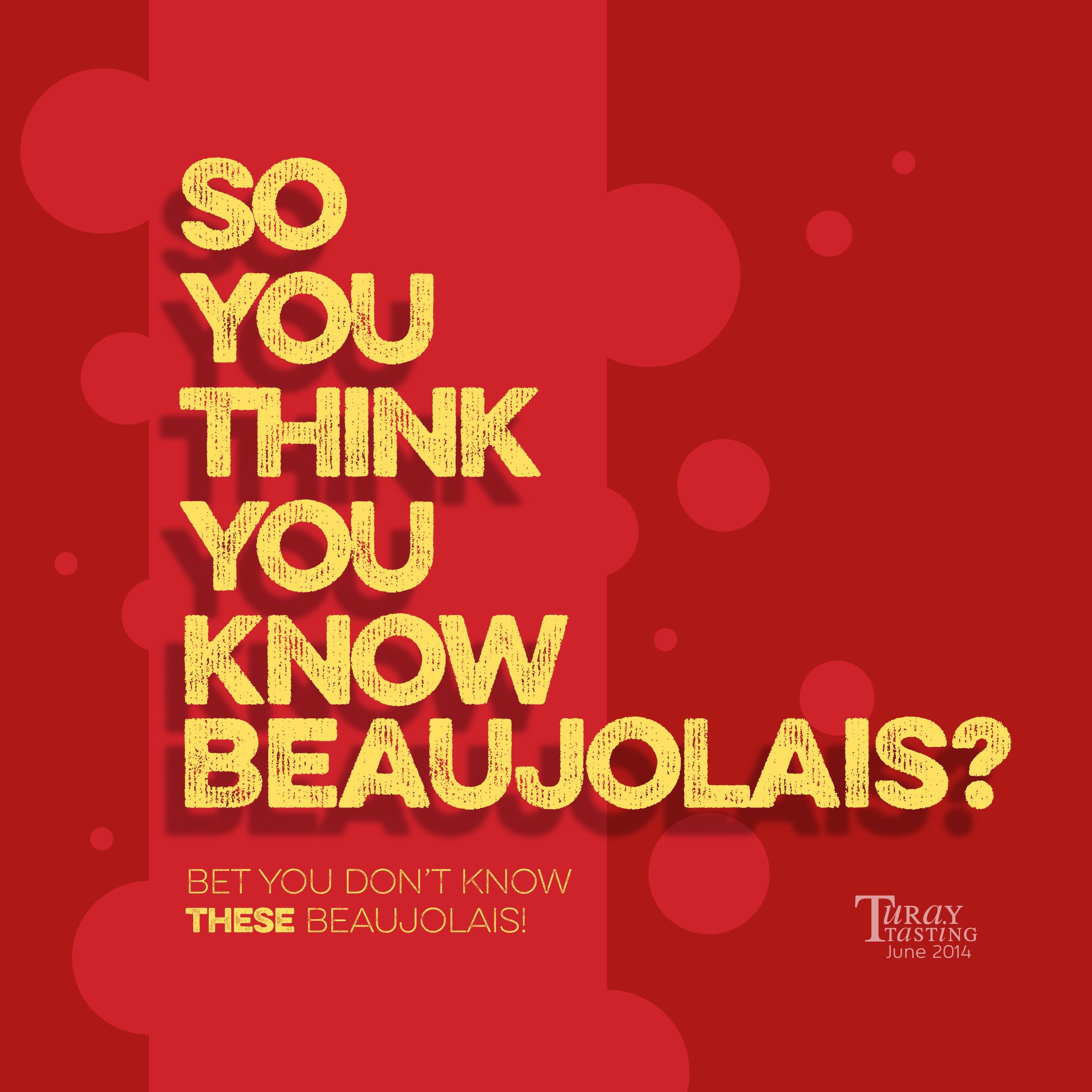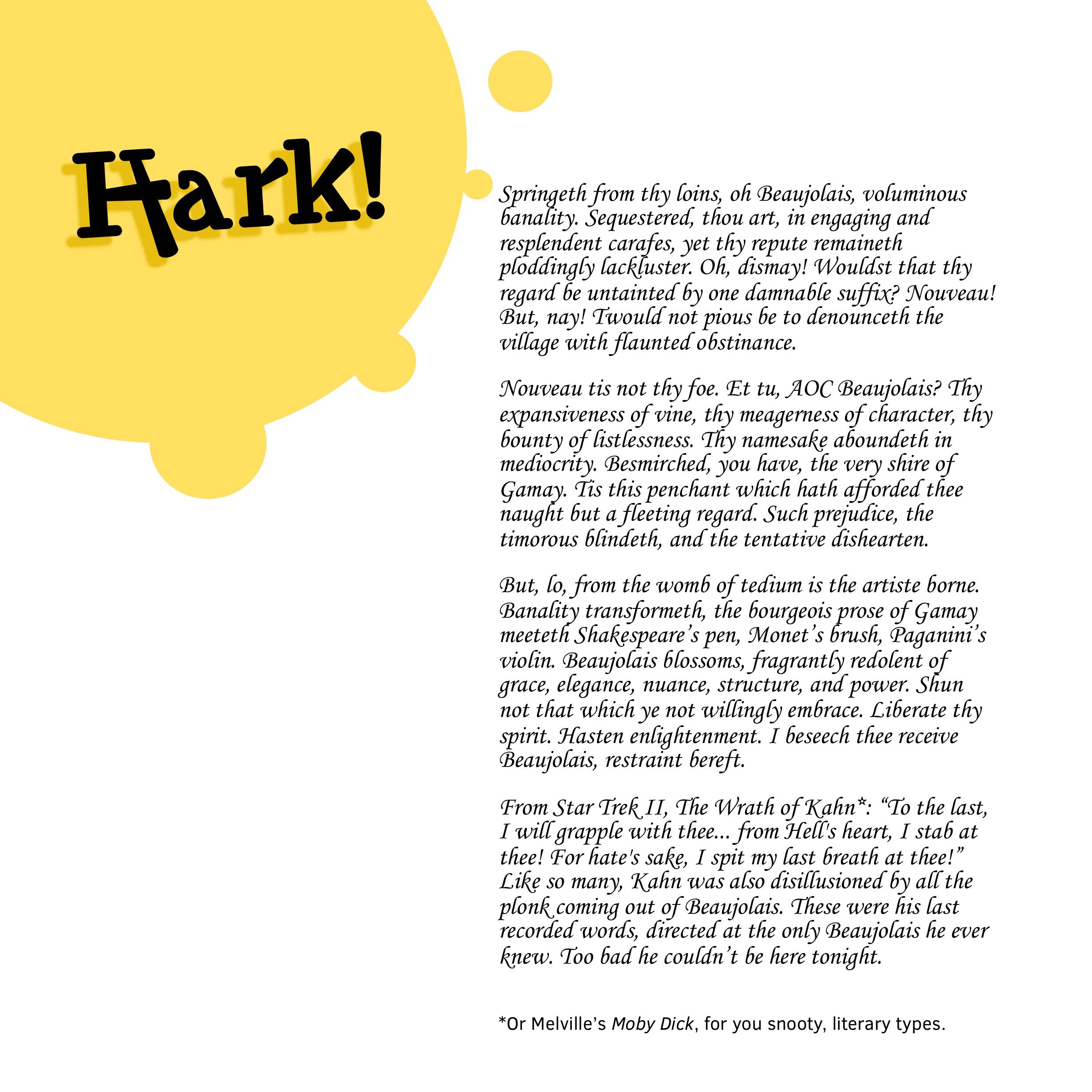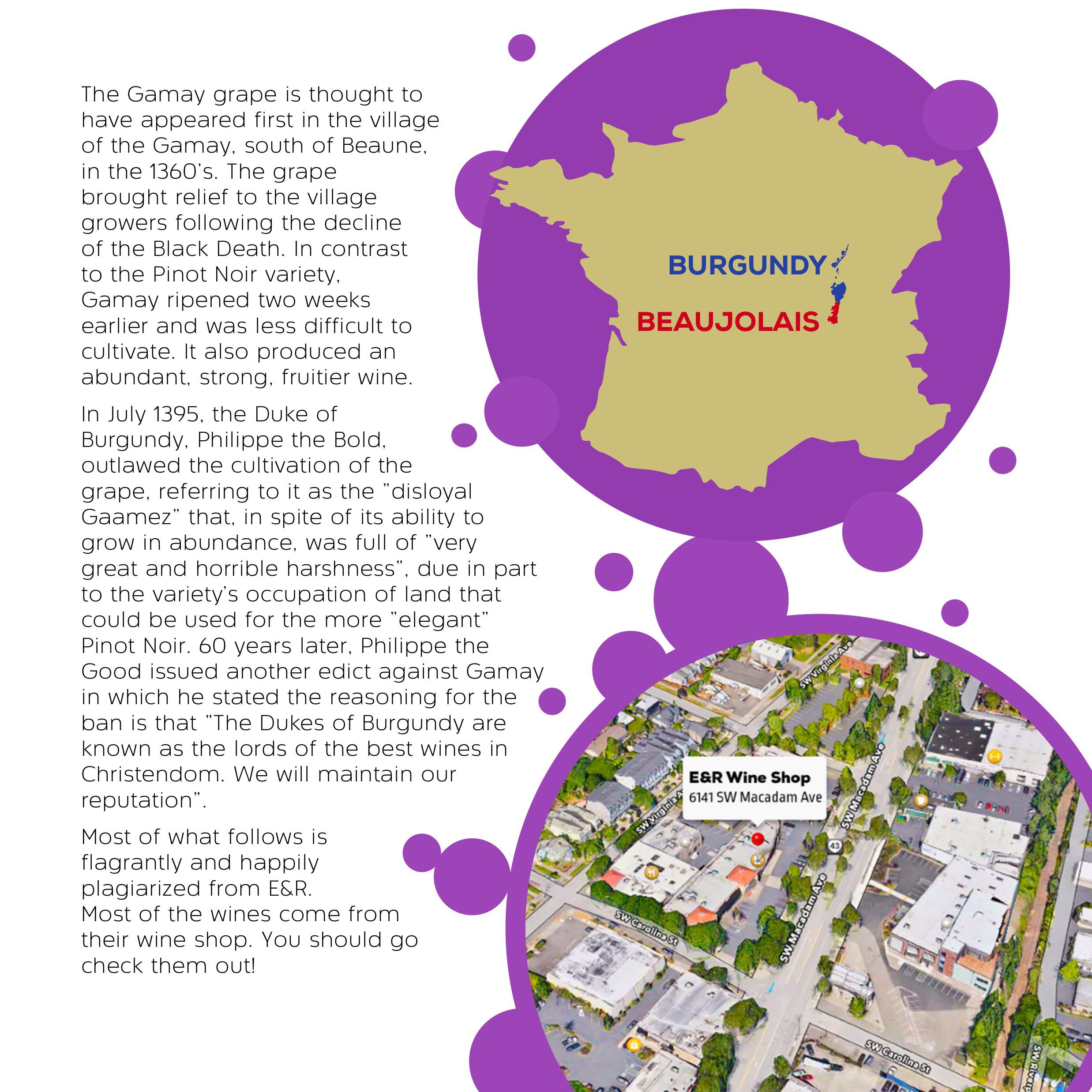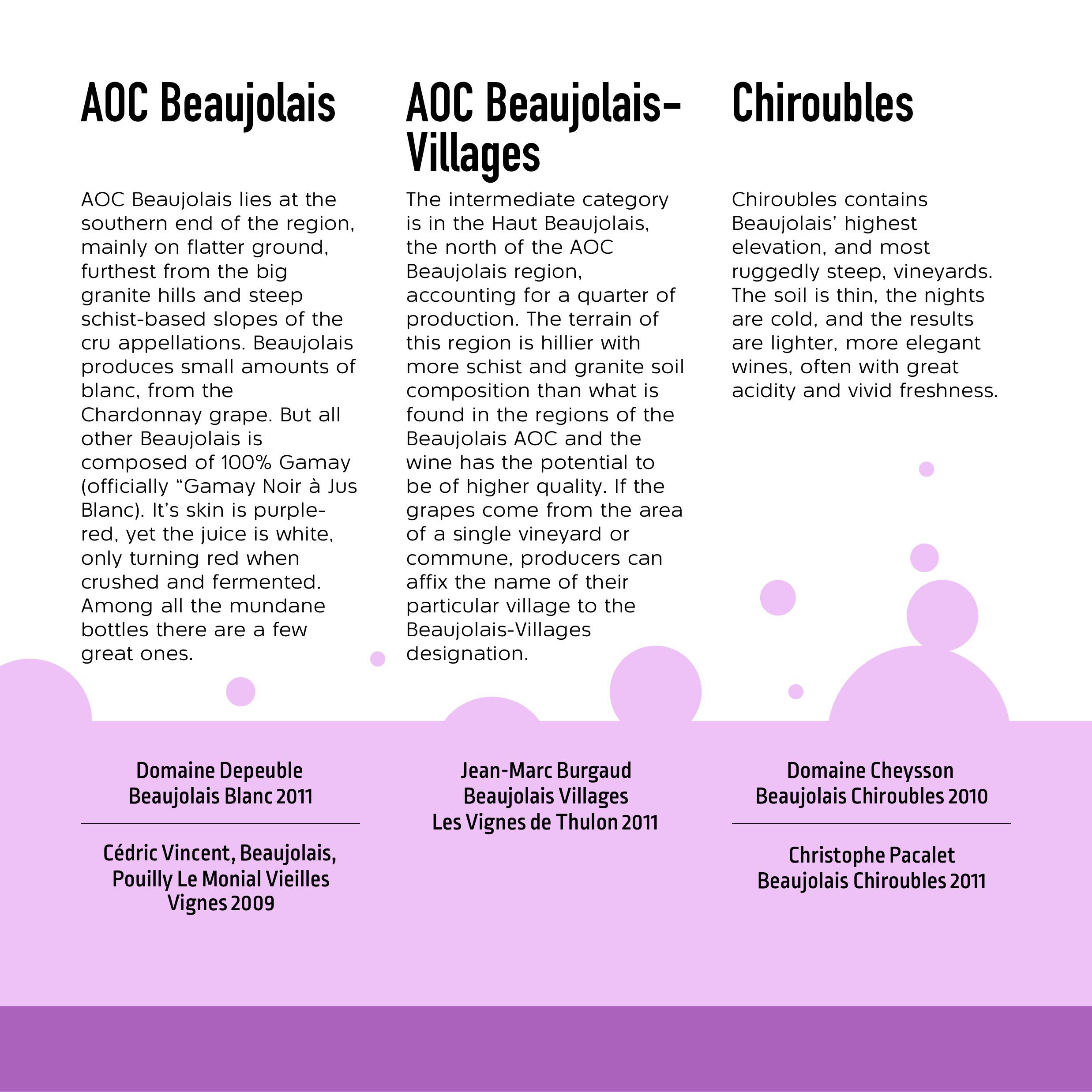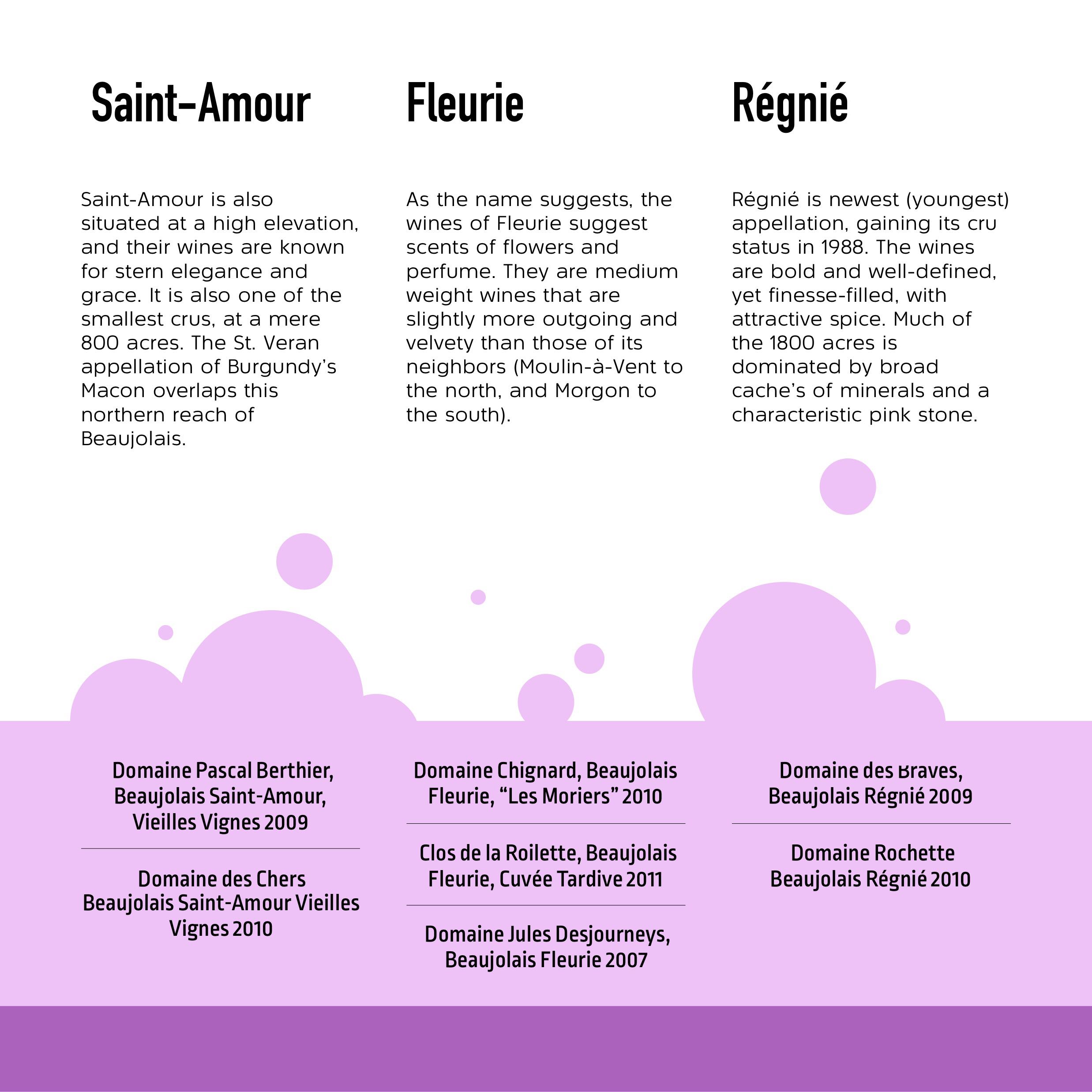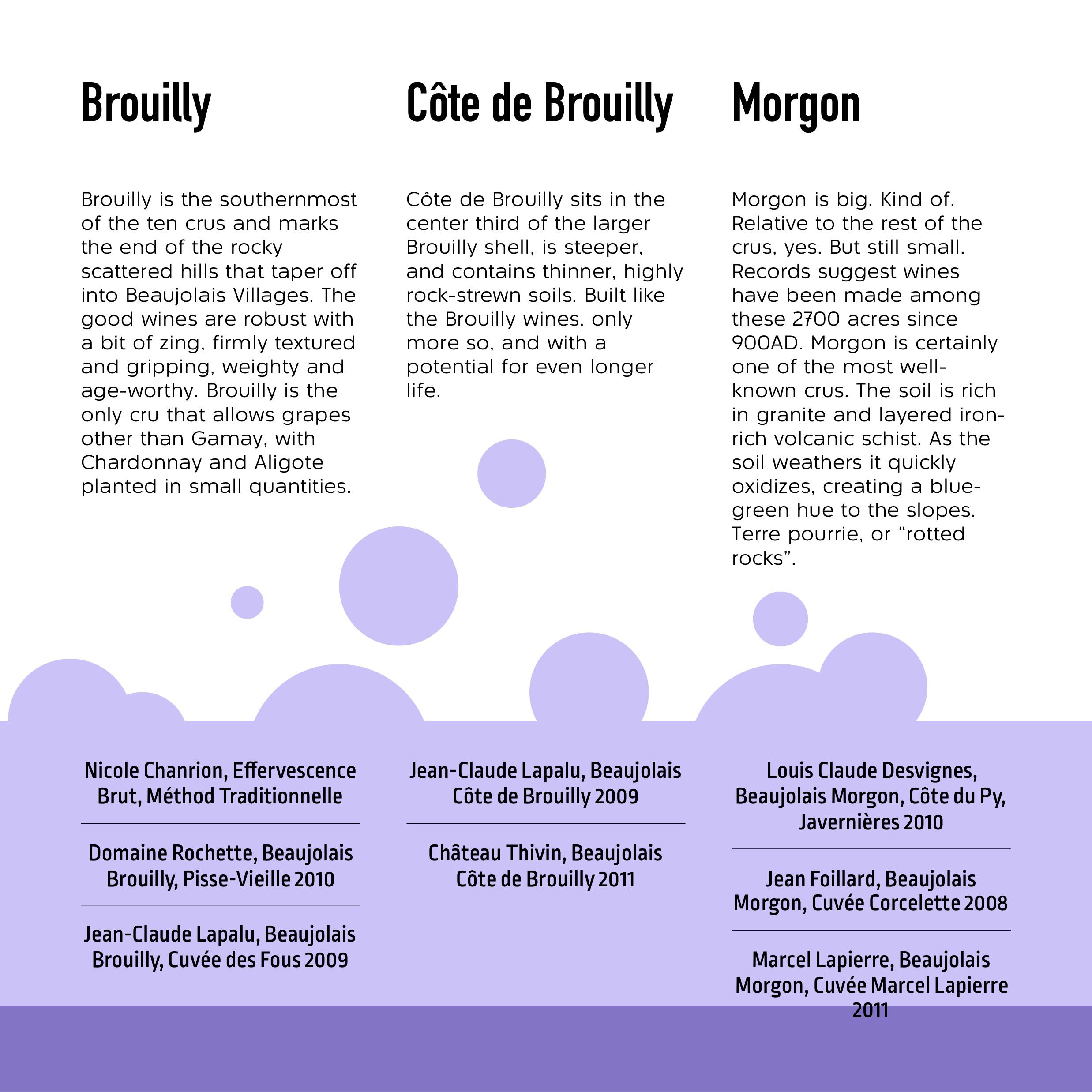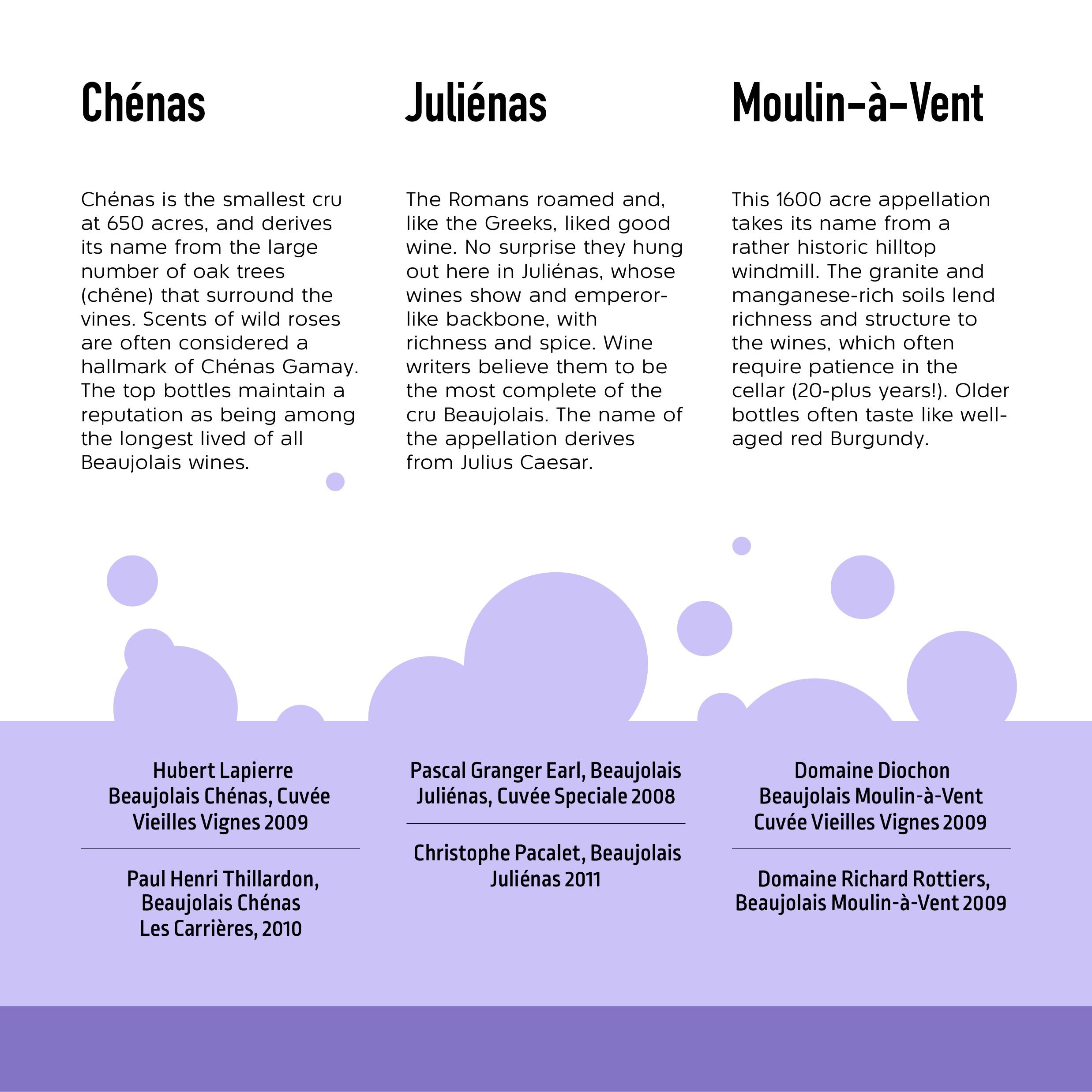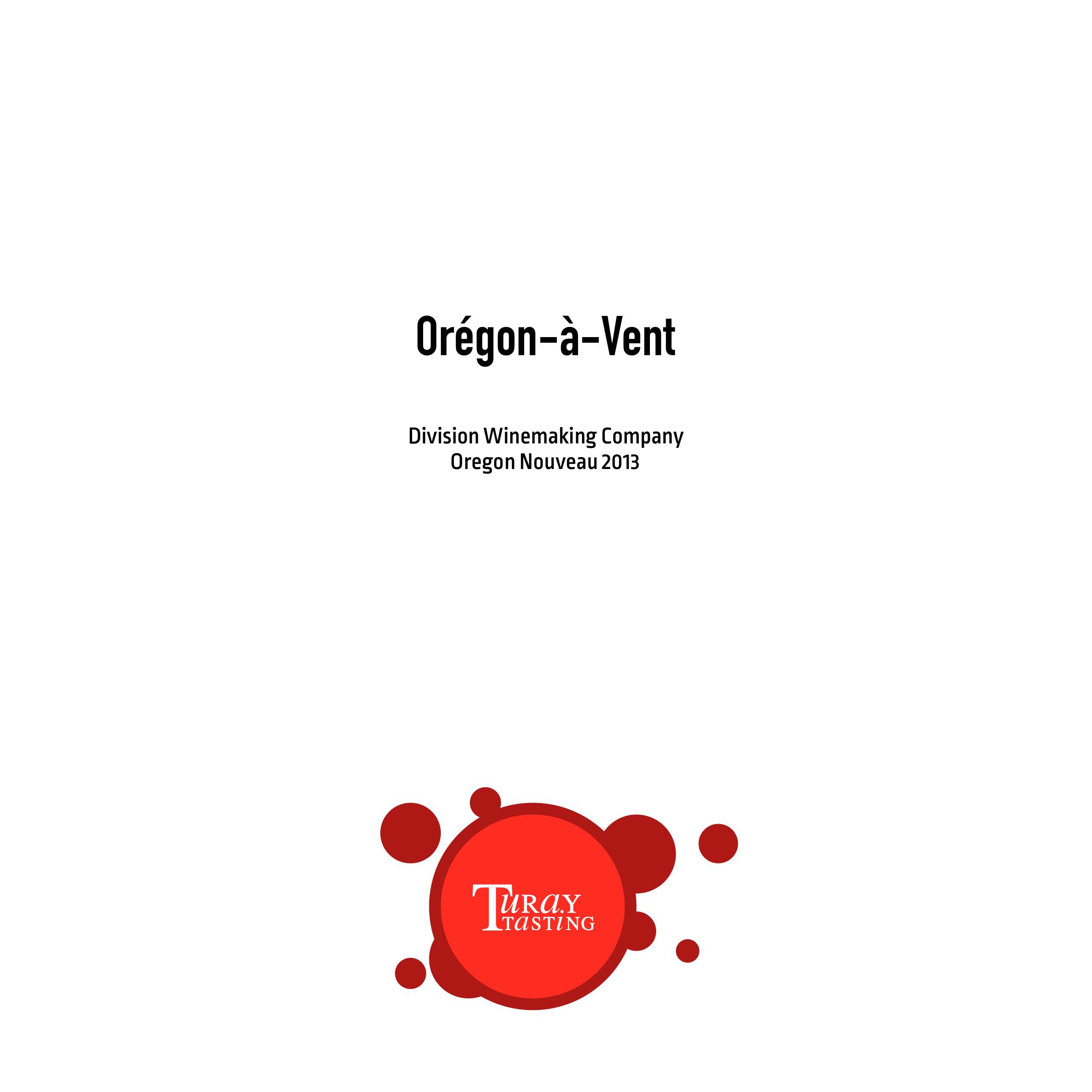 April 2015 - Oregon Pinot
Another Oregon Pinot event. This one was comparing various years where the growing conditions were different. I found historial temperature and precipitation data and made these graphs to help people visually compare the years.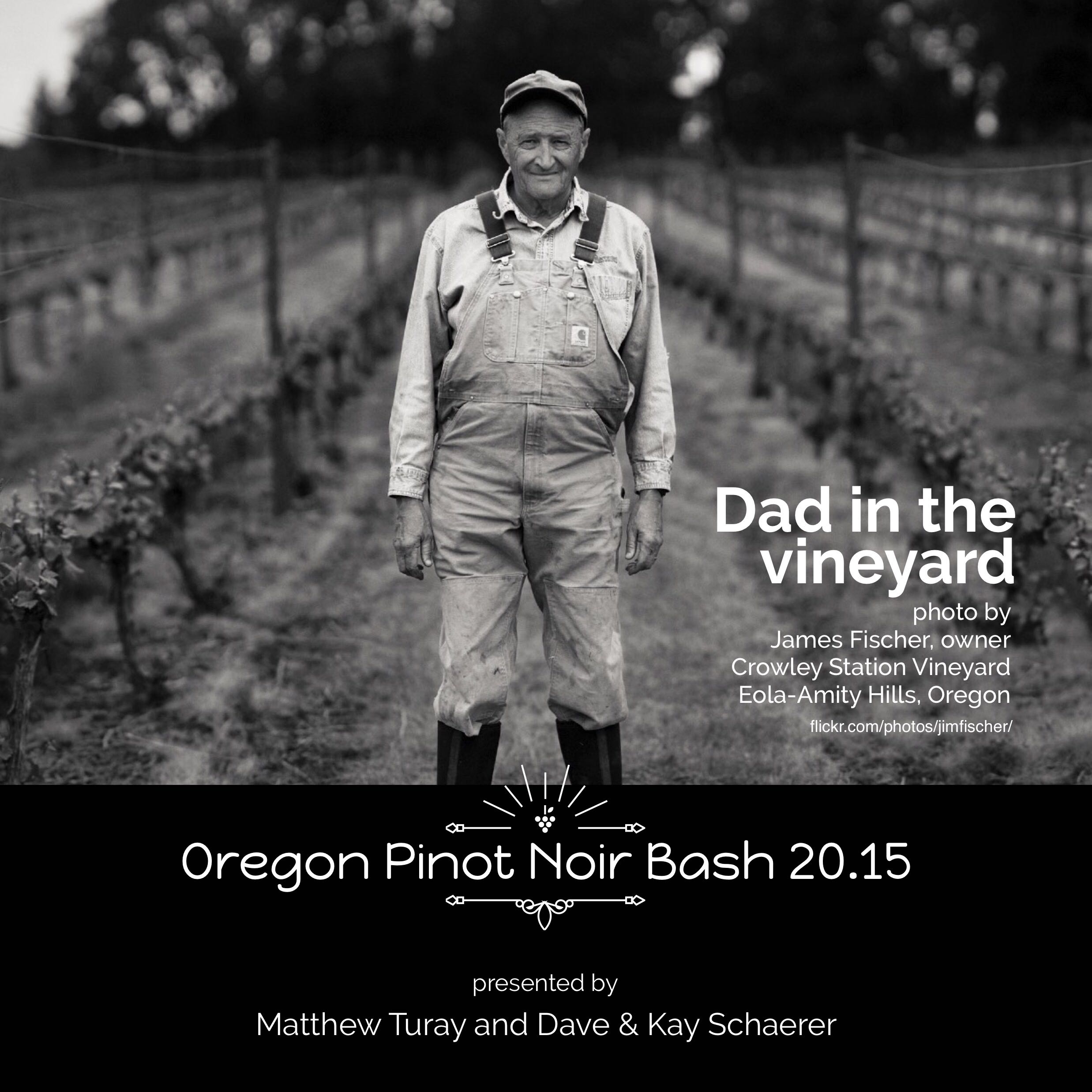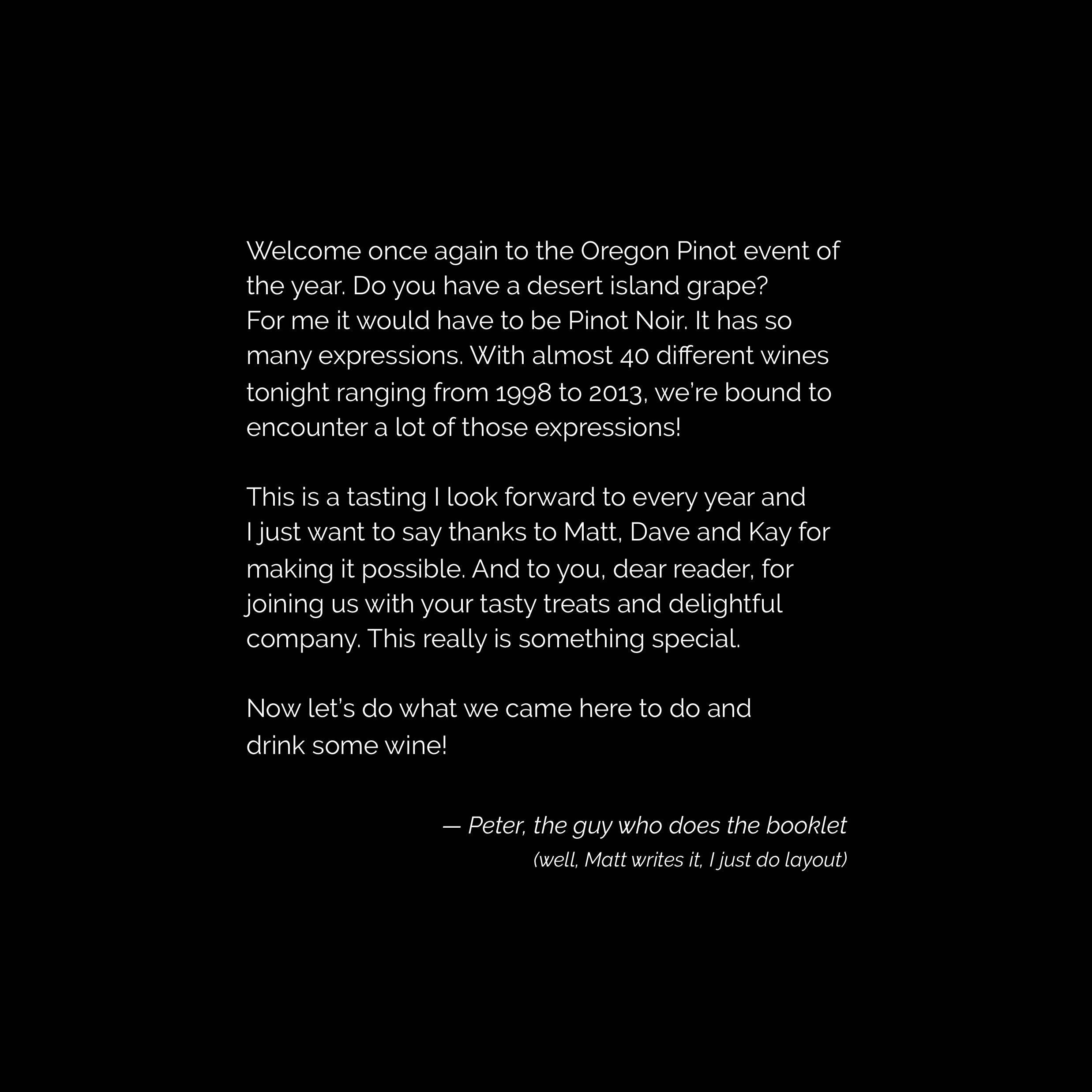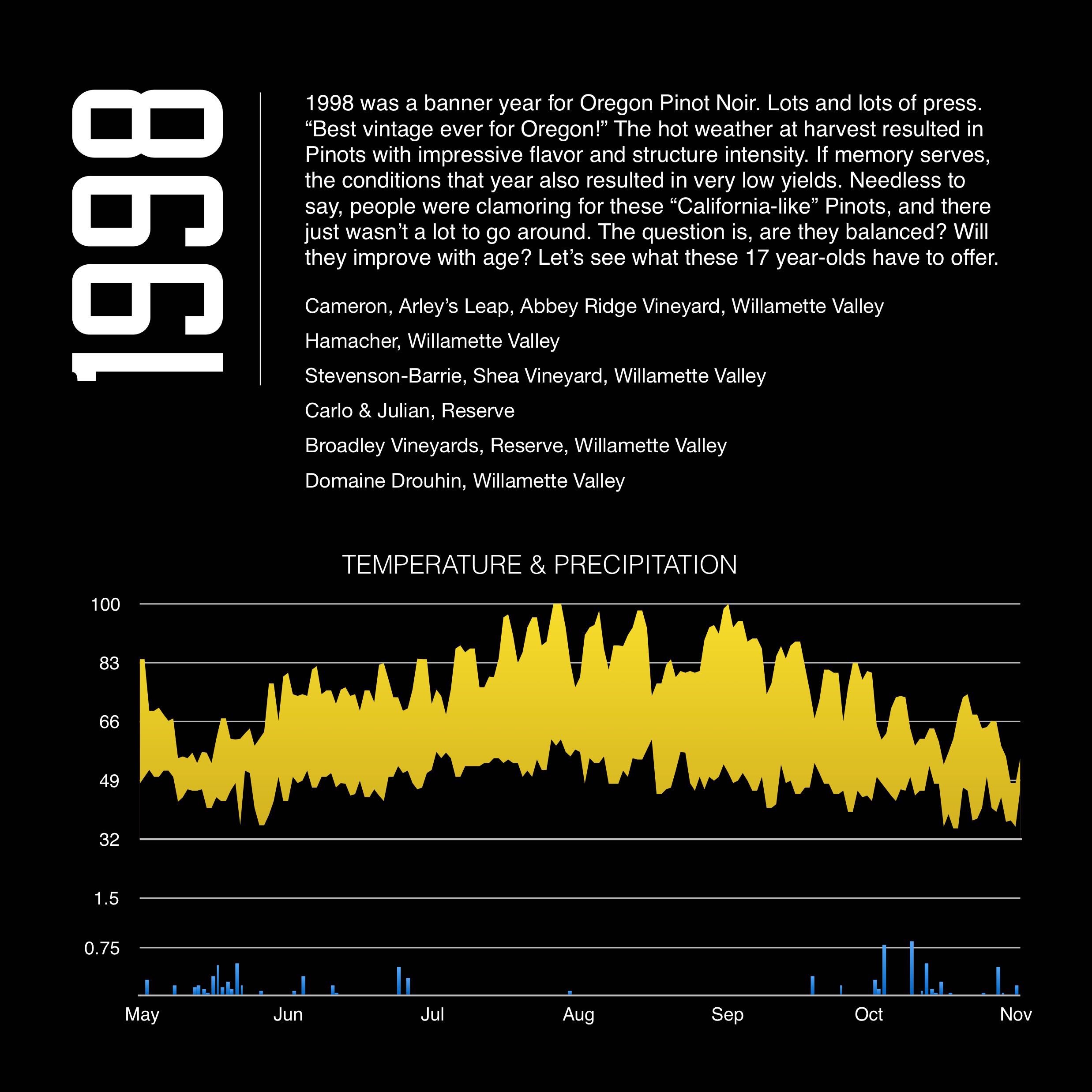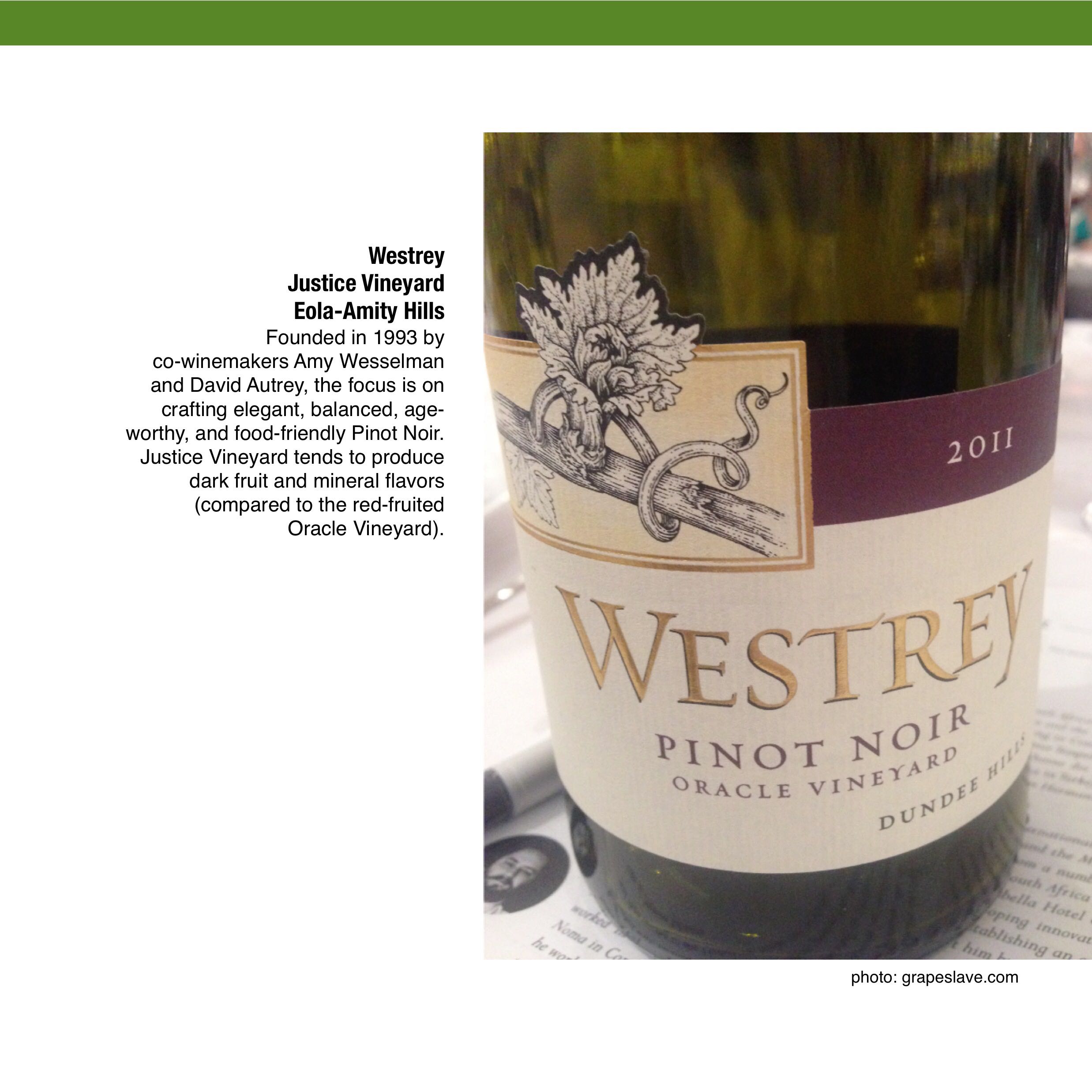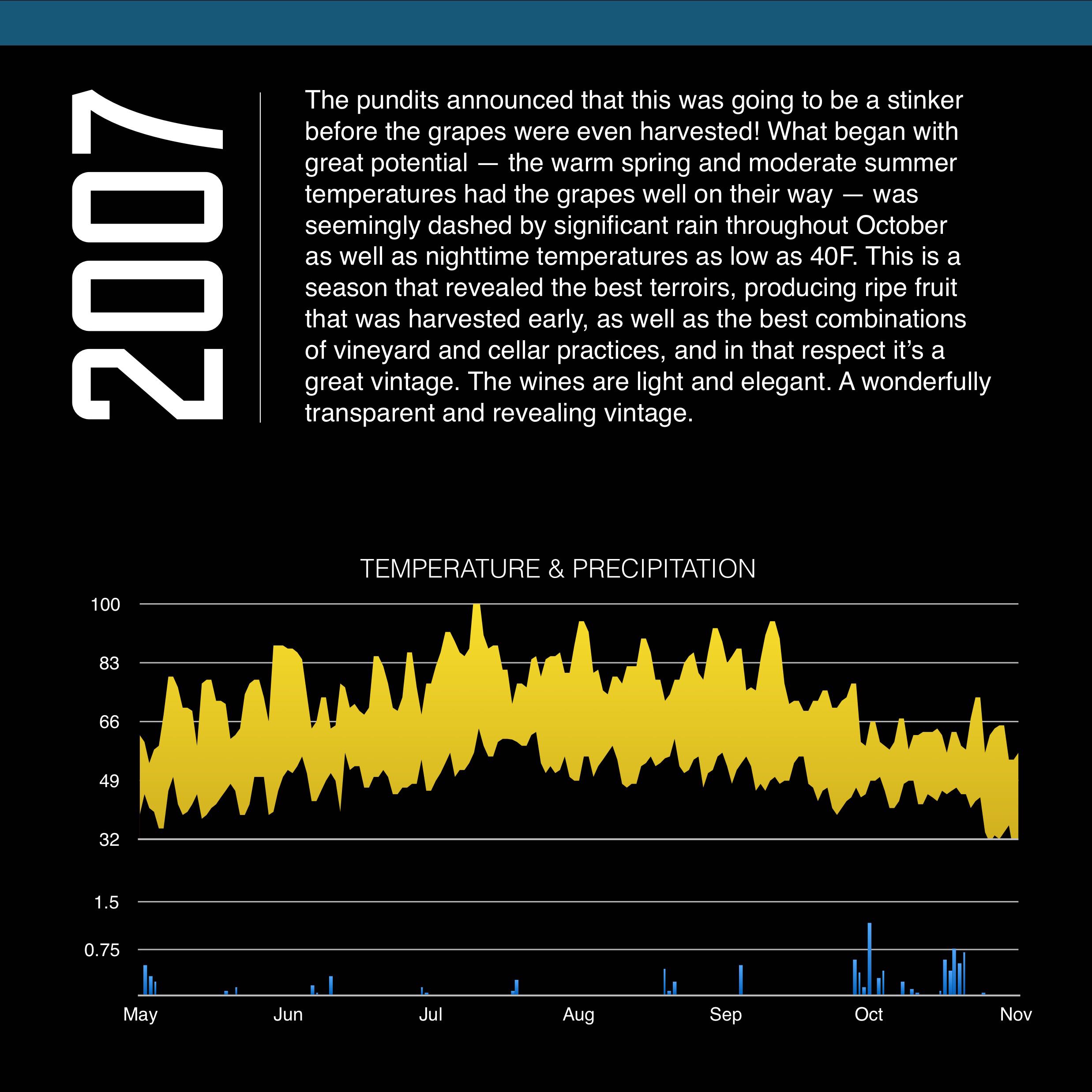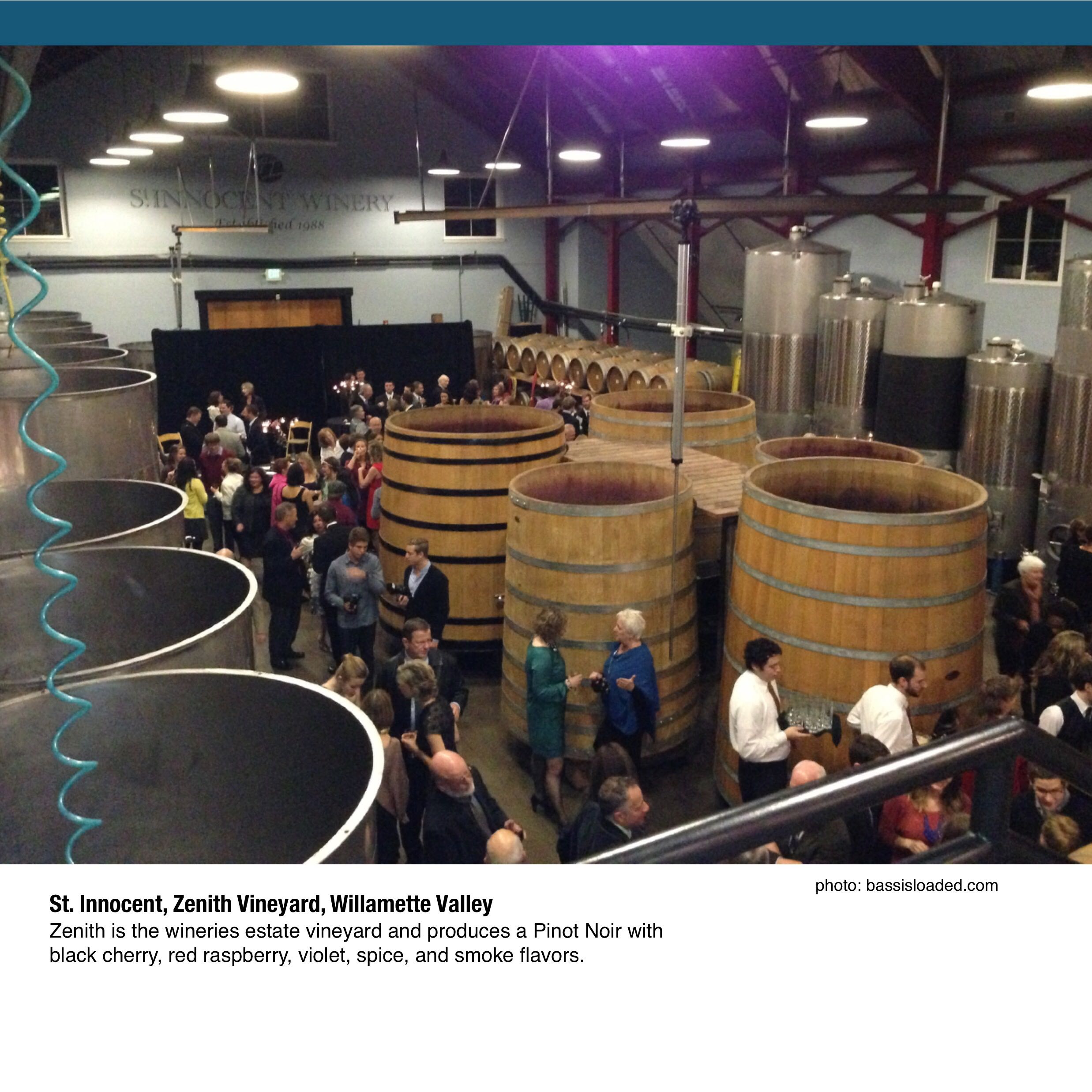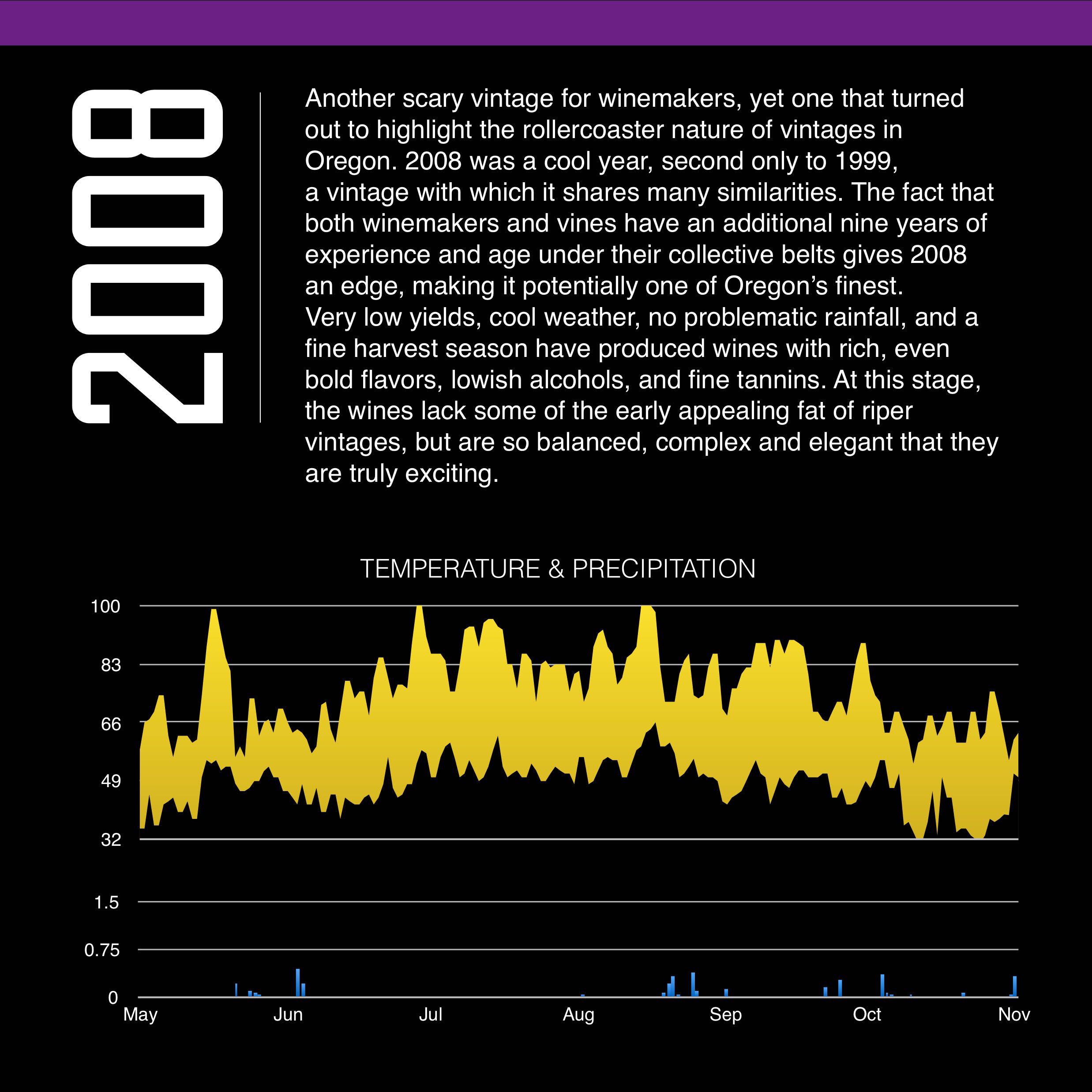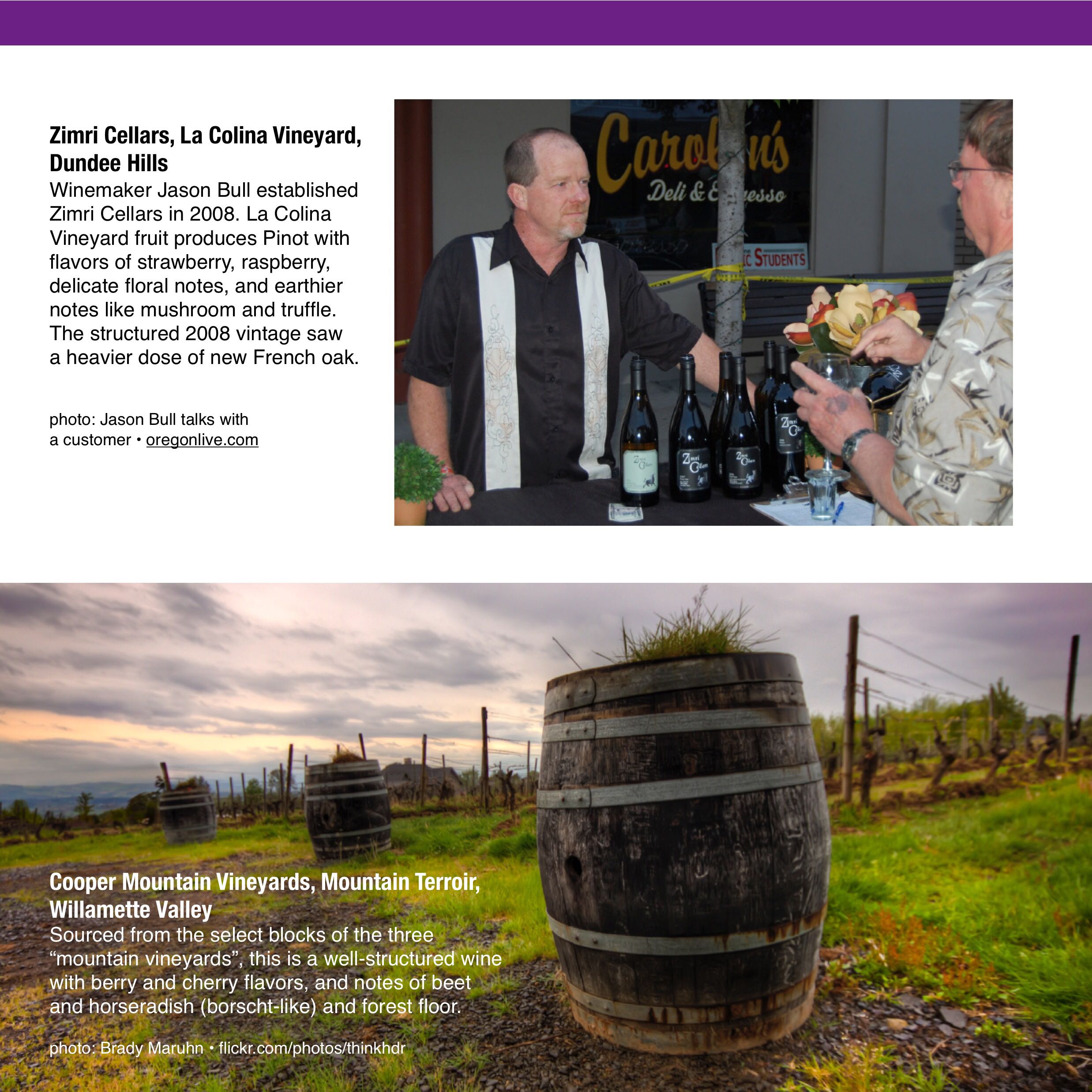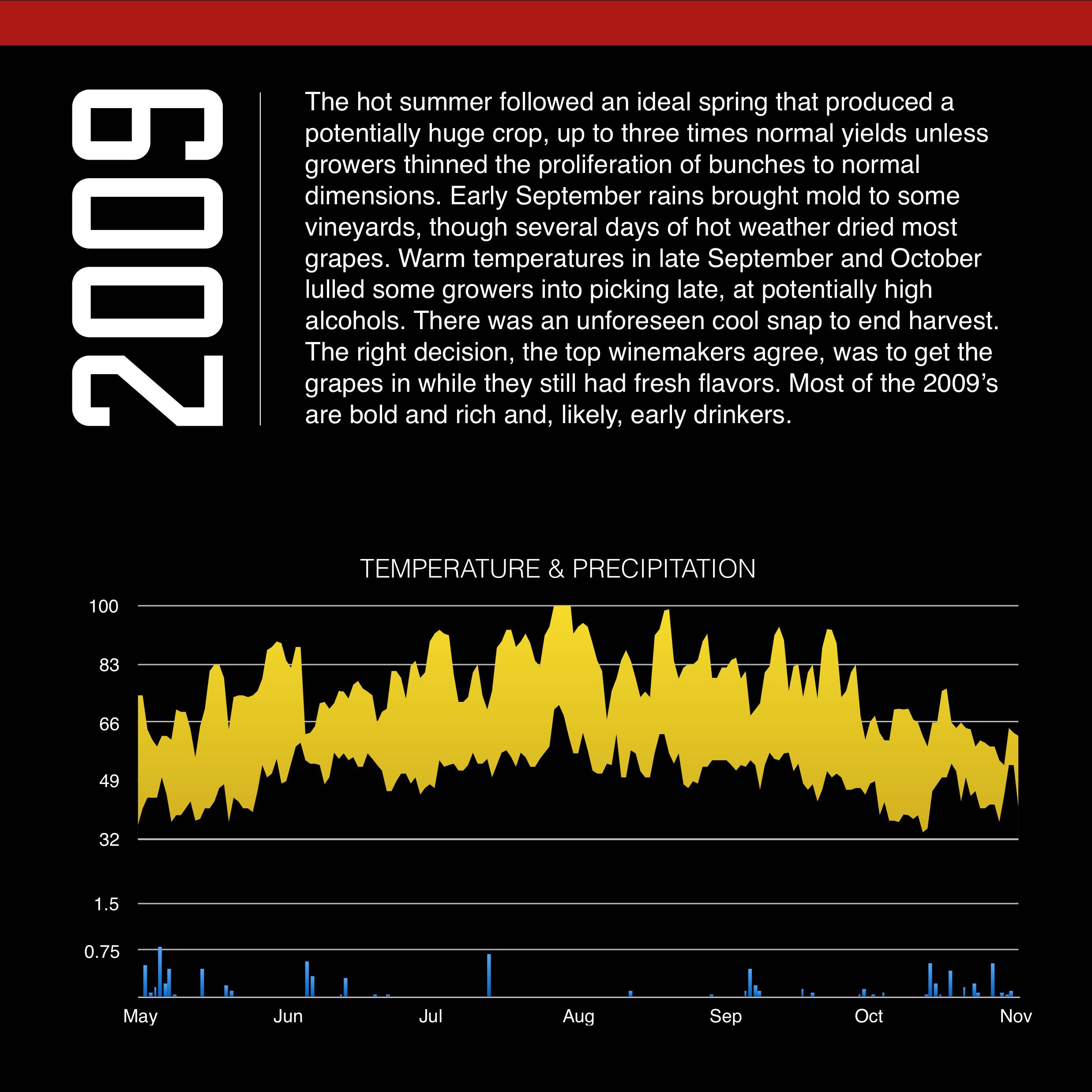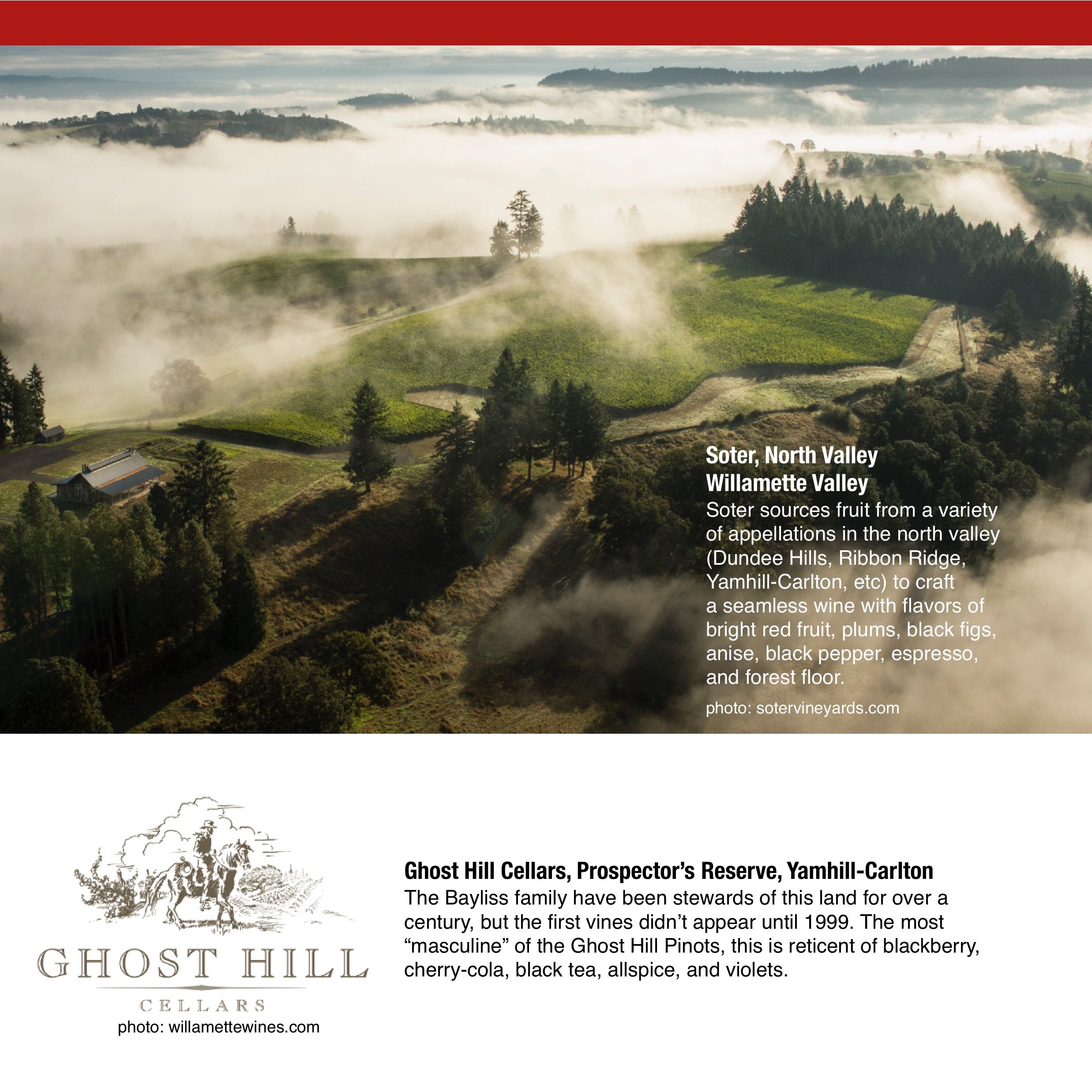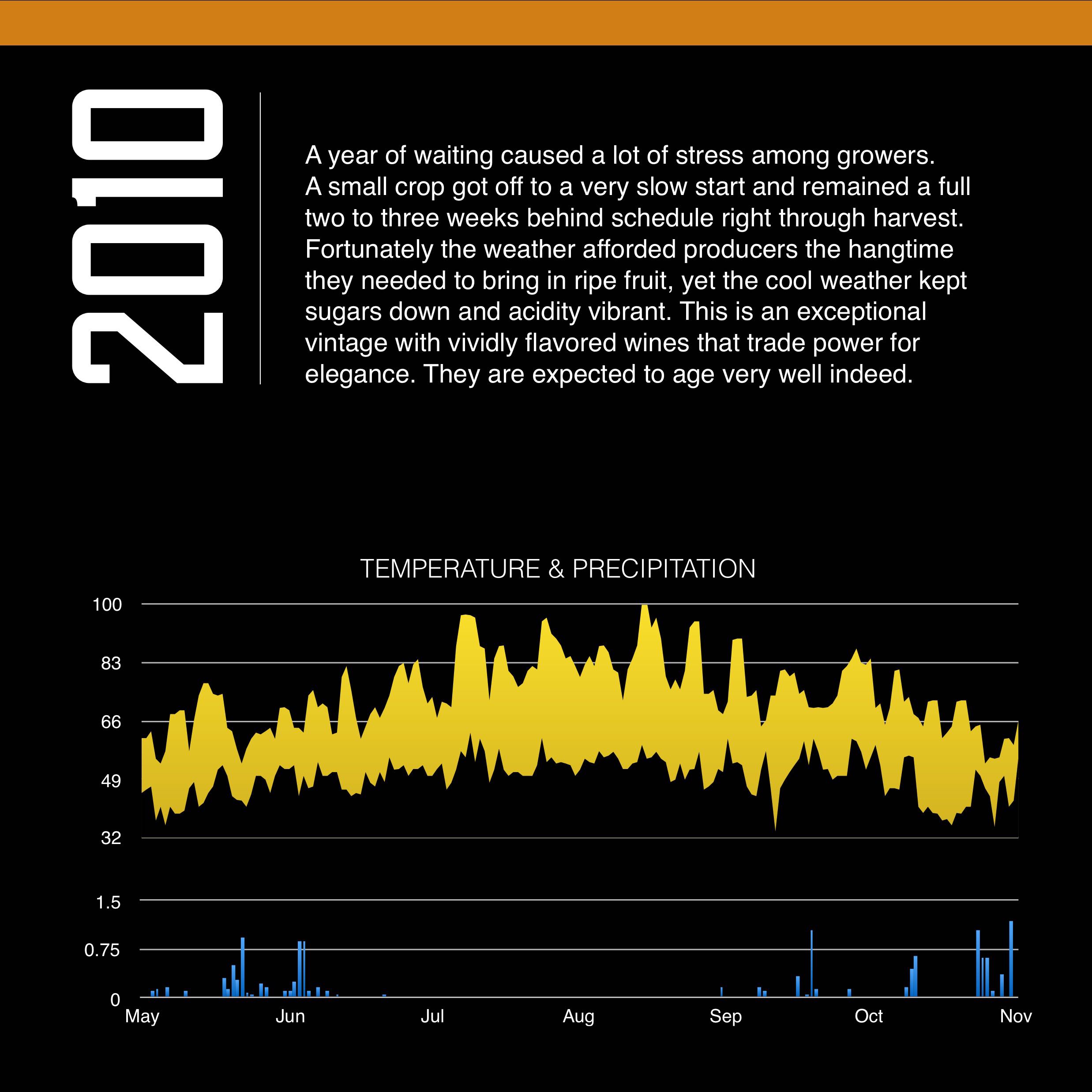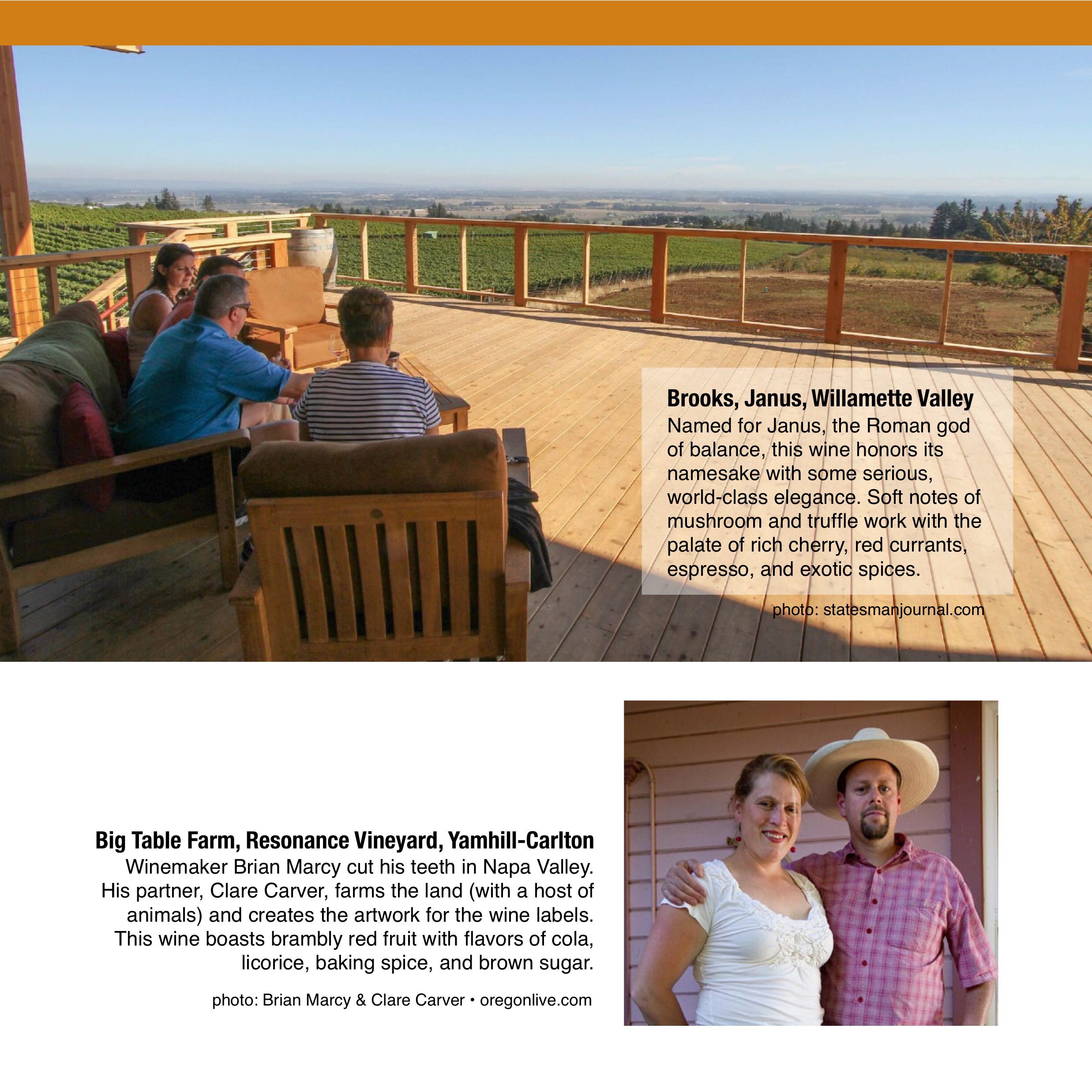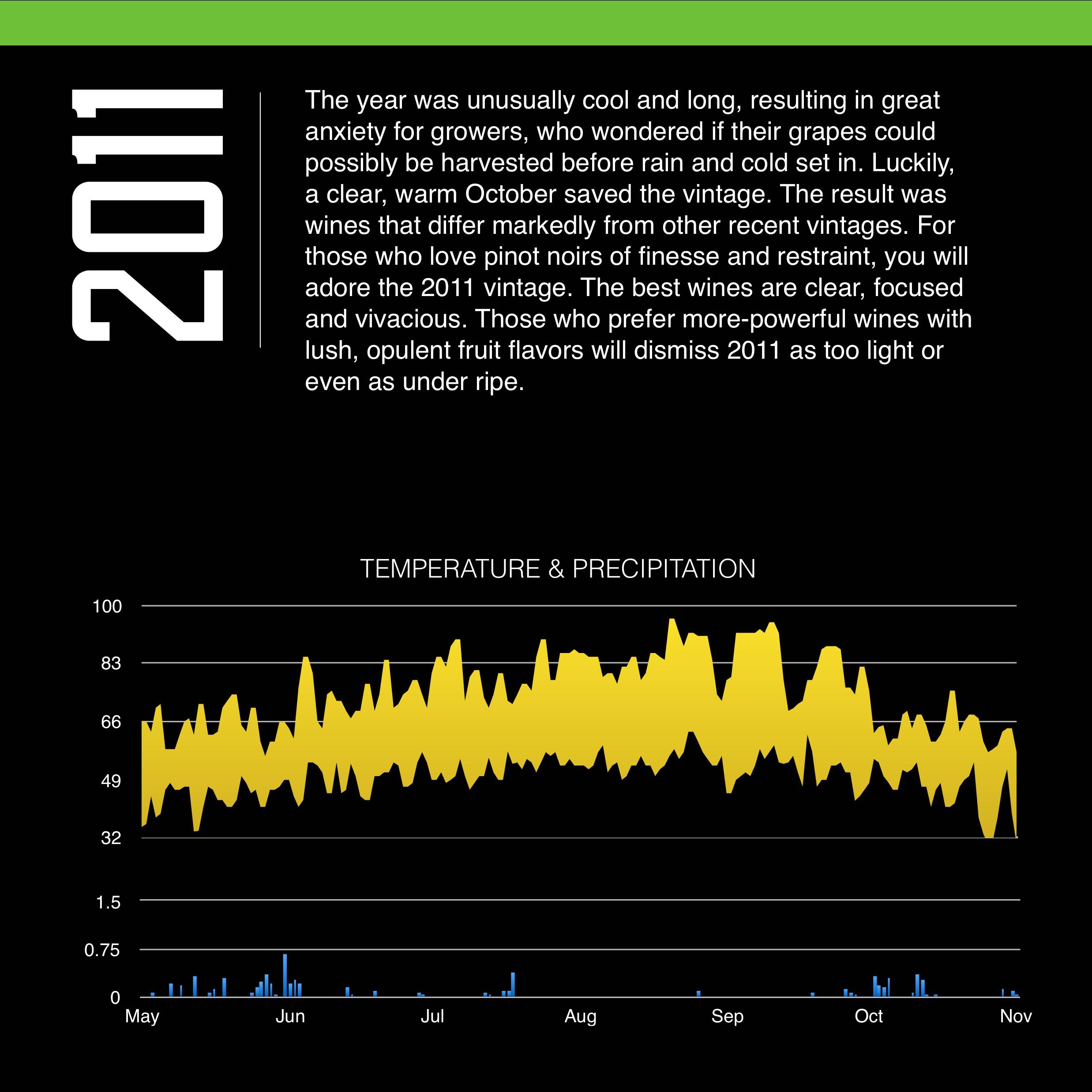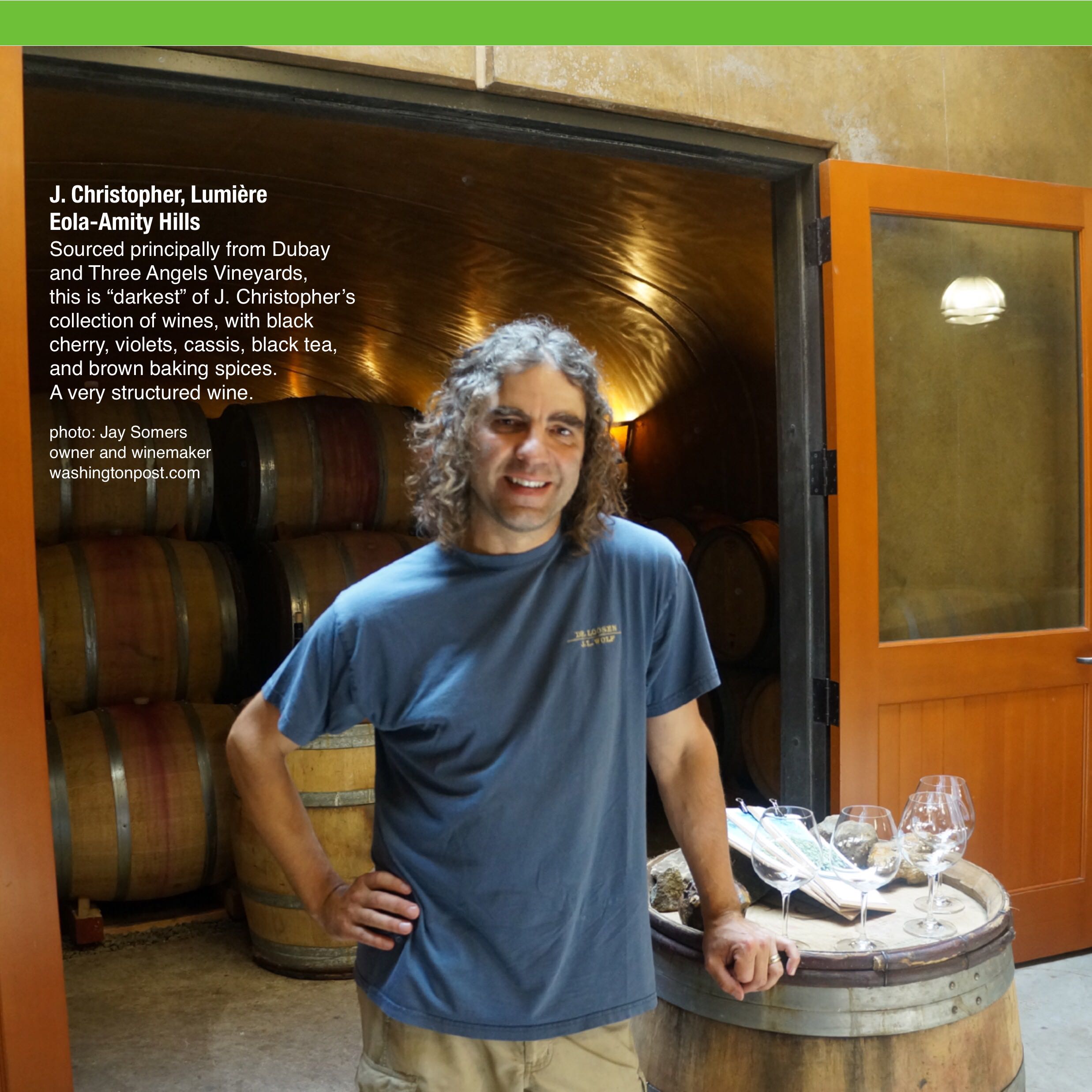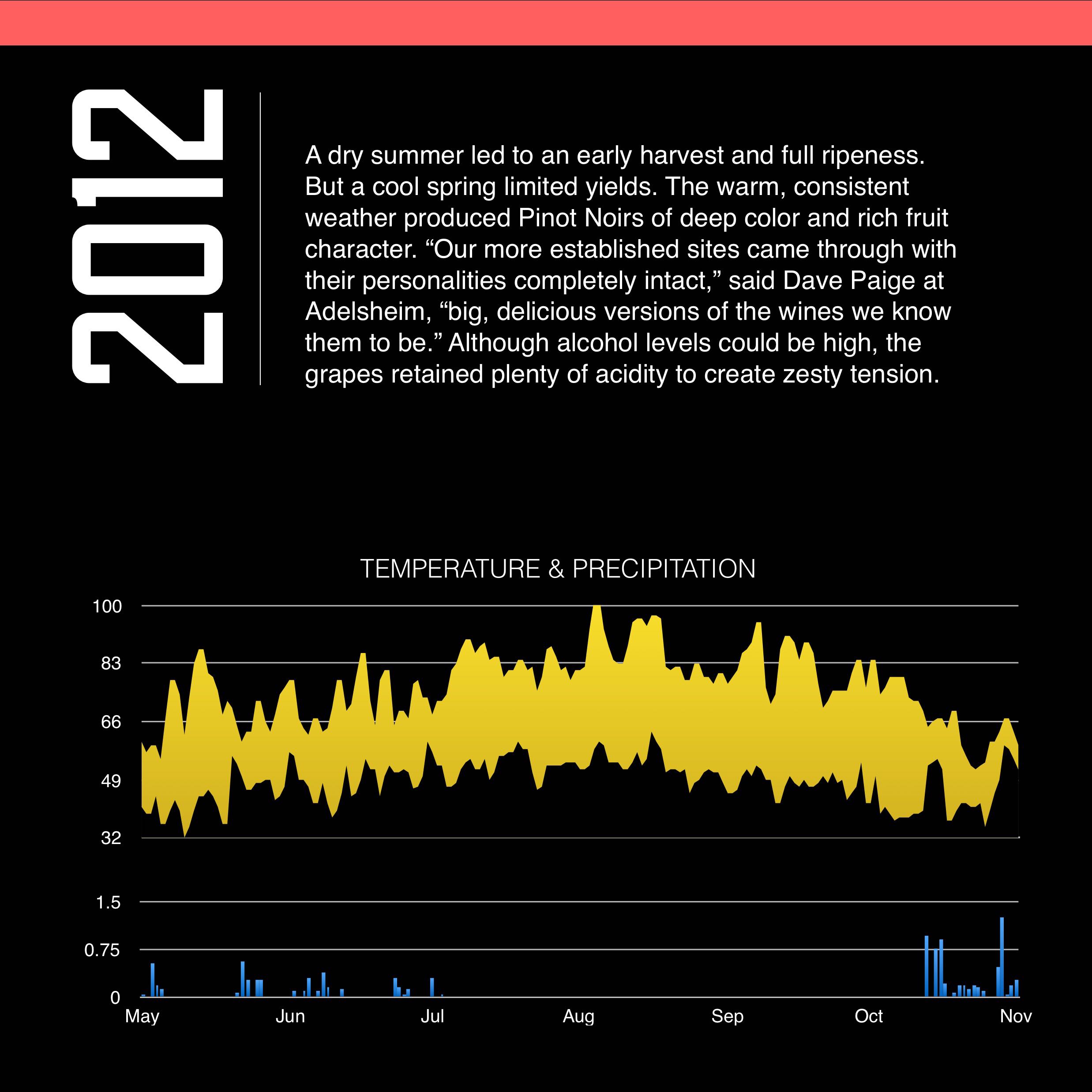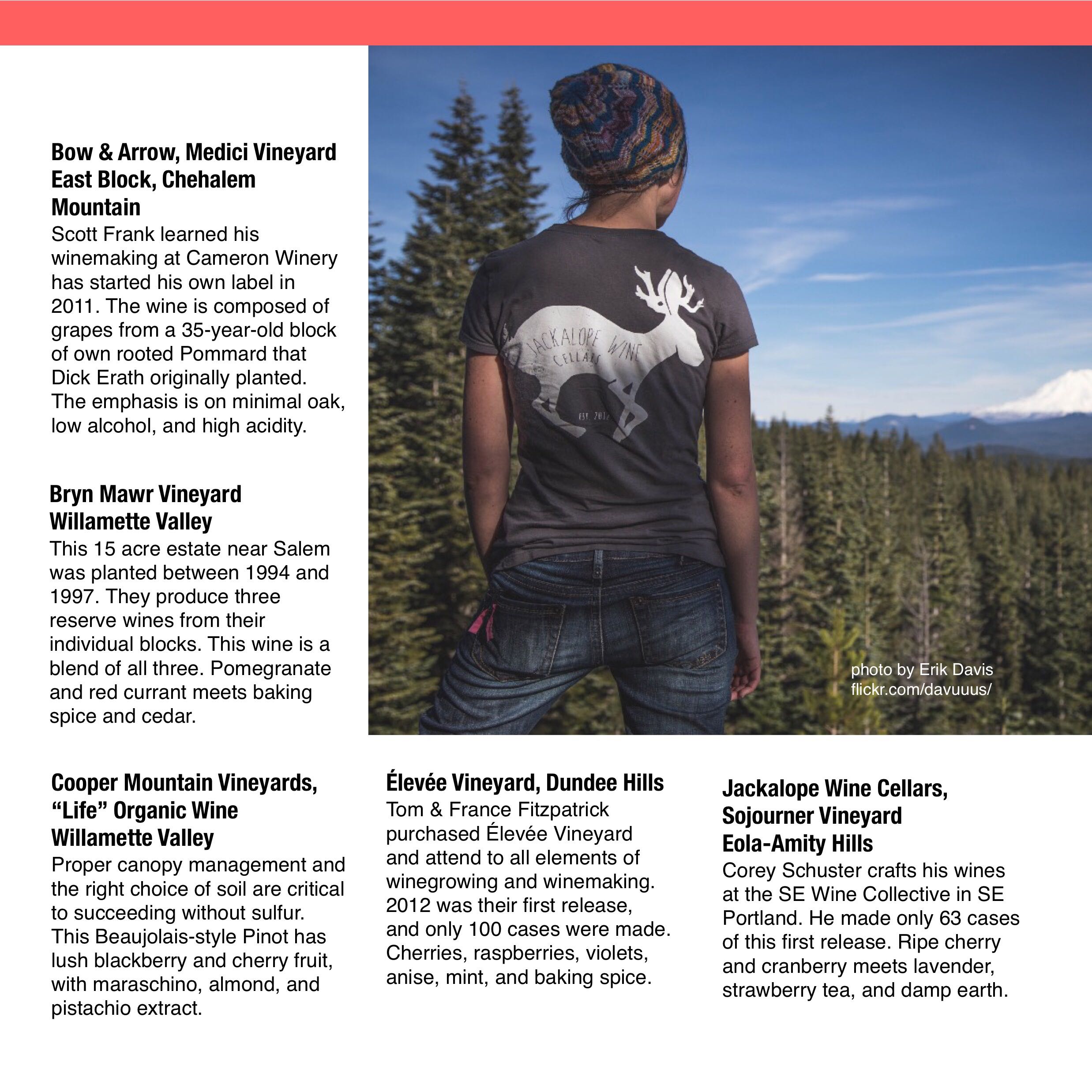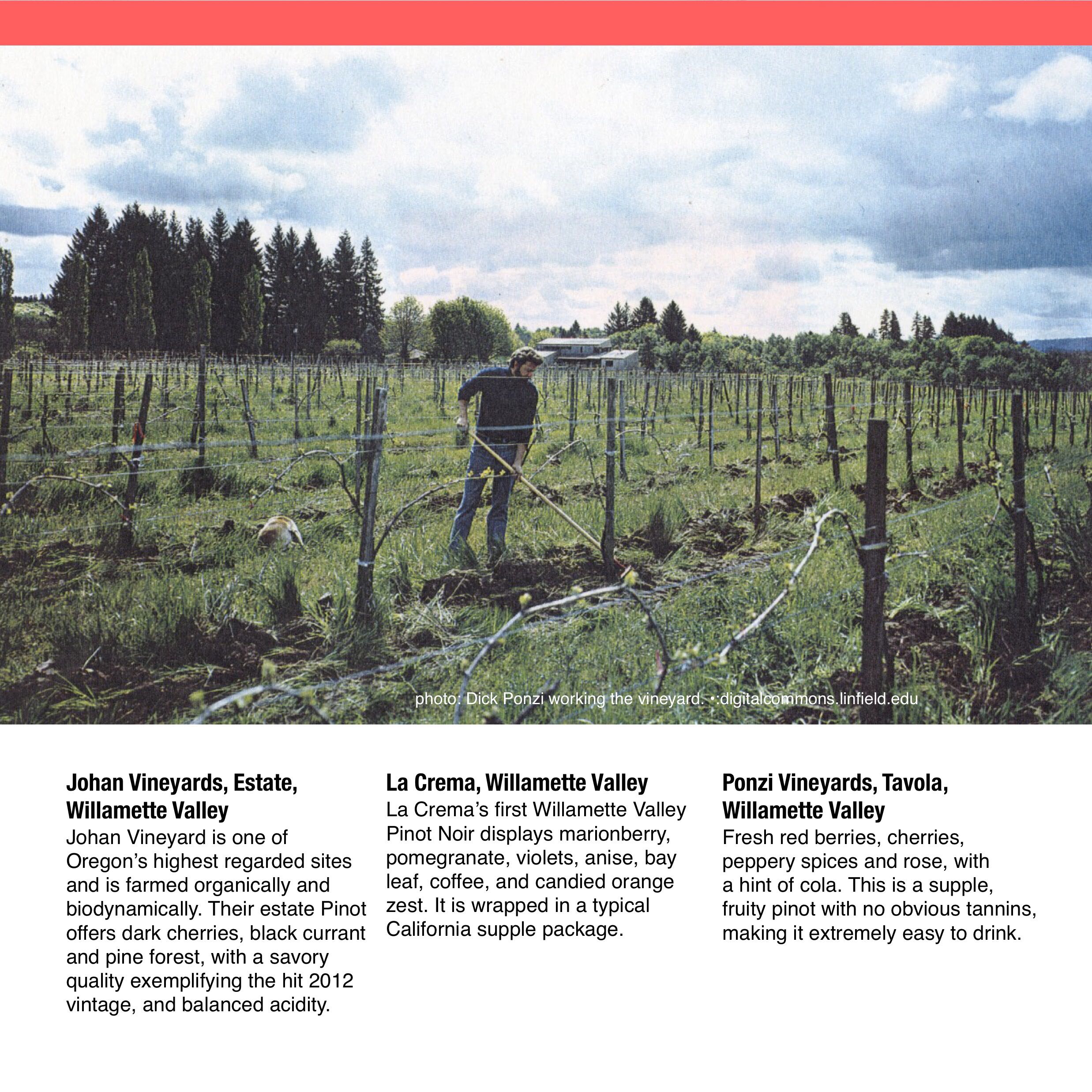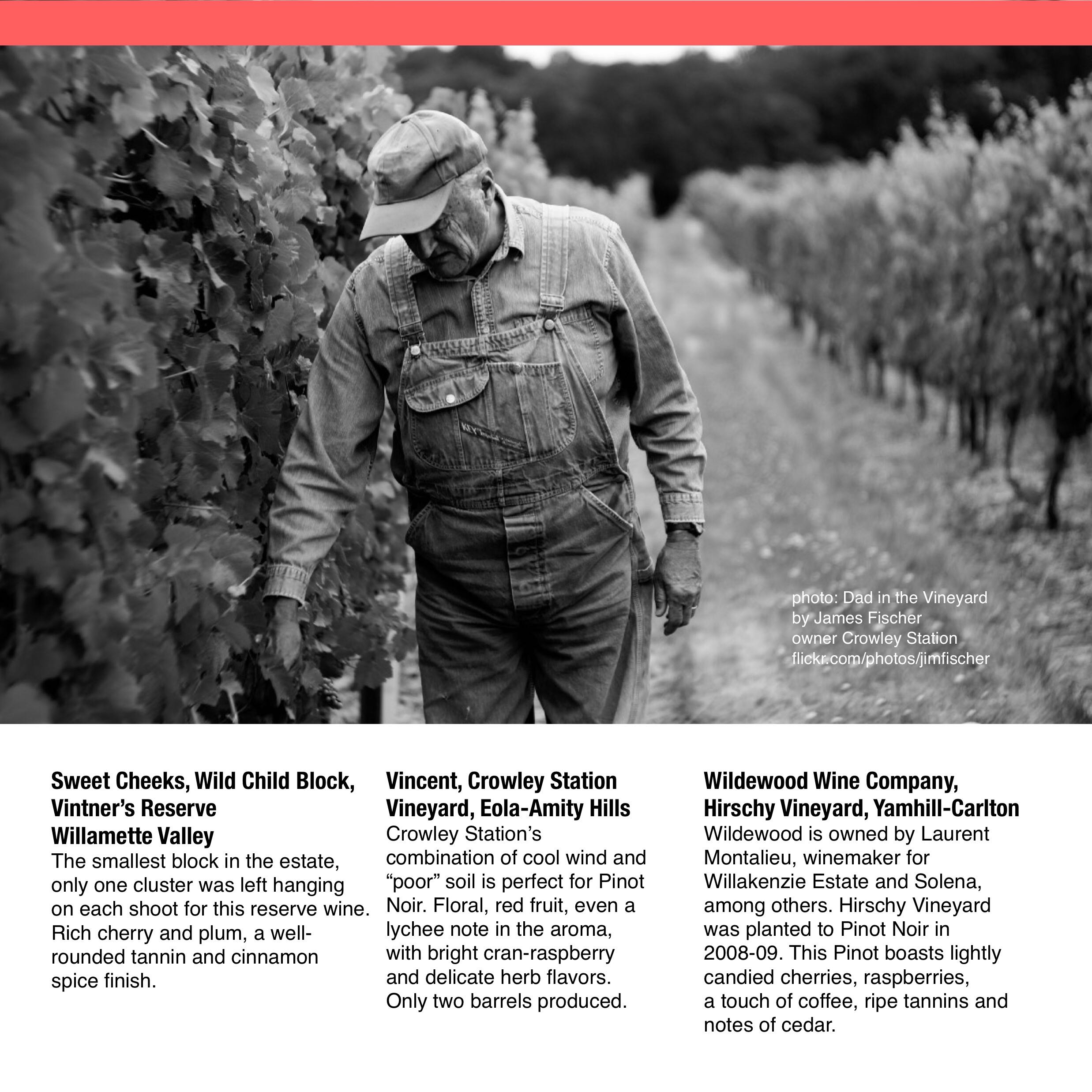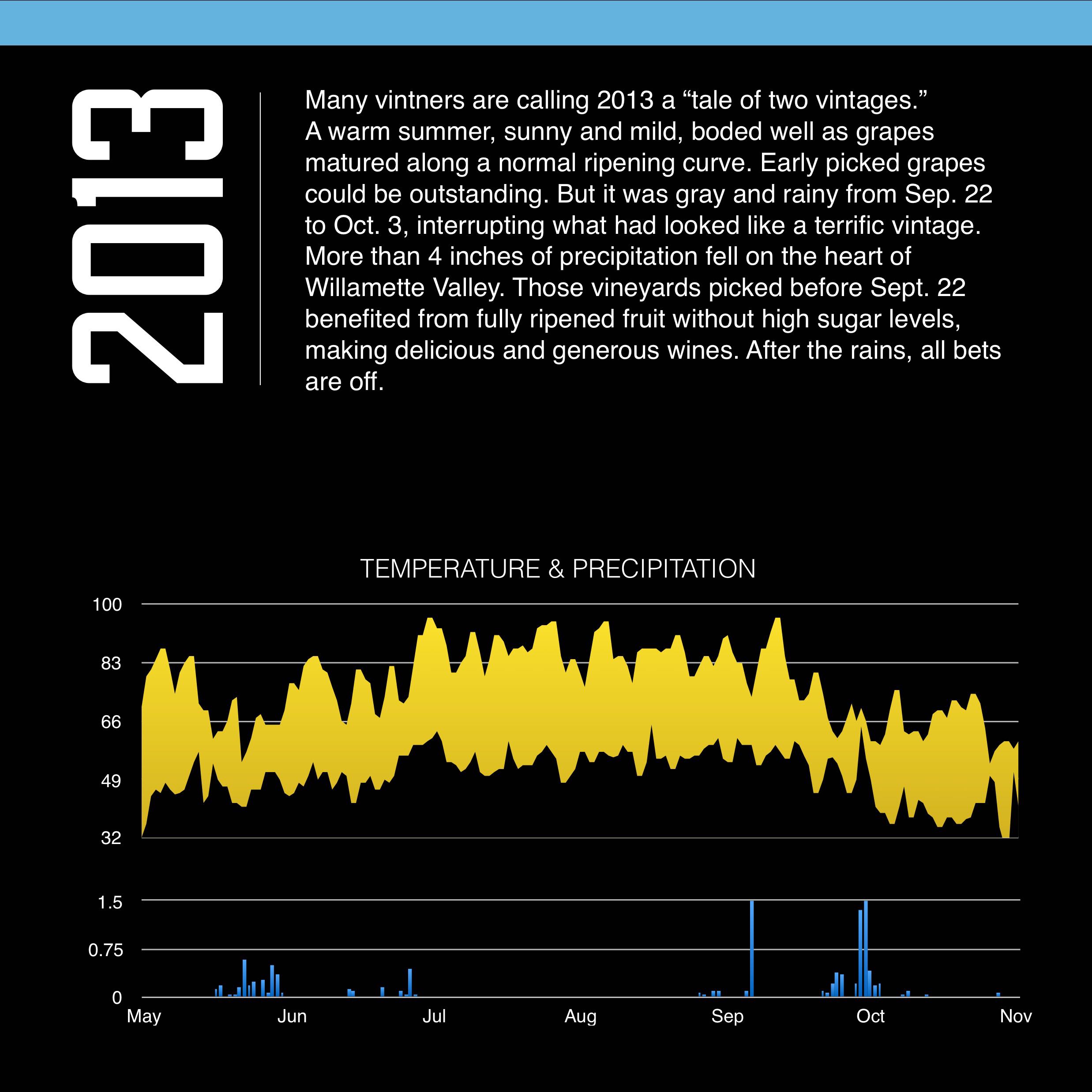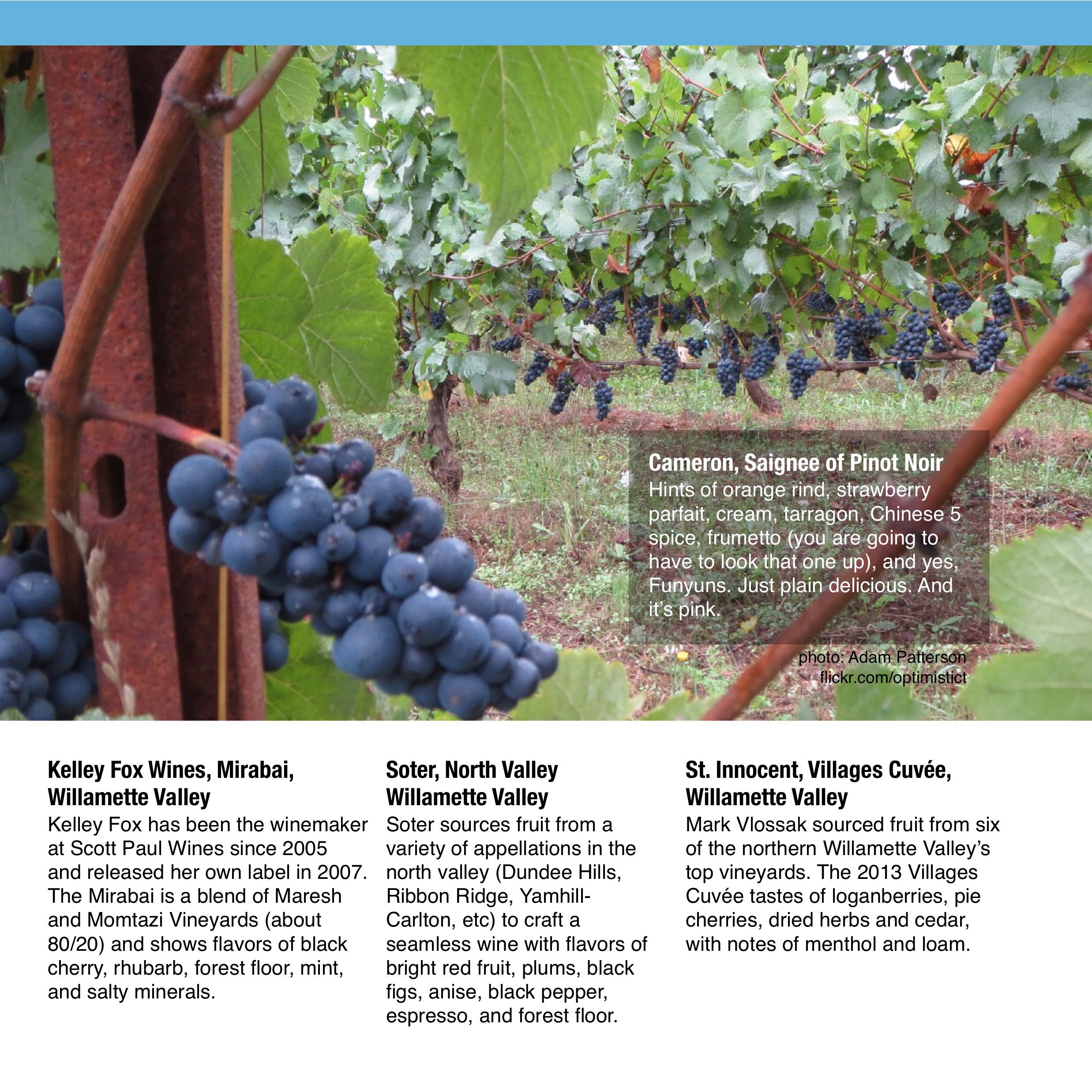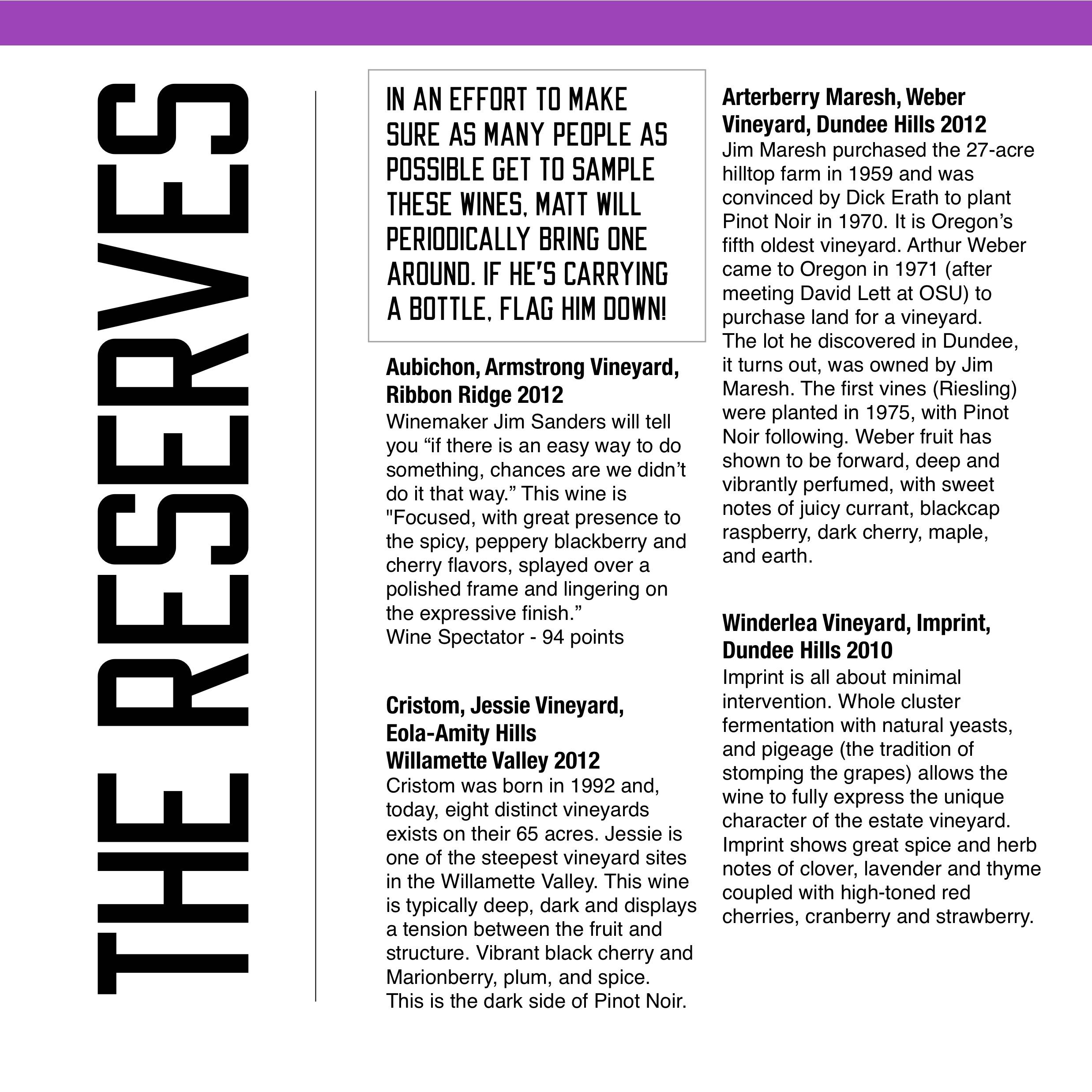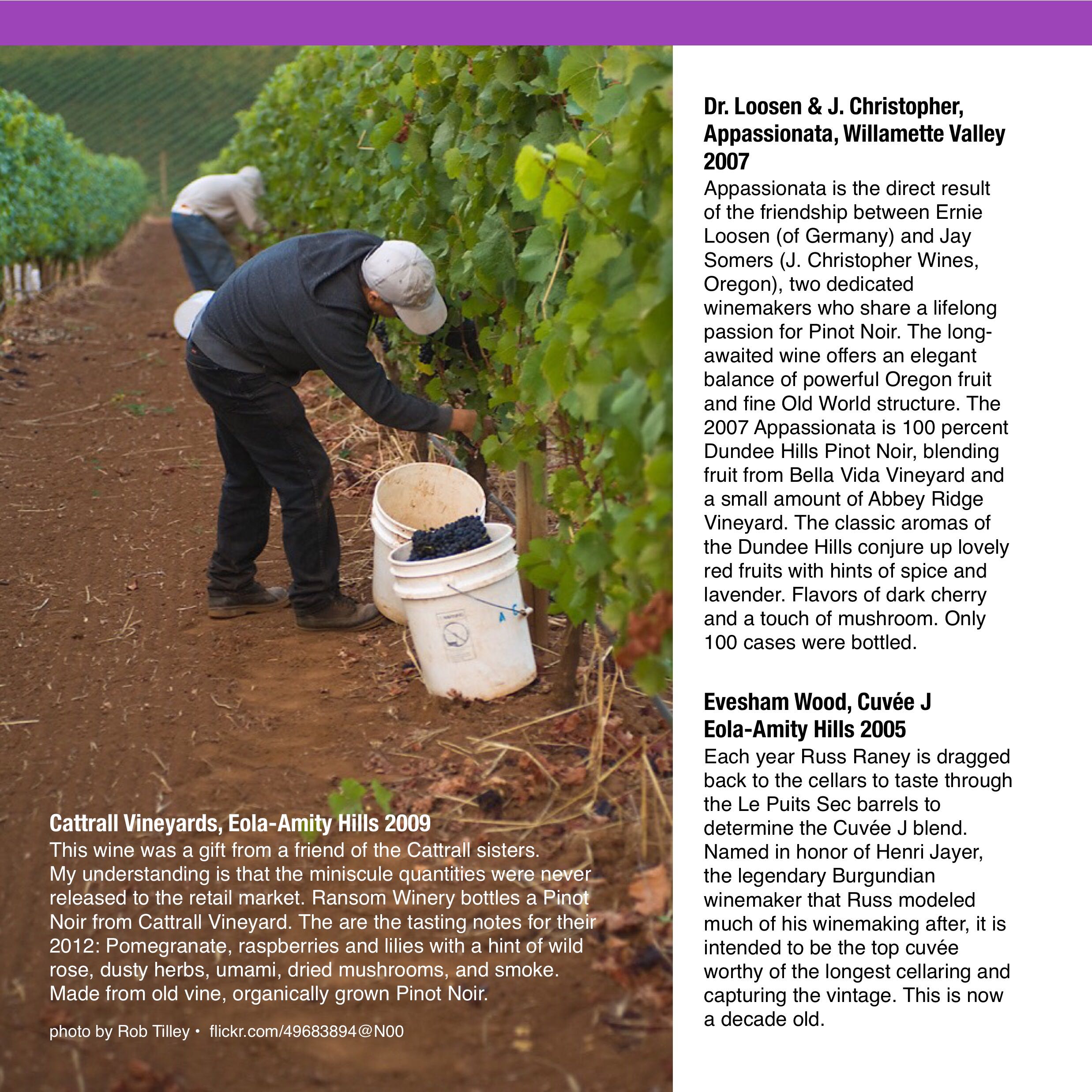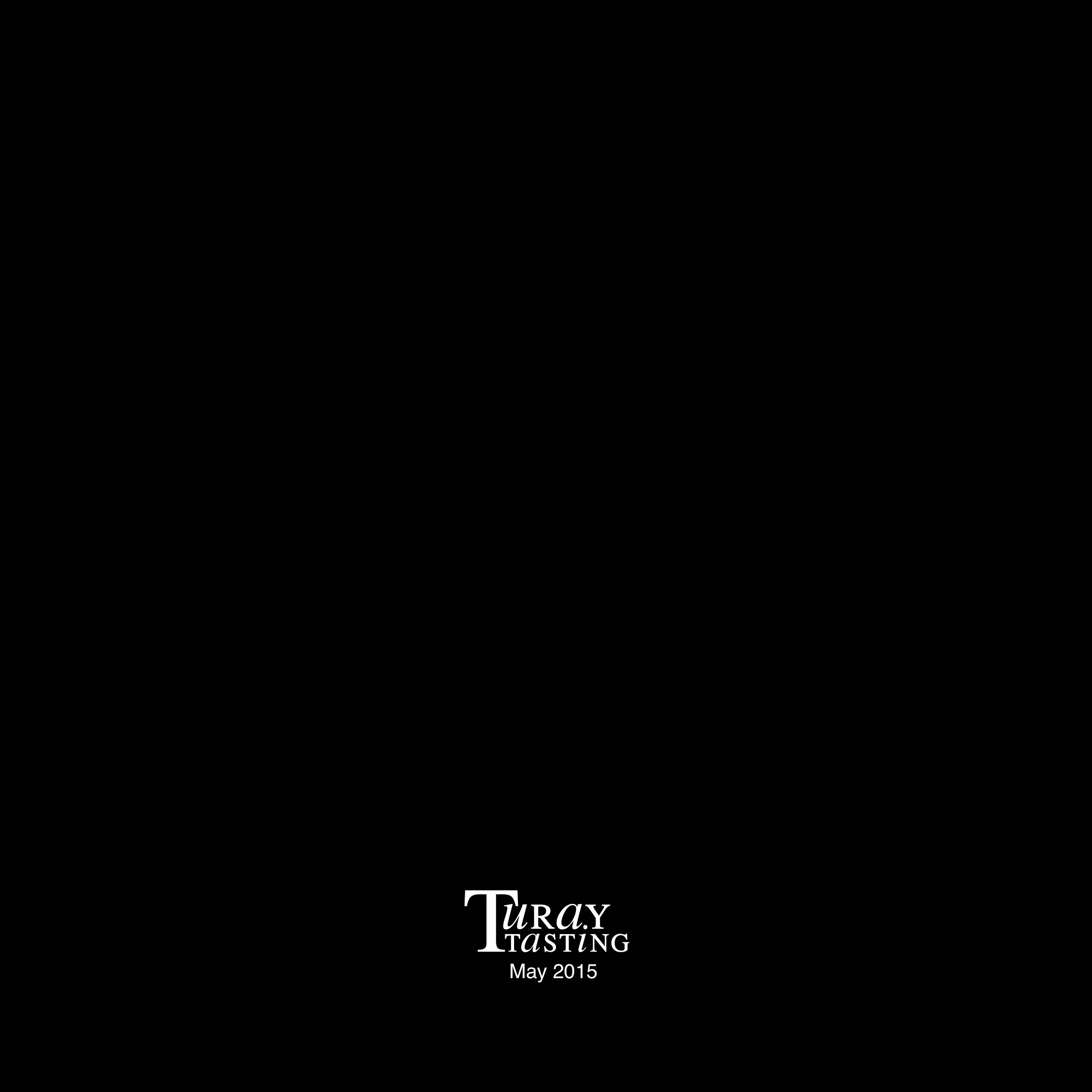 July 2016 - Pinot
Last year's Oregon Pinot tasting. In this one my friend wanted to compare the different Oregon AVAs.